Hybrid Cars Safer Than Gas Cars, but not for Pedestrians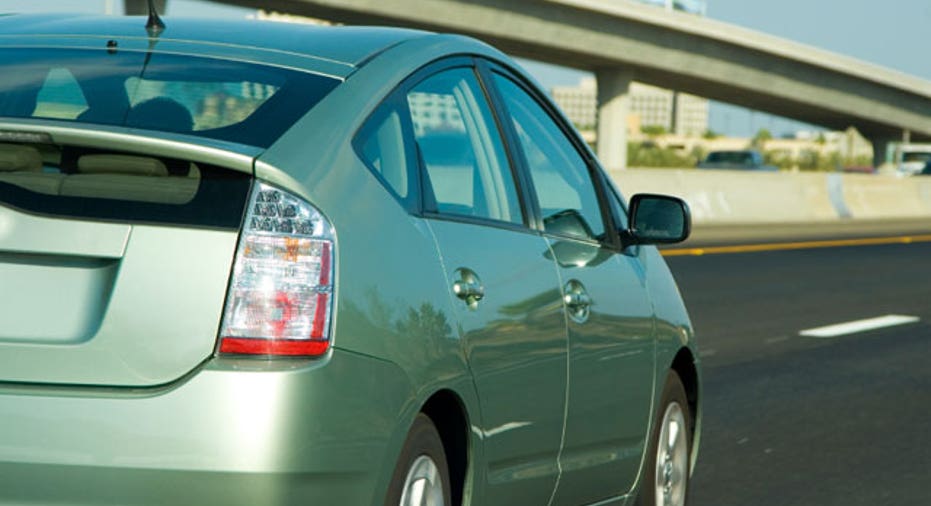 Hybrid cars that are involved in crashes are safer for their owners and passengers, but less safe for pedestrians who may be hit by the quiet, eco-friendly vehicles, according to industry research released today.
On average, the odds of being injured in a crash in a hybrid car are 25% lower than in conventional, non-hybrid versions of the same vehicles, according to new research by the Highway Loss Data Institute (HLDI). Weight is the main reason they're safer, disproving a common practice in the auto industry that to gain fuel efficiency you have to subtract from a vehicle's weight, says Russ Rader, spokesperson for the Insurance Institute for Highway Safety (IIIHS), a partner of HLDI.
Hybrids are on average 10% heavier than their standard gasoline-fueled counterparts. In a crash, this allows the heavier cars to push smaller, lighter cars backward on impact, and better protect people in the hybrids. A hybrid Honda Accord, for example, weighs almost 500 pounds more than a conventional Accord. The Toyota Prius and Honda Insight were excluded from the study because they are only sold as hybrids.
"Batteries often eat up a good deal of the trunk space in hybrids, and they weigh a lot," Rader says.
Green-minded drivers no longer have to sacrifice safety for fuel economy. Fuel-efficient cars used to be lighter and smaller, but heavier components in dual-power systems make hybrids bigger and safer than they were years ago.
Quiet menace?
That's all good news for drivers of hybrids, but a separate analysis by HLDI doesn't bode well for pedestrians. It found that the gas-electric cars may be as much as 20% more likely to be involved in pedestrian crashes with injuries than their conventional twins.
The cars are difficult to hear in electric-only mode, and pedestrians may step into the road without checking to see if a car is coming. Earlier this year Congress gave the National Highway Traffic Safety Administration (NHTSA) three years to come up with a requirement for equipping hybrids and electric cars with sounds to alert pedestrians.
Hybrid insurance rates are generally higher than rates for their gasoline counterparts, according to an Insure.com analysis, though usually not by much, and the difference is more than made up for in gas savings.
However, with gas prices lower than they were a few years ago, hybrid vehicles aren't retaining the high resale values they used to. Kelley Blue Book (KBB) is predicting that only higher gas prices will help hybrids regain high resale values, and gas prices are expected to remain moderate for the next five years, says Robyn Eagles, a spokesperson for KBB.
For the 2012 model year, hybrids are expected to be worth 32.6% of their original value after five years.
On Tuesday, KBB introduced its best resale value award for an electric car, the Chevrolet Volt, which maintains 27% of its original value after five years of ownership. Electric cars have lower-than-average resale values. That's because many consumers would rather buy new electric cars, and take advantage of the federal tax credits they qualify for, than to buy used electric vehicles. Tax credits can lower new electric car prices by as much as $7,500, according to KBB. The credit is limited to the first 200,000 vehicles made by a manufacturer, but year-to-date sales indicate that those volumes won't be approached for several years as consumers are slow to adopt the expensive, new technologies.
At least hybrid car buyers now will have something to discuss with their auto dealer in addition to how much money they'll save on gas. If their weight results in lower claims costs, they could garner lower auto insurance quotes.
The original article can be found at Insure.com:Hybrid cars safer than gas cars, but not for pedestrians