Hurry! This Phoenix Home Comes With Super Bowl Tickets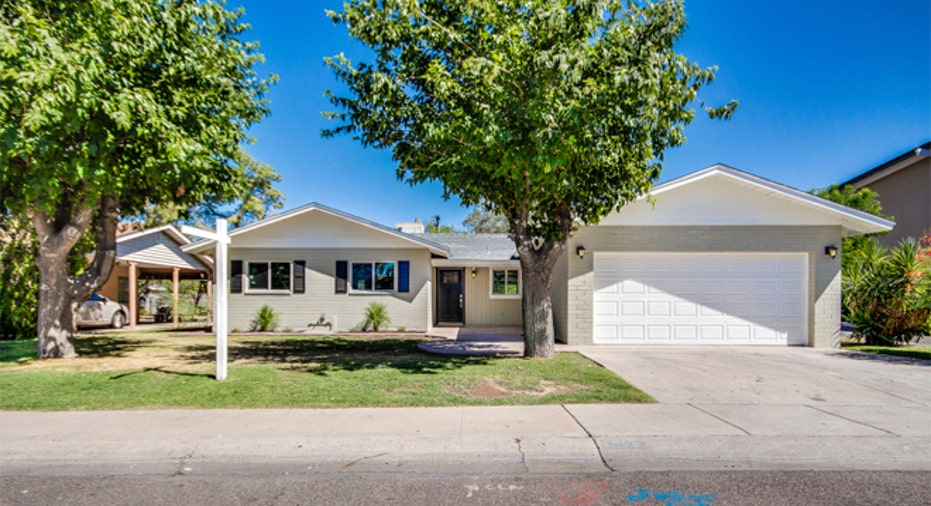 It's tight, but there's still time for cash buyers and those willing to waive contingencies to score a pair of Super Bowl XLIX tickets free — when they buy this home in Phoenix.
For a flat real estate market, the home has gotten "a ton" of attention, according to listing agent Kelly Cook of Kelly Cook Real Estate Group, part of Keller Williams.
"We're getting three to four showings a day," says Cook, who figures Phoenix listings around the same price — $359,900 — are doing well if they have three or four showings a week.
The remodeled 2,114-square-foot home between Scottsdale and Glendale has 4 bedrooms and 3 baths. The master suite includes a walk-in closet and a large bathroom with double sinks and an oversized shower.
And how about those tickets? "They're upper level — not club or anything," Cook says. Still, with entry-level tickets starting above $9,000, they're quite a perk.
One bidder tried to negotiate a lower price on the house without the tickets — clearly not a football fan.
Neither Cook nor the home's owner plans to attend the game if the right offer doesn't materialize by Sunday. "I don't think we'll have trouble selling them," he says.
Photos courtesy of Kelly Cook Real Estate Group
Melissa Allison writes about real estate transactions and trends for Zillow Blog.