Hurricane Irma to test Dolphins' $500M Hard Rock Stadium renovations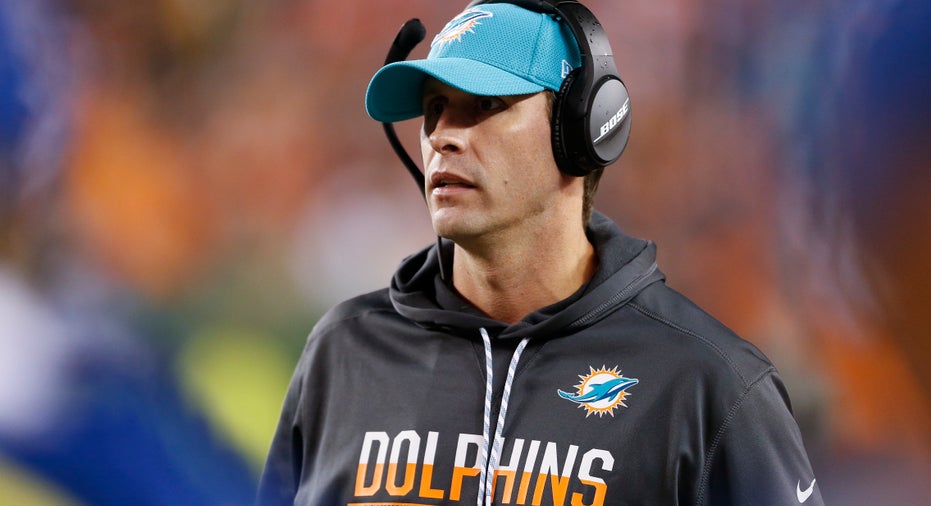 The NFL's Miami Dolphins are taking extra precautions to protect their home turf at Hard Rock Stadium from Hurricane Irma just months after the facility underwent major renovations.
The renovations, which reportedly cost $500 million, included the addition of a partial roof "canopy" designed to protect fans from the sun. While the canopy was made to withstand a Category 4 hurricane, the projected severity of Irma's winds could threaten its stability.
"This is the first test, obviously," Todd Boyan, the Dolphins' senior vice president of operations, told the Miami Herald. "We'll see how it goes. We had structural engineers who designed the canopy, and they'll be here as soon as it's safe to get them here. Once the storm clears, we will get a team of people from each discipline who will come to the stadium before we open it back up."
As Florida officials declared a state of emergency and ordered evacuations of some areas in Irma's path, the NFL opted earlier this week to reschedule the Dolphins' season-opening game against the Tampa Bay Buccaneers. The Week 1 clash, which was originally slated to occur Sunday in Miami, was moved to November.
Boyan told the Herald that the Dolphins will bring in officials to make sure Hard Rock Stadium is structurally sound once the storm passes. Team officials worked this week to secure objects that the winds could affect, including field-level seats and the stadium goal posts.
"We have to make sure the property is safe to occupy again. We're not going to let anyone into the property until we're confident the shade canopy, as well as the building structure, is safe," Boyan said. "We believe the shade canopy will do well, but you don't know until you go through it. This is a major storm."