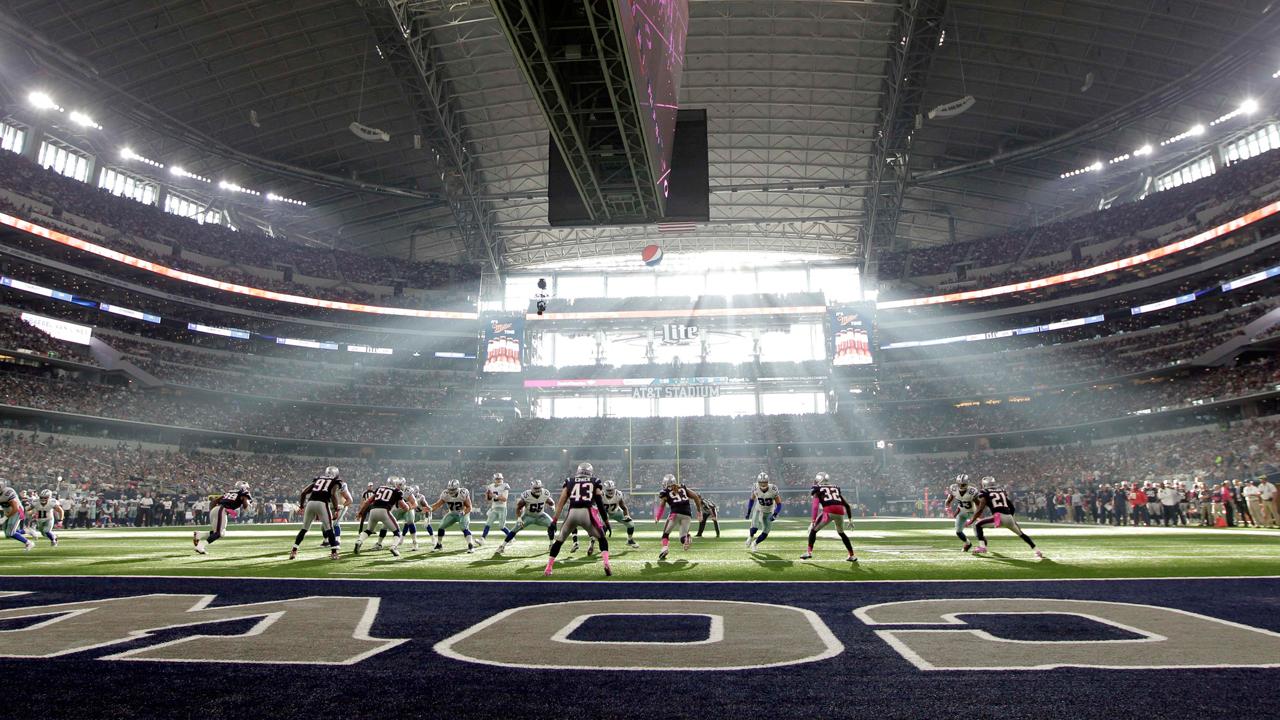 With all 67 counties in Florida now declared a state of emergency as Hurricane Irma fast approaches, the National Football League postponed Sunday's game between the Tampa Bay Buccaneers and Miami Dolphins until Week 11.
Both teams will be required to play 16 straight games this season without a bye week.
The NFL season officially kicks off tonight with defending Super Bowl champs New England Patriots taking on the Kansas City Chiefs at Gillette Stadium in Foxboro, Massachusetts.
One company is looking to benefit from the new NFL season. FanDuel, the web-based fantasy sports game, marks the start of the NFL season as the biggest days of the year.
"We spend like 12 months kind of building up to today and then Sunday. There's a ton of excitement and a lot of usage on today and Sunday," Fanduel CEO Nigel Eccles told FOX Business' Liz Claman of 'Countdown to the Closing Bell.'
However, Hurricane Irma will sack many fantasy football owners' roster due to the league's decision to reschedule Sunday's opener.
"So if you got a player in [Sunday's] game, you want to take that odd because you'd score zero points because the game won't be played. So you want to look at your roster today and you want to swap those players out with other players," Eccles said.
FanDuel has more than 5.5 million registered users and the company launched a new app called Scout that makes it easier for fantasy owners to compile research on players.
"What we found is that 65% of our players just play on mobile and that app means they can level the playing field because they have the data and stat," Eccles said.
FanDuel attempted to join forces with the daily fantasy sports company DraftKings before the Federal Trade Commission (FTC) blocked the proposed merger on the grounds that it would violate antitrust guidelines.
"We are disappointed by this decision and continue to believe that a merger is in the best interests of our players, our companies, our employees and the fantasy sports industry. We are considering all our options at this time," DraftKings CEO Jason Robins and FanDuel CEO Nigel Eccles said in a joint statement in June 2017.
With two open seats on the FTC, Eccles said he wouldn't revisit the idea of consolidating with DraftKings even if President Trump fills those vacancy with people who are more open to mergers.