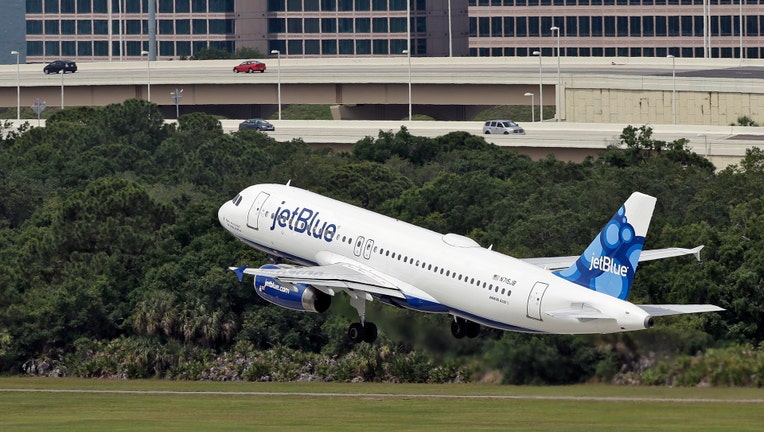 JetBlue is offering flights to Florida for $99 as evacuees begin to return home following the devastating effects of Hurricane Irma.
The New York-based airline said the discounted airfare is available for remaining seats to destinations in the Sunshine State on flights Sept. 16-18—direct flights cost $99 while connecting flights cost $159 (one-way tickets). So far, JetBlue has cancelled about 900 flights this week (through Friday), though it plans to resume limited operations out of Orlando and Fort Lauderdale airports on Tuesday evening.
"We are planning to resume some flights in our Florida cities starting Tuesday, Sept. 12 as we work up to our full schedule in Florida by end of week. Additional cancellations may still be possible as infrastructure is evaluated," the company said in a statement.
JetBlue added 90 flights to its regular schedule in preparation for the hurricane, which made landfall on Sunday as a Category 4 storm in the Florida Keys and caused severe winds and flooding and left millions without power. Additionally, the airline waived its cancellation and change fees as well differences in airfare for rebooking.