Humana Sees Membership Growth Despite Funding Cuts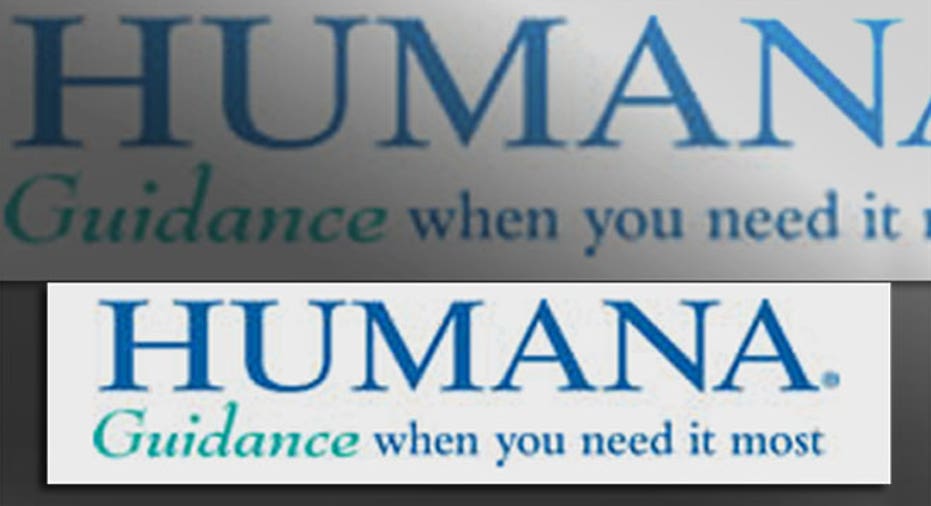 Humana (NYSE:HUM) reported stronger-than-expected first-quarter earnings and sales on Monday as Medicare enrollment surged, however it warned of funding challenges and reaffirmed a full-year outlook that is below Wall Street expectations.
The Louisville, Ky.–based health insurer reported net income of $368 million, or $2.35 a share, down from $473 million, or $2.95, in the year-earlier period.
The results topped average analyst estimates of $1.94 in a Thomson Reuters poll.
Revenue for the three months ended March 31 climbed 11.7% to $11.71 billion from $10.49 billion a year ago, beating the Street's view of $11.52 billion.
The company also reaffirmed its full-year outlook of $7.25 to $7.75 a share, just below the consensus view of $7.79, which it says reflects improved performance in its Medicare Advantage, commercial and government businesses, as well as higher Hepatitis C drug costs.
Humana attributed the quarterly gains to increases in Medicare Advantage membership, which grew 15.8% year-over-year to 2.33 million members as of March 31.
It also boasted a 20.3% increase in membership in its individual stand-alone PDPs, which includes customers who bought plans on the new Obamacare exchanges.
"Our first quarter results reflect our success in growing membership and timely engagement with our members, assisting them with their health conditions, especially chronic conditions," Humana CEO Bruce Broussard said in a statement.
Enrollment applications for Humana's 2014 health care exchange offerings totaled 700,000 through the end of the open enrollment period. The company expects "expanding enrollment opportunities" to help grow its Medicare group further.
It also expects to add another 435,000 Medicare Advantage customers this year despite government funding cuts.
Shares of Humana were up 1.5% to $111.40 in recent trade.