Hulu Off the Block Again, Owners Pledge Investment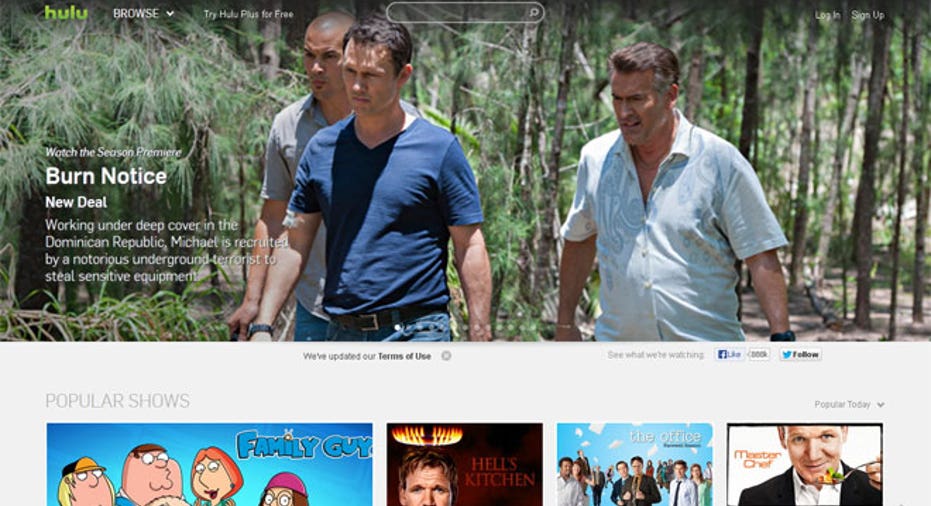 The bidding war for Hulu has ended with a whimper.
Hulu had been put on the block for the second time in two years, but on Friday, owners Walt Disney (NYSE:DIS), Comcast (NASDAQ:CMCSA) and 21st Century Fox (NASDAQ:FOXA) announced they will instead maintain ownership of the streaming video site and invest $750 million.
The site was launched in 2008 and added in 2010 a premium subscription service called Hulu Plus, which now has more than four million subscribers.
Disney and 21st Century Fox, the parent company of FOX Business, reportedly disagreed over the best way to generate revenue, with Disney preferring ads and 21st Century Fox backing the subscription model.
Chase Carey, President and Chief Operating Officer of 21st Century Fox, said in a statement that 21st Century Fox and Disney opted for the cash infusion with the two companies "fully aligned in our collective vision and goals for the business."
"We believe the best path forward for Hulu is a meaningful recapitalization that will further accelerate its growth under the current ownership structure," Carey said, adding that the company held discussions with a number of potential partners and buyers.
21st Century Fox and Disney each own about one-third of Hulu. Comcast owns most of the remaining third but gave up control after its acquisition of NBC Universal.
Disney Chairman and CEO Robert Iger said the company is committing resources so Hulu can "achieve its maximum potential."
Earlier this week, Hulu told Guggenheim Digital Media, which had partnered with fellow private equity firm KKR (NYSE:KKR) to submit a joint bid, that its offer was no longer being considered.
Based on earlier news reports, DirecTV (NYSE:DTV) and a joint bid from AT&T (NYSE:T) and The Chernin Group were the final two offers on the table, in addition to a Time Warner Cable (NYSE:TWC) proposal to acquire a stake in the company.
Reports indicated that bids to take over Hulu were in the neighborhood of $1 billion.
Shares of Disney and 21st Century Fox were each up about half a percent Friday afternoon. Comcast was down 10 cents at $44.36.