Hulu in Talks to Sell Stake to Time Warner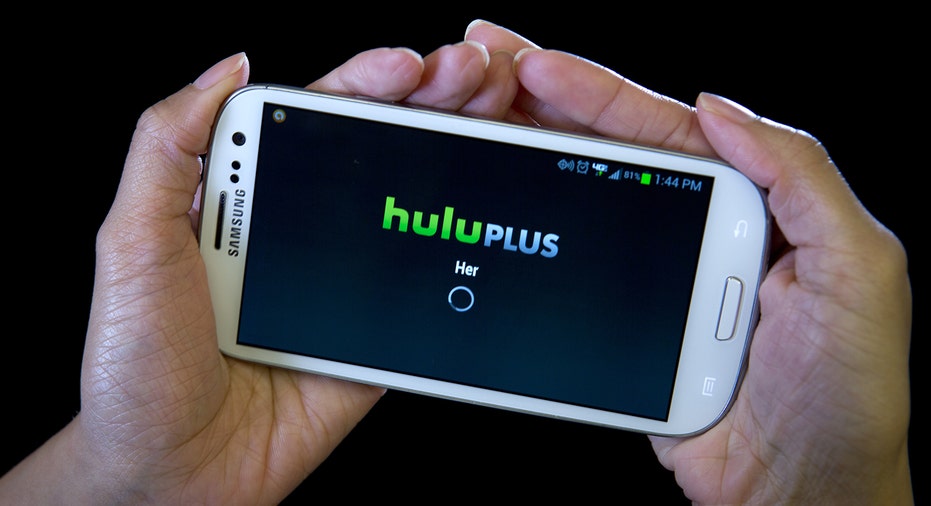 Hulu is seeking to sell a stake to Time Warner Inc. as part of a deal that would value the streaming-video service at more than $5 billion and advance its efforts to compete with Netflix Inc. and Amazon.com Inc., according to people familiar with the matter.
The companies have been in talks about Time Warner becoming an equal stakeholder in Hulu alongside Walt Disney Co., 21st Century Fox Inc. and Comcast Corp. Such a deal would likely involve the current owners, who own one-third each, drawing down their stakes to 25%. One of the people familiar with the discussions said the talks aren't advanced.
For Hulu, such a deal would help the company take on Netflix and broaden its content offerings. Under the terms that have been discussed, Time Warner would invest cash in Hulu and commit to license content to the streaming service beyond what it already has sold, the people said. Hulu's interest in bringing Time Warner on board is about "long-term strategy," one of the people said.
Time Warner owns the Warner Bros. studio, which produces TV programming for all major broadcast and cable networks, and its Turner Broadcasting unit includes channels such as TNT, TBS, Cartoon Network and truTV. Time Warner also owns HBO.
The current owners committed to injecting $750 million into Hulu after taking it off the sales block in 2013. Over the past 18 months, Hulu has become an aggressive buyer of library and original programming, increasing its content outlays from $600 million in 2014 to $1.5 billion this year, according to estimates from Nomura Securities.
In Disney's latest quarterly earnings conference call, Disney Chief Operating Officer Thomas Staggs said Hulu will keep stepping up its investment in content, which will "continue to increase their losses in the near term." Disney reported that a Hulu-driven equity loss hurt operating income at its broadcasting unit in the quarter ended Oct. 3. Still, Disney and Fox have touted the long-term value of building up Hulu.
In the conversations with Time Warner, the companies are valuing Hulu at $5 billion to $6 billion, the people familiar with the matter said.
21st Century Fox and Wall Street Journal-owner News Corp were part of the same company until 2013.
Hulu has billed itself as a friend to the TV industry as networks and studios fret over the effects of licensing their content in recent years to Netflix. Some TV executives fear Netflix is luring audiences away from traditional pay TV, enabling more cord-cutting and contributing to lower ratings. That has helped the much-smaller Hulu land several exclusive library deals with major media companies, including a pact with Time Warner's Turner Broadcasting in April.
J.P. Morgan said in a September research note that the market is underappreciating Hulu's strategic value to its owners. The firm said Hulu is valued at $5 billion to $6 billion today, but it could be worth $7 billion to $8 billion by the end of 2016. That is based on an estimated growth trajectory from 10 million to 16 million subscribers in the next couple of years, powered by Hulu's new ad-free subscription option and content investments.
Bringing Time Warner on board could be hugely beneficial to Hulu if the terms are similar to the arrangements with current owners. Under its current operating structure, Hulu gets the rights to offer many of its owners' broadcast network shows within days of airing on TV. That gives it access to programming from NBC, ABC and Fox and has been a major selling point of the service for would-be cord-cutters.
Time Warner, meanwhile, has been shifting its digital strategy lately to contend with changes in the media landscape. On the company's third-quarter earnings call last week, Chief Executive Jeff Bewkes said Time Warner is stepping up its investment in digital distribution, and it will hold back more of its shows for longer on its own on-demand platforms before selling them to streaming services like Netflix. An investment in Hulu, a streaming service with a different DNA than Netflix, would be a wrinkle in that strategy.
Keach Hagey contributed to this article.
By Shalini Ramachandran and Amol Sharma