Hudson's Bay CEO leaving ahead of key shopping season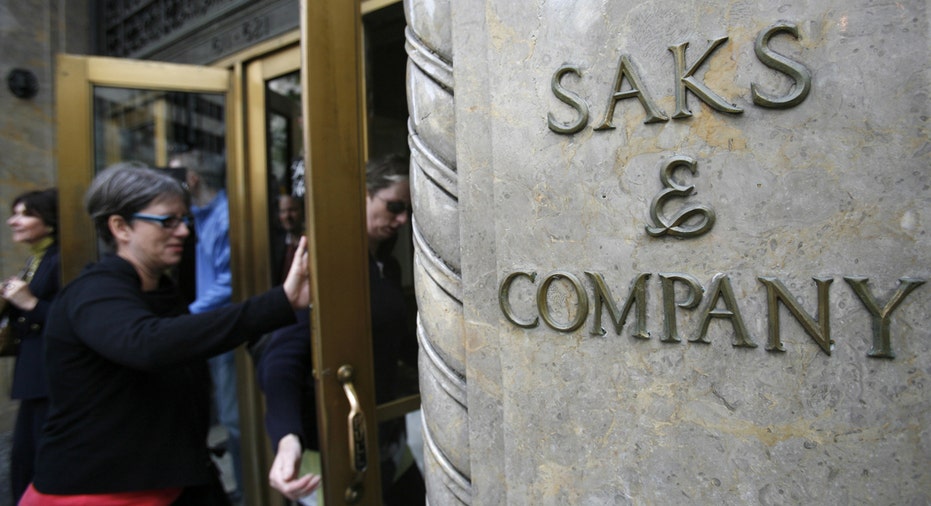 The chief executive of Hudson's Bay Co., the owner of Saks Fifth Avenue and Lord & Taylor, is leaving the retailer ahead of the critical holiday shopping season and in the midst of a restructuring effort to boost sales.
CEO Gerald Storch will step down from the role Nov. 1 and return to his advisory firm Storch Advisors, the company said Friday. He had held the post for three years and prior to serving as Hudson's Bay leader, he was an executive at Target Corp. and had been CEO of Toys "R" Us Inc.
Executive Chairman Richard Baker, who has previously served as Hudson's Bay CEO, will lead the company in the interim, Hudson's Bay said.
The company has recruited a search firm to identify a permanent CEO. Shares in Hudson's Bay have fallen 30% over the past 12 months. The stock closed Friday up 0.9% at 11.96 Canadian dollars ($9.47).
The new leader will likely work on turning around the business without the help of a major department-store acquisition. This year Hudson's Bay has approached Macy's Inc. (NYSE:M) and then Neiman Marcus Group LLC in potential takeover bids, but talks both times faltered without reaching in a deal.
Hudson's Bay, which calls itself North America's oldest company, started as a royal-chartered fur-trading company in 1670. Today, it is largely known for its retail stores. In addition to Saks and Lord & Taylor, it owns the Hudson's Bay chain in Canada and Galeria Kaufhof in Germany.
Mr. Baker, in a conference call last month to discuss its second-quarter results, said the company wasn't interested in buying another retailer in the near-term.
"Right now, our entire team in North America and Europe is focused on delivering a strong holiday season and best serving our customers," Mr. Baker said Friday in a statement. "At the same time, we are looking to the future with great anticipation as we work on plans to maximize the strength of our leading retail and real-estate assets."
The CEO change also comes as Jonathan Litt's Land & Buildings Investment Management LLC has ratcheted up pressure on Hudson's Bay management in recent months to explore options such as taking the company private or monetizing its real-estate holdings. Mr. Litt is well known for agitating for change in real-estate circles.
The Canadian retailer has said it was looking into such things as leasing space in its department stores to other brands, like Topshop and Sephora, and selling stores. It has also moved to restructure its North American business, to save some C$350 million a year.
Through six months ended July 29, the company's net loss widened to C$422 million, from C$239 million in the year-ago period, with sales edging down 0.9% to C$6.49 billion.