HSBC Warns Of Choppy Markets As Profit Misses Forecasts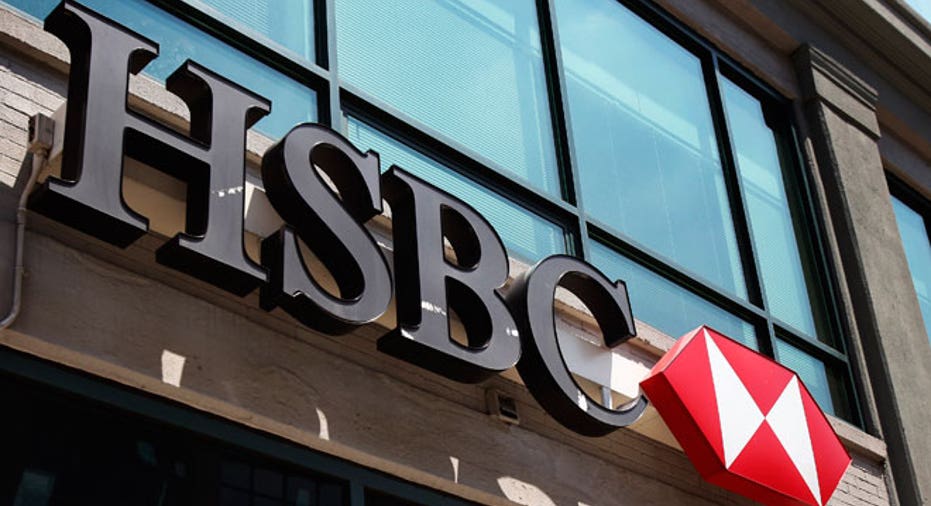 - HSBC missed market expectations with a 9 percent increase in annual pretax profit and warned of greater volatility in emerging markets this year, sending its shares down 4 percent.
Europe's largest bank has axed more than 40,000 jobs and sold or closed 60 businesses over the past three years to cut costs, but still missed targets for cost efficiency and return on equity last year.
"Although much progress has been made since 2011, we did not meet all of our targets by the end of 2013," Chief Executive Stuart Gulliver said on Monday.
Gulliver's pay, including salary and bonuses, rose last year to $8 million from $7.5 million and overall the bank increased its bonus pool for staff by 6 percent to $3.9 billion.
The increase comes despite pressure on banks to rein in big bonuses that many blame for fuelling the risk-taking that led to the 2008/2009 financial crisis.
HSBC plans to start paying hundreds of top staff a new quarterly allowance, effectively increasing the amount of their fixed pay to meet a new EU law capping bonuses at 200 percent of salary, which Gulliver said had made pay plans more complex.
His team is under pressure to show how it can replace income lost from the sale of U.S. businesses and a stake in a Chinese insurer, and worries that Asia's economic growth is slowing.
"Having made good headway in pulling out of low-quality businesses, they are now facing the headwinds of emerging markets," said Chris Wheeler, analyst at Mediobanca. "It's not a disaster, but they are paddling hard to make any progress."
The bank is performing strongly in Hong Kong, where profits hit $8 billion last year, and gets half of its profits from the rest of Asia-Pacific, the Middle East and Latin America.
Gulliver said he remained optimistic about the longer-term prospects for emerging markets, which have been hit hard by a U.S. decision to wind down stimulus measures, but warned of "greater volatility in 2014 and choppy markets".
HSBC's shares, which have underperformed European rivals so far this year because of its greater exposure to markets in Asia, the Middle East and South America, were down more than 4 percent in mid-morning trade.
The bank reported a 2013 pretax profit of $22.6 billion, up from $20.6 billion in 2012 but below the average forecast of $24.3 billion in a Thomson Reuters poll.
Shutting businesses hit the bank's revenues, which fell 5 percent. Stripping out the impact of disposals, underlying revenue was $63.3 billion, up from $61.6 billion.
HSBC's investment bank reported a flat fourth quarter, with pretax profit of $1.87 billion.
Operating expenses dropped by $4.3 billion last year, less than the $5 billion decline anticipated by analysts.
HSBC's cost efficiency ratio of 59.6 percent and its return on equity ratio of 9.2 percent were both below the target ranges of mid-50s and 12-15 percent that the bank has set itself for the next three years. Gulliver said both measures were adversely affected by the cost of compensating UK consumers for the mis-sale of loan insurance.