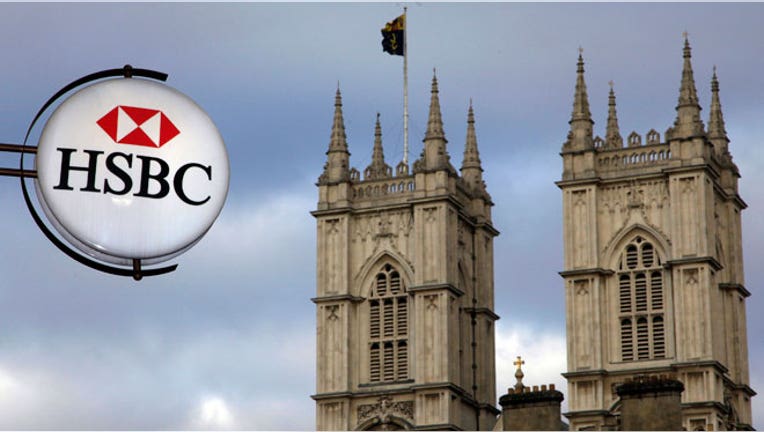 HSBC is to ask its shareholders for permission to sell bonds that would convert into shares and bolster its capital if it hits trouble, giving it the option to join a growing group of banks issuing the securities.
More banks are selling the contingent capital securities (CCS), dubbed "CoCos", which convert into shares in certain circumstances, such as if the capital level falls below a certain level.
Banks issuing them have included Barclays and Santander, and bankers estimate European lenders could issue up to 240 billion euros ($331 billion) of them over the next five years.
The aim is to create an extra layer of protection to prevent a repeat of the 2007-2009 financial crisis when taxpayers bore the brunt of bank bailouts.
HSBC, Europe's biggest bank by market capitalisation, said it would ask for approval at its annual shareholder meeting on May 23 to be able to sell the hybrid bonds.
"Issuing CCSs will give HSBC greater flexibility to manage its capital in the most efficient and economical way ... this should improve the returns available to existing shareholders whilst maintaining HSBC's capital strength," the bank said.
It said it expects the bonds to be a cheaper than issuing ordinary shares and would not dilute shareholders unless they were converted.
The bonds have commonly paid interest of 6-9 percent, but carry a risk that investors could end up owning shares they may not want.
HSBC could raise $15-20 billion from hybrid securities in the coming years, its head of capital planning said in November.
More European banks are issuing CoCos as they benefit from new regulatory capital treatment in the European Union.
Italy's largest bank by assets, UniCredit, started advertising a new hybrid dollar-denominated bond at an investors' roadshow in Europe and Asia on Monday.
EU banks are expected to hold Tier 1 capital of at least 6 percent of their risk weighted assets, and can count 1.5 percentage points of CoCos towards that goal.
HSBC said it had been granted a waiver by the Hong Kong Stock Exchange from its strict share issuance rules, which would allow it to sell CoCos.