HSBC Cuts Financial Targets as Capital Rules Bite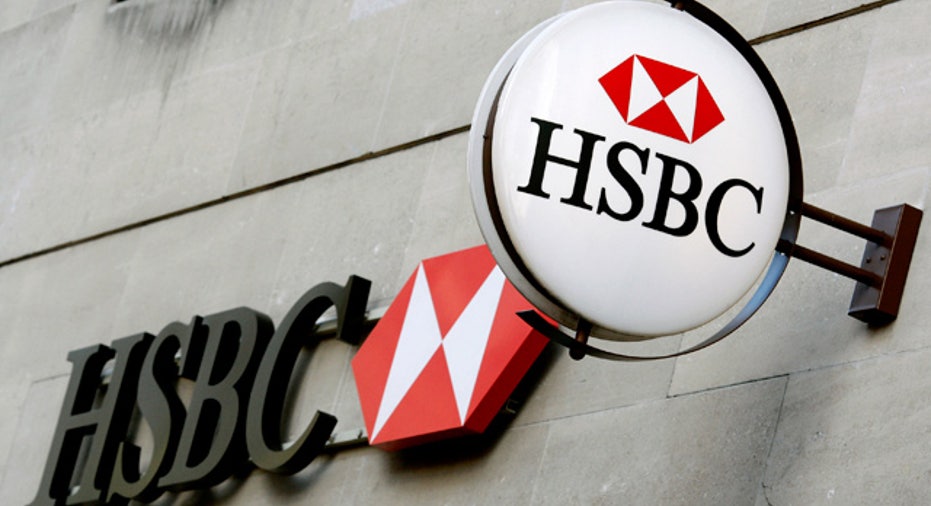 HSBC cut its profitability targets due to the cost of tougher banking regulations, joining rivals such as Barclays, and disappointed investors with below forecast 2010 earnings.
The bank's pretax profit for the year ending December 31 more than doubled from 2009 to $19 billion, but this figure came in below the average pretax profit forecast of $20 billion, according to analysts polled by Reuters Estimates.
HSBC said on Monday it had made a good start to the year but new chief executive Stuart Gulliver cut the bank's long-term return on equity (ROE) target to 12-15% from a previous 15-19% target.
HSBC shares, which had been trading up 2% before the results, fell back and were down 4.5% at 679.5 pence by 1005 GMT.
TOUGHER CAPITAL RULES
HSBC's shares were at their lowest level in nearly a month, and were the among the worst performers on Britain's benchmark FTSE 100 index, which was down by 0.6%.
HSBC also weighed on the European banking index, which fell 1.3%.
"The underlying pretax profit is significantly disappointing," said Canaccord Genuity analyst Cormac Leech.
Banks around the world are under pressure from regulators to raise capital to strengthen their balance sheets, in order to prevent a return of the 2008 credit crisis which resulted in the collapse of Lehman Brothers.
HSBC CEO Gulliver said he did not think that HSBC would need a rights issue to raise new capital.
However, its finance director Iain Mackay said the bank's new, scaled back return on equity target reflected the tougher capital requirements for banks, as well as global economic uncertainty, as highlighted by recent political tensions in the Middle East and north Africa.
"We've targeted 12 to 15% through the cycle for return on equity, principally taking into consideration what we view as a somewhat unstable and uneven economic recovery over the coming years as well as much higher capital requirements," said Mackay.
HSBC's decision to cut back its return on equity targets followed a similar move by rivals Barclays and Credit Suisse.
Both those lenders scaled back their profitability expectations, saying their returns would be held in check by regulatory requirements to hold more capital.
Gulliver took over as CEO from Michael Geoghegan at the start of the year. Gulliver, Chairman Douglas Flint and Finance Director Iain MacKay took the helm after a boardroom power struggle erupted in September.
HSBC's annual report, also released on Monday, showed Gulliver was paid 6.2 million pounds last year, when he ran investment banking. That included a 5.2 million pound bonus and compared with 9.8 million pounds in 2009.
Gulliver said that a British tax on banks' balance sheets would have cost HSBC around $600 million at the end of 2010, and that HSBC was also under high pressure to pay its investment banking staff in Asia and Latin America well.