HSBC 1Q Profit Falls 14% as CEO Readies Shakeup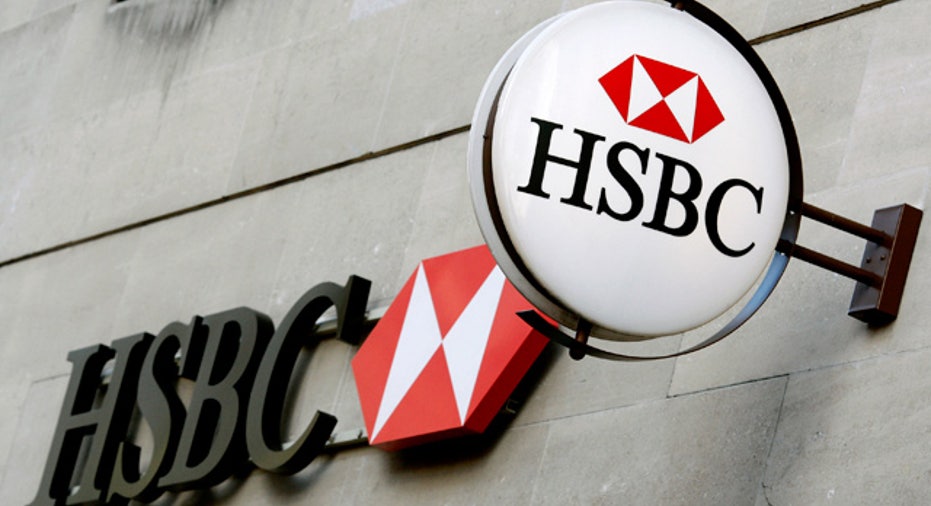 Profits at HSBC Holdings (NYSE:HBC) fell 14 percent from a year ago as a jump in costs offset a fall in bad debts at Europe's biggest bank, due to outline a drastic shake-up of its business this week.
HSBC said it would take a $440 million provision to compensate UK customers who were wrongly sold insurance as banks scrapped a legal fight on the issue, which has implicated most of the UK's big banks.
That provision -- and markedly higher staff costs in investment banking -- helped lift the ratio of costs to revenue to 60.9 percent from 55 percent in the previous quarter.
"We have increased our emphasis on cost management ... launching a number of cost reduction programmes ... which will be covered in more detail at the Strategy Day (this Wednesday)," Chief Executive Stuart Gulliver said in a statement.
HSBC said it made a pretax profit of $4.9 billion in the first quarter, down from $5.7 billion a year ago, though higher than the $4.4 billion in the fourth quarter.
The bank also said its performance in April was "satisfactory and in line with expectations".
The update came two days before Gulliver unveils a radical shake-up, expected to outline dramatic cost-cutting, a pull back from some of the 87 countries it has a presence in, and possibly the sale of its U.S. credit-card business.
Gulliver was named CEO in September after a damaging boardroom power struggle, promising to "re-engineer the business" and to be more rigorous and disciplined on where to allocate capital when he took the helm at the start of the year.
HSBC shares were 1.3 percent lower at 643.2 pence at 0856 GMT, roughly in line with the European banking sector.
"These results look like a continuation of the trends seen at the full-year, with top line revenue continuing to shrink, offset by falling bad debts," Seymour Pierce research analyst Bruce Packard said in a note.
Costs are expected to be cut by at least $2 billion annually after jumping to an "unacceptable" level last year, potentially seeing jobs go and investment reined in.
Gulliver aims to cut costs to a range of 48 to 52 percent of revenues, and it will take two to three years to reduce costs to that level, he told journalists on a conference call.
He also needs to take action to get return on equity (RoE) into his 12 to 15 percent target range. Profitability was only 9.5 percent last year and around 5 percent in 2009 and 2008.
Analysts say there are plenty of low-return areas the self-dubbed "world's local bank" can target, such as European and North American retail banking, and businesses in Latin America and Asia. (Reporting by Steve Slater; Additional writing by Douwe Miedema; Editing by Hans Peters)