HP Split Unlocks Cash for Mobile Play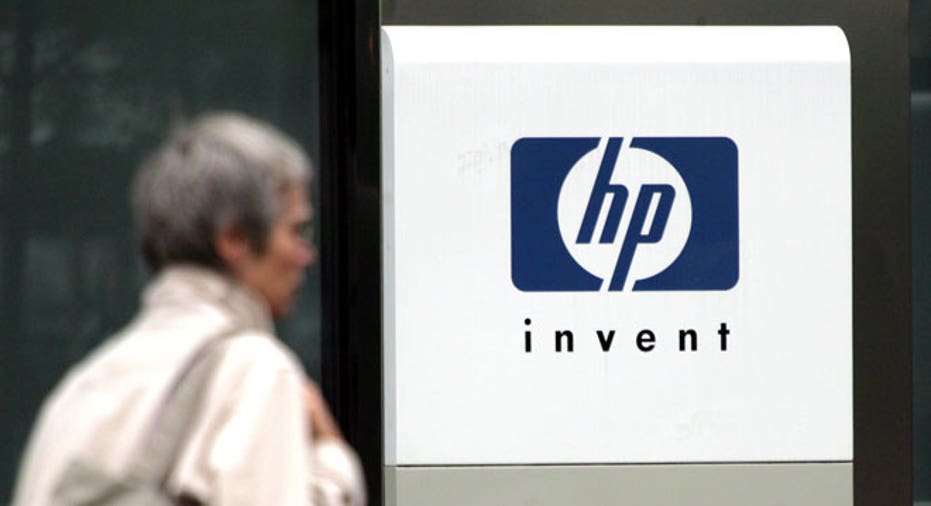 Plans to split Hewlett-Packard (NYSE:HPQ) into two companies, with one focused on consumer technology, could reinvigorate the PC maker's push into mobile devices.
H-P said Monday its computing and enterprise units will become separate publicly traded companies by the end of fiscal 2015. The company's computer and printing businesses will be housed under HP Inc. Hewlett-Packard Enterprise will include technology infrastructure, software and services.
The move is expected to provide H-P's enterprise business with additional cash to pursue organic growth and potential acquisitions. For HP Inc., a split from the enterprise side should bode well for product development.
The Palo Alto, Calif.-based company quickly lost ground in the smartphone and tablet markets, thanks in part to a $1.2 billion acquisition of phone maker Palm that fell flat. H-P also struggled to lift PC sales as demand lagged.
However, computers are again a money-making pursuit for H-P. It reported $14.2 billion in total printing and personal systems revenue for the quarter that ended July 31, up 5.1% year-over-year. Total unit sales of desktops and notebooks rose 9% and 18%, respectively. Pre-tax earnings and margins also improved over the prior year.
Neil MacDonald, an analyst at technology research firm Gartner, said the split could give H-P's consumer products division a renewed sense of competitiveness. The printing unit's stable cash flow in particular will allow HP Inc. to make new investments in tablets and other products.
"With the cash flow from printing, that division now has the option to enter the mobile handset market," MacDonald, a vice president and Gartner fellow, said. "Likewise, it means that the enterprise business doesn't have to be distracted by the end-user world and focus on things like cloud computing and data centers."
He also noted that HP Labs has proven to be a driving force for innovation inside the company, although it remains unclear what direction the research group will take following the split. MacDonald said HP Labs has a "fantastic reputation."
Once the split occurs, HP Inc.'s "strong profitability and free cash flow will enable investments in growth markets such as 3-D printing and new computing experiences," according to H-P.
H-P said the enterprise-focused company will continue to pursue innovation that enables customers to capitalize on cloud computing, big data, security and mobility.
Like eBay's (NASDAQ:EBAY) move to spin off its PayPal payments service, investors reacted positively to a move that most analysts predict will release hidden shareholder value. Shares jumped 5.5% to $37.13 following the news.
Daniel Niles, a senior portfolio manager at AlphaOne Capital Partners, is less convinced that carving out PCs and printers was a wise decision, given the unit's improvement under Chief Executive Meg Whitman.
"In this case, if you look at the two businesses, it's not like one of these is a fast-growing business and by splitting the company apart, you're really energizing that growth," Niles said on Opening Bell with Maria Bartiromo. "If you look at the PC and printing business, it's been growing faster than the supposed fast-growing enterprise business over the last year."
After Whitman took over as CEO in 2012, she abandoned a plan developed by her predecessor, Leo Apotheker, to spin off H-P's PC unit. Instead, Whitman doubled down on getting the PC business back on track.  She combined printing and PCs into their own division and emphasized new products.
Dion Weisler, who was put in charge of the business, will become CEO of HP Inc. when the split is completed. Whitman will serve as chairman, in addition to her role as CEO of Hewlett-Packard Enterprise.
MacDonald believes H-P's split will be a smooth transition, saying it's consistent with a reorganization that has been in place for two years.
"Creating a company under [Weisler] as CEO is really not a significant change. It won't change their products in the short term. In the long term, the cash flow from printers is his," MacDonald said.
In a research note, Citi analyst Jim Suva said the timing of the split makes sense for H-P since its "heavy restructuring" is done. Earnings are no longer on the downswing, cash now exceeds debt and PC margins are very stable, Suva explained.