How Your Girlfriends Can Ruin Your Credit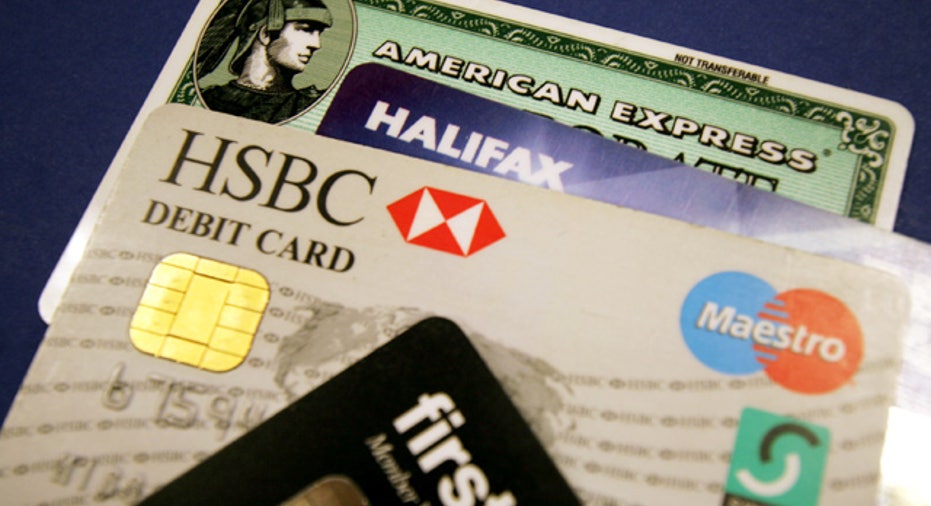 According to the Beatles, "a little help from your friends" is a good thing, but maybe not so much if they encourage you to spend yourself into debt.
"Friends give us advice and act as sound boards when we need to vent," says Irene S. Levine,  a psychologist and friendship expert and author of "Best Friends Forever: Surviving a Breakup with Your Best Friend."
But too much "advice" and the wrong type of "help," and a friendship can quickly cause your credit score to careen downhill and your expenses to soar sky-high.
If these financial frenemies sound like some of your gal pals, here are tips to help you keep your friendship intact and your wallet closed. And if you're lucky enough to have a friend who is your "voice of reason" when it comes to spending, try to seek out her advice first when faced with a big money decision.
The "everything will be OK" girlfriendMost everyone has a friend who is an external optimist and can justify anything, even when you say you can't afford that Chanel sweater or spa weekend in Santa Barbara, Calif. She also has a knack for convincing you that spending this month's mortgage money on Gucci boots won't blow up in your face later.
The friendly fix: Levine says this pal may have the mistaken idea that it's her responsibility to give you license to indulge in whatever you want, whenever you want. "When you're struggling with a tough choice, it's common to look for permission from others so you don't feel guilty about your choice."
Not surprisingly, then, this type of friend may be detrimental to your finances. "She's the equivalent to snacking on little 'cheats' when you're dieting. The impact of those cheats is greater than you think and can prevent you from achieving the success you want," says Susan Hirshman, president of She LTD, a consulting firm focused on enhancing the financial literacy of women globally, and author of "Does This Make My Assets Look Fat?"
To protect yourself from her unintentional sabotage, Levine suggests telling your friend you're counting on her to provide a reality check, and you need her help so you can stick to your budget and not overspend.
Reevaluating the time you spend together also helps. "If shopping is a big part of your friendship, leave your credit cards at home. This way you can only buy what you have the cash for," says Hirshman.
The "oh, come on, you deserve it" girlfriendThanks to this pal's selective hearing, she hears "talk me into spending" when you say, "I can't afford to go to lunch or a movie." Her secret weapon: guilt. And this buddy's a pro at guilting you into spending because "you deserve to splurge on yourself now and them."
The friendly fix: It's great to pamper yourself occasionally, but Levine says this pal is thinking more about herself and her needs than you treating yourself. "She wants to go to the movie and wants some company, so she'll make you feel guilty for not splurging on yourself," she says. Or she may be in deep debt herself and envies your ability to manage money and is just testing your resolve.
The only way to deal with this type of manipulation, says Levine, is establishing and sticking to boundaries you define. "Tell your friend you have an allotted amount of 'mad money' and will not exceed that," says Levine. Deflect any guilt by explaining that splurging on "you" today will make you feel guilty and terrible tomorrow.
"You can also capitalize on your creativity to save the friendship and your finances at the same time," says Amanda Walker, manager of GreenPath, Inc. Debt Solutions in Elkhart, Ind. If you initiate the invitation and come up with the ideas for activities, you have the controlling interest in planning the event.
The "pusher" girlfriendThis girlfriend makes more than you and always encourages you to spend like she does. After all, it's only money.
The friendly fix: Attempting to keep up with this friend's spending habits is dangerous. "One Saturday afternoon with this person could tally up receipts totaling more than you'll make in a month," says Walker.
Walker says honesty is the best policy to simultaneously saving this friendship -- and your finances. "Tell this friend spending isn't a contest. And you're not going to match her purchases dollar for dollar."
Then take control of the situation. "Instead of letting her choose the restaurant or plan, tell -- don't ask -- this friend you'll meet for coffee or a chat at a bookstore instead of going to the spa and shopping," says Walker.
The "voice of reason" girlfriendFinally, the friend we all need is a devil's advocate who never fails to remind you that even though a new car would be fun to drive today, waiting a few more months until you pay off that pesky credit card bill might mean you'll have more expendable cash to go toward car payments.
The friendly fix: This person is trying to keep you away from financial danger and, Levine says, feels comfortable enough to assume that awkward role. "She probably makes you think twice before you make a financial mistake."
Walker says to ask this friend for help when you're wrestling with a financial decision. "She'll be honest and help you determine if this is a true 'need' or an impulsive 'want.'"
And don't forget to say thanks.
"Tell this friend you appreciate her advice even if you sometimes ignore it and decide to go ahead with a purchase. That way, the person will feel comfortable offering an opinion in the future," says Levine.
More from CreditCards.com: