How You Can Help Fix the Economy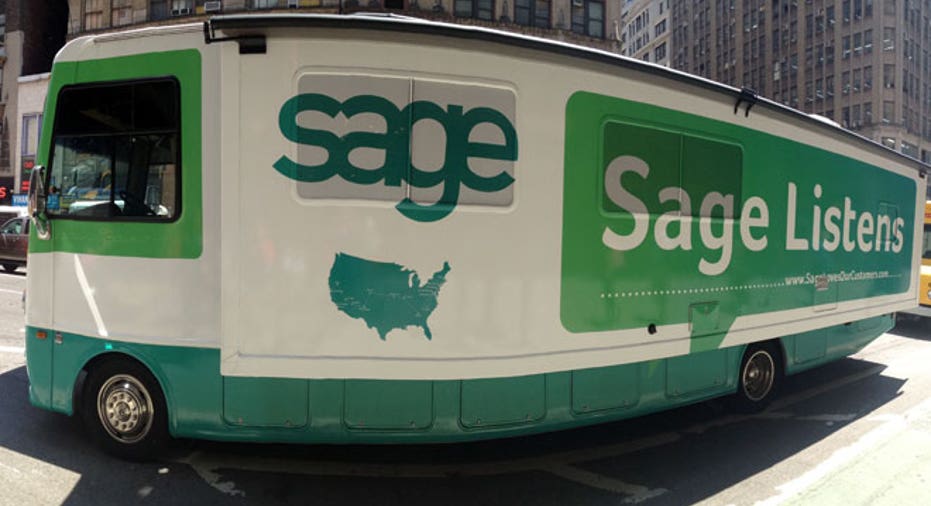 Forget about Small Business Saturday, if you want to kick start the American economy, shop locally every day of the year. That's the message Sage executives are promoting as they travel across the country in what is being called the Sage Listens RV Relay.
"In a recent survey in May, we found out that small businesses are ready to hire but they're holding back because of demand. So we realized we've got to drive demand to help these small businesses sell their products and services to get the confidence to make those hires happen," said Brad Smith, executive vice president for customer experience, Sage North America.
Sage is using the RV tour as an opportunity to educate consumers about how important it is to shop and buy services from local businesses. For every $100 spent locally, $68 goes back into the community as opposed to only $57 when spent outside of local businesses.  The economic impact those dollars have on a local community is significant. For example, by redirecting just 10% of spending in San Francisco from chains to local businesses it would generate $192 million in additional economic activity and almost 1,300 new jobs.
During the 50-day road trip, the Sage team is practicing what it preaches by making purchases from locally owned businesses, many of which are Sage customers. Additionally, they are encouraging their employees to do the same. Any Sage associate who visits local Sage customers during the nationwide tour, makes three purchases and turns in their receipts wins a special tour t-shirt.
"The more we support local business, the more revenue and jobs are created to help strengthen our local communities and the overall economy," Smith explained.
The 50-day road trip began on July 10 in Charlotte, NC and will culminate August 28 in Irvine, CA where the company is headquartered.
Make a commitment to be part of the "Shop Locally" initiative. Spread the word in your community and help small businesses flourish. If you want to follow the Sage road tour adventures and hear some of the local stories, you can keep up with them online or watch for promotions and upcoming events on Facebook.
And remember, to choose local businesses first.
Susan Solovic is a small business consultant and New York Times bestselling author.