How We Started a Business in Our 70s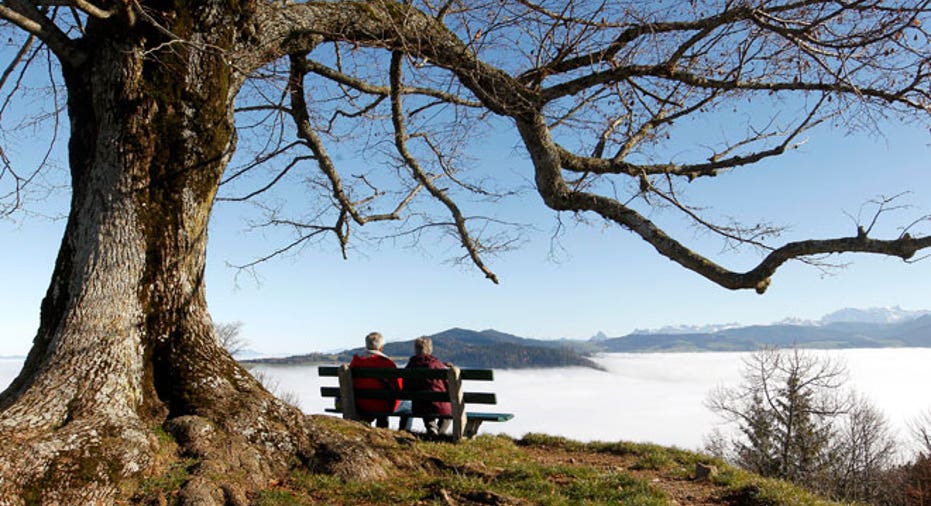 Husband and wife team Rick and Jari Searns, of Williamsville, N.Y., have been entrepreneurs for almost their entire working lives — roughly 45 years. They have successfully launched and sold three staffing companies, one of which was an Inc. 500 company, and co-founded and currently own two marketing companies. They founded RestMark in 2013, spent roughly six months on software development, and formally launched in February 2014. RestMark offers a package of marketing products and services, the cornerstone of which is an online restaurant directory called dine365.com.
Finding a Market Need
The Searns knew that if their idea worked, it could be easily replicated in other markets.
They chose the restaurant industry because it's made up of a lot of small, independent businesses that, as Rick put it, "know a lot about restaurant operations and management but don't know much about marketing." Restaurateurs, he found, would jump from vendor to vendor for advertising, social media marketing and promotions, but they weren't getting the bang for the buck they needed — assuming they even had the buck to spend. (Many smaller restaurants don't.) The Searns also found during their research process that restaurant owners knew they needed some sort of social media presence, but other than having a Facebook page, seemed at a loss about the best ways to maintain it.
The Best of Several Worlds
The Searns wanted to take the best features from existing lead-generating companies (like Groupon) and restaurant databases (like Zagat's), and package them together.
Participating restaurants get a free listing in dine365.com online directory. If they want to add features, they can opt for the Self Service package, which allows them to enter coupons for deals, specials and events into the RestMark system on their own. The full-service model provides all the self-service features plus marketing consulting, articles featuring the restaurant and email list building.
Once proof of concept is reached, the Searns hope to launch local restaurant directories in "as many other geographic markets as possible as fast as possible," as Rick put it. The forecasted plan for each geographic market launched goes from $0 revenue to $3 million or more with a bottom line forecast of $1.8 million for each market after five years, he said.
Growing the Business
In the first six months, the company signed 2,343 restaurants, which populate the dine365.com database with listings and free display advertising.
So far, there are 169 self-service customers. Because that part of the business is growing slower than projected, the Searns added a third tier, email marketing services, which includes an "opt-in" email list and a monthly newsletter. It was a shrewd move: The email marketing service is generating the greatest number of inquiries.
What You Can Learn From the Searns' Story
As serial entrepreneurs, the Searns were fully aware that any startup that required the development of sophisticated software prior to launch would require a significant amount of time before generating positive cash flow. That's one reason why the couple personally funded 100% of the startup investment; they could be patient, and tweak the business model as they saw fit, without investors clamoring for quick profits.
Now that the revenue stream has started to develop, the Searns are evaluating whether to bring in outside investors to fund the hiring of additional staff and to put any additional tools in place to speed up growth.
Here are some of the lessons they learned:
Do your research, and let the results drive your idea. The Searns used a group of 27 restaurateurs for market research, asking how they spent their marketing resources, where the pain points were, and how they would imagine a database that would be easy for them to manage — and easy for their clients' customers to use. The Searns also suggest asking potential clients what they would be willing to pay for services, so you have a clear idea of what the market will bear before you set a number that may not work.
If you're going to work with a family member, make sure roles are well defined. "Rick and I collaborate on strategic things," Jari said, "and then we have distinct responsibilities for everything else. That way we don't step on each other's toes."
Delegate. Many entrepreneurs insist on doing everything themselves, which isn't necessarily the best thing for the business, especially if that business is in a new industry. The Searns know marketing and staffing, but they're new to the restaurant world, so they brought in an executive with specialized knowledge. "The first thing we did for the new business was to hire a young COO with both a marketing and restaurant background," Rick said. Startups and restaurants have at least one thing in common — long hours and a need for stamina. For the Searns, who are both in their early 70s and spend long swaths of time in Florida, having someone they trust running the day-to-day operation of their company suits that lifestyle.
Tweak a good idea instead of chasing a blockbuster. "Most people think that if they're going to start their business they have to have a unique idea," Jari said. "That is totally untrue. What you want is to go into a business that's already successful, and figure out how to do it better."
Have reasonable growth expectation. As Rick put it, "Build a small town first, and then build a city."
Inset image courtesy Rick and Jari Searns
More from Credit.com
The Best Business Credit Cards in AmericaThe Lifetime Cost of Debt CalculatorThe Best Time to Start a Small Business
This article originally appeared on Credit.com.
George H. Schofield, PhD, is a futurist, business consultant, speaker and professor, specializing in organizational psychology and career development. His columns appear on Huffington Post 50+, PBS Next Avenue, Forbes.com and Marketwatch.
A former VP for the Bank of America, Schofield spent a distinguished career as a consultant before turning his focus on a life stage that few have studied in depth: the span between middle age and elderly.
George's Amazon 5-star rated book, "After 50 It's Up to Us: Developing the Skills and Agility We'll Need", has rave reviews from Richard Bolles, author of "What Color is Your Parachute". More by George Schofield