How to Use eBooks to Drive Your Business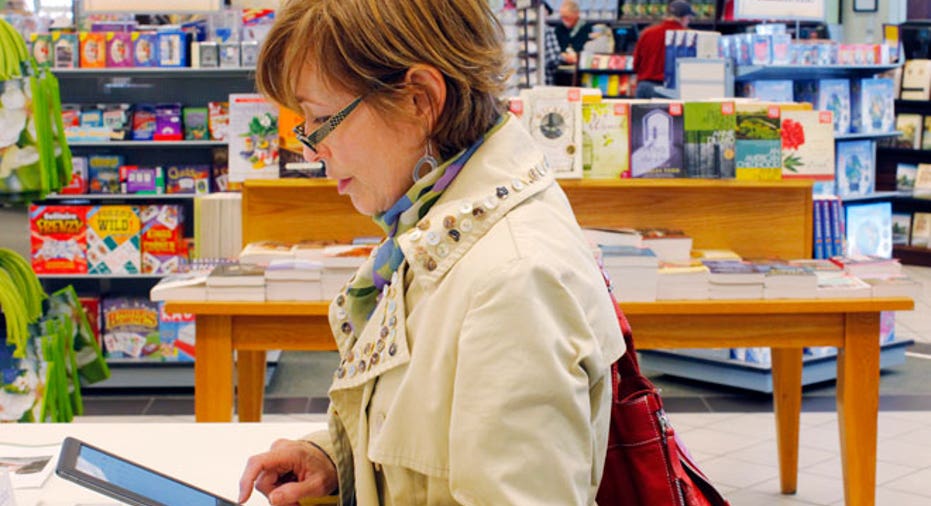 If every person has their own story, every business has at least a hundred. Just as the Internet empowers entrepreneurs to launch new ventures and expand their existing services, the digital revolution has created novel opportunities for businesses to reach audiences with effective, powerful digital publishing.
Even 10 years ago, publishing a book was a complicated process that required a contract with a publisher, and most still didn't find an audience. An author could self-publish, but despite the success stories (the Joy of Cooking was originally self-published, as was A Time to Kill), few self-publishers could get their titles in front of an audience. The digital book retailers — particularly Amazon — have radically expanded the reach of self-publishing by allowing content holders to distribute into their stores and potentially reach millions of readers.
The success of 50 Shades of Grey has made self-publishing a hot topic, but most of the focus has been on fiction. A large opportunity exists for businesses to use eBooks as marketing vehicles. With an emphasis on audience engagement over hitting the best-seller lists, a small business entrepreneur can succeed in ways the competition hasn't yet pursued.
Five Ways eBooks Can Help Your Business
Share your expertise and assert your excellence: eBooks are a great way to demonstrate your domain knowledge in an easy-to-read and enjoyable format. Providing your audience more value through an eBook will make them more likely to trust you.
Tell your story: With an eBook, you can connect powerfully with your audience and shape your brand's story.
Share your victories: Nothing makes a better story than happy customers and partners. Sharing those anecdotes and case studies in an eBook can be a powerful argument for what you do.
Bookify everything: Company histories, product guideBooks, competitive studies, white papers, informative pamphlets, quarterly reports — all can be rendered as an eBook and made accessible to the large audiences of Amazon, Apple, Barnes & Noble, Google, and others.
Reward your audience: Giving free eBooks to your audience is a great way to expand the premium products you can use as subscriber or customer rewards.
More AllBusiness.com:
The Top 25 Home-Based Business Ideas
10 Websites Where You Should Have Your Company Profile Listed
25 Frequently Asked Questions on Starting a Business
50 Inspirational Quotes for Entrepreneurs and Start-Ups
The Great Flexibility of EBooks
Your eBook can be 50 pages or 1,000 pages — whatever works best for you.
Your eBook can include multi-media elements like videos, audio clips, images, and charts.
Once your book content is finished, a professional services company — such as Vook and others — can have your eBook ready to publish in 1-3 days. Once your eBook is in the marketplace, it's relatively easy to update the content and release new versions in the future.
If you see success and interest, you can produce a print-on-demand version for readers to purchase singly or that you can buy and distribute in bulk.
You'll keep all copyright and other rights associated with the book — unlike the deals required by traditional book publishers. And with new technology, you can monitor how well your book is performing on a daily basis.
The Top Three Rules of EBook Strategies for Businesses
Make your eBook free: Think of your eBook as free advertising that engages your audience. You can't self-publish free books through Amazon's Kindle Direct service, but you can work with author services companies to release an eBook for free in multiple channels. Free eBooks can drive thousands of downloads and connect you to new potential customers.
Publish multiple books: McKinsey regularly publishes eBooks; it's a great way for them to extend their thought leadership. Don't just do one book — make a digital publishing calendar part of your regular marketing strategy.
Write what you know: You might be better at sales than writing, but someone on your team can capture your message, even if it's in the form of a transcribed interview worked into a narrative or guideBook. Just stay focused on what keeps you motivated in your business every day when you consider your first book.
Incorporating the art of publishing into your portfolio will expand your entire business and bring your story into new marketplaces, in a new way.
Matthew Cavnar is a co-founder at Vook (www.vook.com), where he extends Vook's eBook technology platforms to content holders everywhere, including such companies as the New York Times, Fast Company, Forbes and McKinsey. Vook is the industry leader in providing companies with digital book publishing solutions. At Vook, Matthew has produced the award-winning JFK: 50 Days enhanced eBook with NBC and Perseus, Unleashing the Super IdeaVirus with Seth Godin, Winning the Zero Moment of Truth with Google, as well as a variety of eBook projects for Simon & Schuster, Penguin, Harvard Business Review, and others.