How to Use Business Relationship Graphs to Find Talent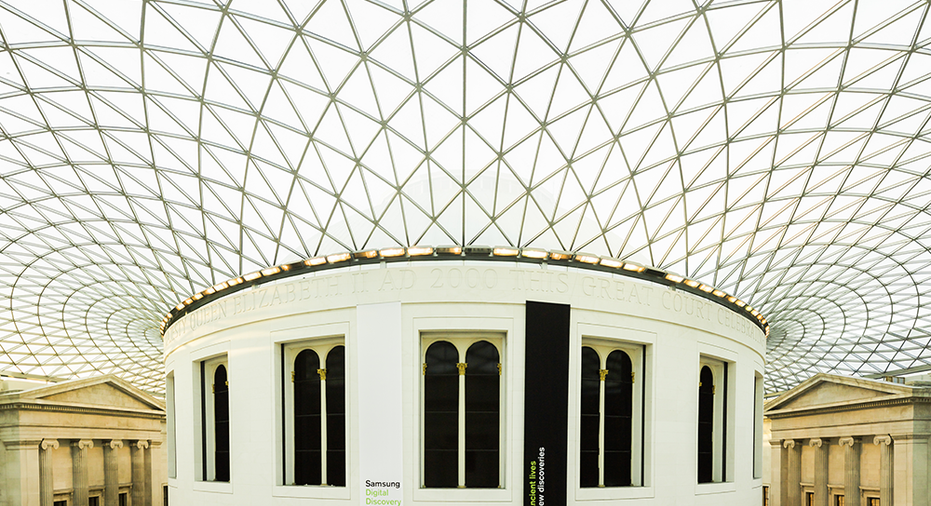 Social networking platforms are valuable tools for marketers and advertisers. Not only do they allow for the targeting of ads along a number of valuable demographic lines, but these sites also offer insight in target customers' networks of relationships.
Your organization may use a similar networking tool to map its suppliers, partners, and competitors. These "business relationship graphs" can be used to identify sales leads, services gaps, and other opportunities for new or improved business operations.
For example, here's one such graph mapping Donald Trump's business relationships.
While recruiting and HR pros may not be involved in – or necessarily aware of – the creation of an organization's business relationship graphs, that's a missed opportunity. These graphs can be excellent sources of new talent.
Using Business Relationship Graphs as Recruiting Tools
"In business, it's important to understand all of your relationships," says Jeremy Bellinghausen, COO of community-based business insight firm Owler. "That means tracking your competitors, customers, partners, prospects, vendors, and suppliers."
Relationships are more important to the average business than ever before, partly because businesses are more interconnected than ever before. Many formerly in-house functions have been outsourced to partners, contractors, and other third parties. Similarly, organizations must connect with vendors to stay abreast of new technologies in their industries. The business relationship graph, which Bellinghausen describes as "a kind of family tree of business relationships," can help an organization keep track of all these relationships.
"The branches of this graph exist in discrete areas: one branch for customer success platforms to manage customers, another for CRMs to manage prospects, a third for finance software to manage billing and finance, a fourth for ATS systems to manage recruiting, and so on and so forth," Bellinghausen explains.
It's a bit complicated, but this generic model might give you a better idea of what we're dealing with:
Mapping out your organization's competitors and other connections shows you where all the talent works – which is especially useful in industries facing talent gaps.
The area of the graph dedicated to mapping relationships with competitors can be particularly useful to recruiters and hiring managers.
"You can use the competitive relationship graph to identify and predict the most suitable future employees," Bellinghausen says. "First, generate a list of ideal companies to hire from, then use that list when scoring applicants. You can apply this method far beyond your top three known and named competitors, extending several dimensions away to competitors that you may not even know of, which grants you access to a wider, deeper pool of candidates. Second, you can feed this list of companies to your recruiters as they reach out to potential candidates through job sites or LinkedIn."
Chasing competitors' talent is one thing, but you don't want to recruit from your own partners or vendors, as that may very well harm your relationships with these organizations. In fact, even poaching competitors' talent can have negative repercussions. That's where the graph comes in.
"Every company makes strategic decisions about where it chooses not to recruit from," Bellinghausen says. "The business relationship graph is about discovering the next level of companies – the companies that are similar to your top customers, vendors, and partners, but with which you have no relationship that precludes you from recruiting their talent. This way, you're able to leverage existing relationships without poaching from companies that trust you while also opening new recruiting channels and avenues."
Best Practices for Business Relationship Graph Recruitment
Bellinghausen identifies the following three best practices for this recruitment method:
1. Match, filter, and score applicants based on fit: "Employees are typically a company's best referral source, but having that pool of referrals isn't always possible. Looking at companies similar to yours provides your next great set of hires. These employees will, at a minimum, have relevant experience, but will likely also understand the goals and challenges related to your specific [industry]."
2. Create a list of companies to recruit from: "Recruiters and hiring managers can discover emerging companies and create complete lists of companies to help prioritize and identify candidates. Then, they can reach out to candidates through job sites or LinkedIn."
3. Follow news and intel about companies to determine prime recruiting time: "Recruiters can follow news on companies they are targeting. They can understand the changing dynamics at those companies. Are they going through layoffs? Relocating their headquarters? Acquiring smaller companies? You can look for prompts and triggers to reach out to candidates. If one of your key target companies is struggling or going through turmoil, it's likely that many employees are going to be open to new opportunities."
As with most things, there are right and wrong ways to use the graph. Even in industries with small talent pools, recruiting talent away from other companies is less important than maintaining the health of established relationships.
"Businesses should be careful about which relationships they want to protect when recruiting candidates," Bellinghausen says. "It's important to ensure your recruiting team is aware of your entire business relationship graph – including customers, vendors, partners, and suppliers – and has a view into your active pipeline of prospects."
After all: You don't want to sink a major deal for your organization because you poached from a company that was about to become a client.