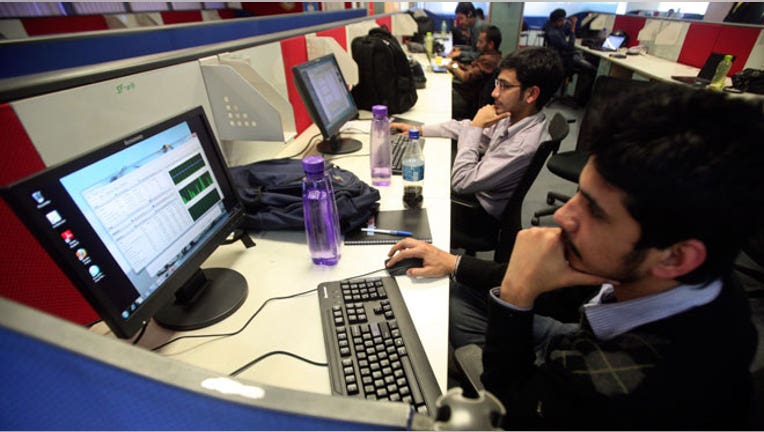 Starting a new job can be just as daunting as it is exciting, particularly when it comes to all the administrative tasks and paperwork required to get settled in.
Wading through a stack of legal documents is never fun, but when it comes to signing up for your benefits, make sure to take your time to find the most appropriate plans that fit your lifestyle. The decisions you make about your health and benefits options will have a long-term impact, so it's important to make thoughtful and informed decisions.
According to Lindsey Pollak, career expert and author of Getting From College to Career, "newly hired employees, particularly Millennials in their first jobs, can often feel overwhelmed or confused by all of the available benefit options." She adds that staying current and educating yourself on the health and retirement plans will allow you to take advantage of the benefits.
When entering into the benefits enrollment process, Pollak urges new employees not to shy away from asking questions and follow these three simple tips:
Tip No.1: Broaden your Idea of Benefits
Typically, we think of benefits as vacation time, flexible work schedules and health insurance. Although these are at the core of most benefits packages, there are other types of benefits you need to consider including, daycare, concierge services, transportation, travel and special discounts with retailers, restaurants and event venues.
Pollak advises you identify what you would like help with to be able to ask the right questions and determine the best benefits for your needs.
Tip No.2: Don't Forget About Insurance
According to The Hartford's Benefits for Tomorrow Study, more than 75% of Millennials do not completely understand short-term disability insurance.
Essentially, disability insurance keeps a paycheck coming in if you miss work due to an illne ss or off-the-job injury. "This can be something as common as carpal tunnel, back injuries or even a broken leg from a ski trip," says Pollak. Signing up for disability insurance can help pay for your expenses and avoid falling into debt in the event you can't work.
The Hartford's research also shows young adults without this coverage who are out of work are likely to dip into their retirement accounts, in effect doubling the impact of being without a paycheck. Not only will this insurance help protect your lifestyle, but some plans include additional perks like travel insurance or ID theft protection.
Tip No.3: Make the Most out of Your Paycheck
Pollak urges new workers take full advantage of opportunities to minimize taxable income by finding out what your employer allows you to pay for before taxes.
"If you are in a big city, for example, take advantage of any public transportation cards," she recommends. This is a cost you would pay for regardless, so you might as well do it before losing money in taxes.
Pollak also advises new employees to contribute to any employer-based 401(k) or retirement savings plans and ensure that you're contributing enough to maximize your employer's match, if they offer one. This will generally be deducted from your before-tax income, so you'll be saving for your future without feeling it each month. Also, consider any pre-tax flexible spending accounts designed for routine health care costs.
Michael "Dr. Woody" Woodward, PhD is a CEC certified executive coach trained in organizational psychology. Dr. Woody is author of The YOU Plan: A 5-step Guide to Taking Charge of Your Career in the New Economy and is the founder of Human Capital Integrated (HCI), a firm focused on management and leadership development. Dr. Woody also sits on the advisory board of the Florida International University Center for Leadership.Follow Dr. Woody on Twitter and Facebook