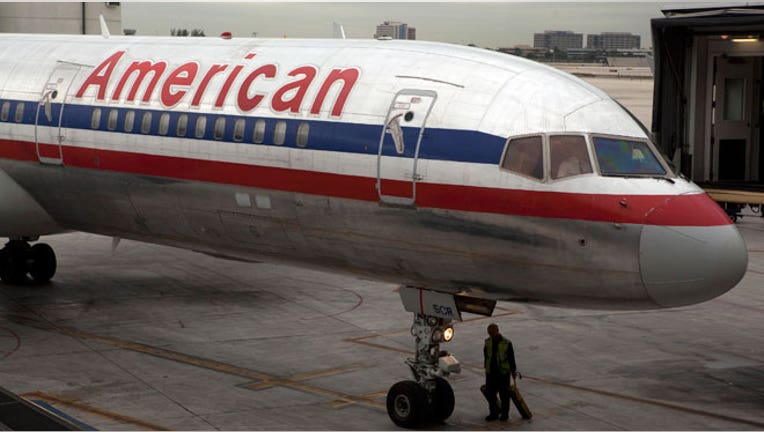 Consumers report airline companies' customer service has improved in the last year—but they still have a lot of room for improvement.
According to The American Customer Satisfaction Index, airlines ranked No. 41 out of 43 service categories in 2013, ahead of only subscription television service and Internet providers. The industry scored a 67 in 2012 and a 69 in 2013, according to the report.
Within the airline industry, JetBlue Airways' (NASDAQ:JBLU) customer service was ranked first with a score of 83, up from 81 last year, and Southwest Airlines (NYSE:LUV)  came in second with a score of 81, a jump from 77 in 2012. Rounding out the top three were a group of smaller airlines including Alaska Air Group (NYSE:ALK), Spirit Airlines (NASDAQ: SAVE) and Republic Airways (NASDAQ: RJET), with a joint score of 72, down from 74 in 2012.
United Continental (NYSE:UAL) ranked last in the sector with a score of 62, which held steady from 2012.
The ACSI ranks the customer service of hotels, airlines, restaurants and consumer-shipping companies based on answers from nearly 9,000 consumers this year.
Consumers report airlines are improving their check-in and reservations process, baggage handling, punctuality and in-flight crew courtesy. However, seat comfort and in-flight service were on their list of complaints.
Bad customer service can be a reputation killer for companies—especially nowadays when complaints can go viral through social media.
While some inconveniences like weather-related delays are out of an airliner's control, passengers can get improved service by knowing how to effectively complain.
Dave Carroll knows all too well how to lodge complaints with airlines. In fact, he has created a career out of it. Carroll, who is a musician, created a viral video called "United Breaks Guitars" after he alleges the  company broke his instrument in 2009 when he was traveling on its plane.  The video got more than 10 million views online and other angry consumers—100,000 of them—emailed Carroll with support.
Along with Richard Hue and Chris Caple, Carroll created Gripevine.com, which allows users to "plant" their gripes with companies and brands online, and the complained-about brands can then interact directly with customers to resolve issues.
For fed-up passengers looking to file a complaint with an airline, here are Carroll's tips to be heard:
No. 1: Be reasonable. Airlines will recognize that they are at fault, Carroll says, but you need to ask for reasonable compensation. Adding humor into the situation, like Carroll did, can't hurt either, he adds.
"Sometimes airlines will recognize they are at fault and provide a fast and fair remedy to a reasonable offer of compensation. Some things simply aren't funny, but if you can draw attention to the lighter side of a bad situation, people will be more likely to share your story with others because everyone likes to make others laugh."
No. 2: Use multiple channels to communicate. While an airlines' customer service page may suggest a response will take weeks, Carroll says social media may speed up the process.
"The path an airline may suggest may not be the best one," he says. "Air Canada had a complaint section that predicts 26 business days for a response. Twitter can sometimes get a response in seconds."
No. 3: Remember there is strength in numbers.  Show that you have a following on sites like Twitter, Facebook, YouTube and more, so many people will read your complaint.
"If you are being misdirected, share your story with others in a place where the airline can measure your social media reach," Carroll says. "No company in the world wants something in full view; it's sad, but true."