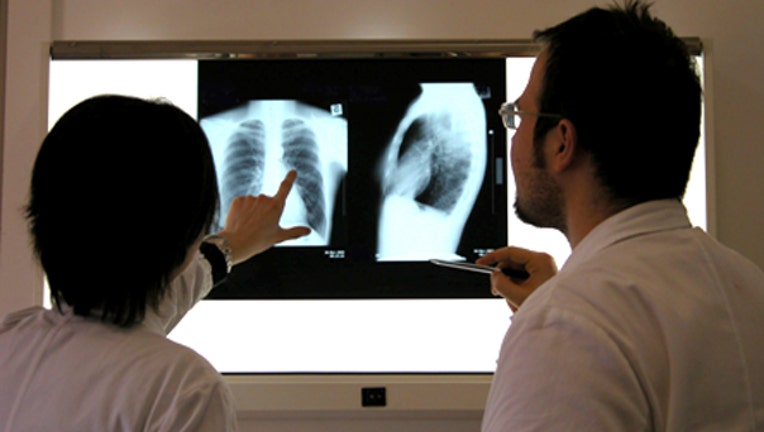 How much would you be willing to give up to never have knee pain again?A lot, according to a new survey.
Knee pain sufferers said they would be willing to give up dessert, coffee, sex and their cell phones to be rid of knee pain, according to the recent Wakefield/DJO Global survey, which found that more than 73% of respondents over 40 say they have experienced knee pain in the last year
With so many people valuing exercise and more kids in sports, the median age for onset of knee osteoarthritis (knee OA) has dropped to the mid-40s from the mid-50s in the last 10 to 15 years, says Brian Moore, director of sales and marketing for the Donjoy brand.
Moore says there is "twice as much opportunity for knee injury" but ignoring pain can lead to more health problems that carry hefty prices to treat, lost dollars because of work absenteeism and even lost productivity because of pain-interrupted sleep.
Still, the survey shows 58% of Americans over 40 have ignored knee pain because they didn't think it was a big deal.
OA, a degenerative disease, is a big deal, according to Dr. Neil Roth, an orthopedic surgeon specializing in sports medicine at New York's Lenox Hill Hospital.
And, the condition not only eats away at knees, but also at one's spirit, Moore says.
Thirty-seven percent (37%) of those surveyed say knee pain hinders them from doing the physical activities they enjoy like running or biking, 25% say it makes common household chores more difficult, 31% say it limits mobility and 16% say the pain makes them feel depressed.
According to the Arthritis Foundation, the first step when feeling pain is to visit a doctor. Insurance considerations require pain management protocols as a first line of defense. These include nonnarcotic pain medications, over-the-counter anti-inflammatory drugs, cortisone or synovial fluid injections, braces or alternate therapies like vitamin supplements, massage or acupuncture.
The objective is to stave of costly knee replacement surgery, a course that many people assume is the logical—but much feared—outcome to knee OA.
How to Prevent Expensive Surgery
A total knee replacement costs between $45,000 – $70,000. "It's a question of utilization," says Roth. Insurers require physicians to do everything they can to avoid surgery, and as a result, experts say, Medicare and private insurers are increasingly mandating that doctors prescribe conservative protocols.
The younger a patient is when undergoing knee replacement the more likely he or she is to have the artificial joint wear out and require replacement in 15-to-20 years—which will cause health care costs to skyrocket, according to the Agency for Healthcare Research and Quality.
To exacerbate cost considerations, about 20% to 25% of patients do not benefit from the surgery, claims Dr. Richard Harris, assistant professor at University of Michigan's department of anesthesiology. In fact, he says many end up with more pain.
Scientific studies to predict which patients are good arthroplasty candidates are underway which could lead to cost decreases, according to Harris.
Surgery Not the Only Option
Roth says the conservative approach gives recreationally active, motivated people who don't want to slow down, the greatest benefit with the least invasiveness.
Regis Scafe, the 62-year-old head football coach at John Carroll University, says the knee problems he's had since the 1980s caught up with him in the last three years.
"My knees are literally bone-on-bone," Scafe says. "Despite a high pain threshold, I couldn't stand up straight at times and I was limping everywhere."  But his job demands that he stay active, standing for up to three hours during practices and games. Upon recommendation from a Cleveland Clinic physician, he donned an OA Nano brace.  "It's lighter than a soda can," he says, "and I can adjust the pressure on my knee—a real benefit on bad days."
Right now, says Schafe, "I'm not even thinking surgery."
Alternate therapies like acupuncture can also complement traditional care to ease OA pain. "The data from recent clinical trials is incredible," says Harris. "Acupuncture is safe with few, if any, side effects, and the analgesic effect lasts about a year."
Here are expert tips for knee pain suffers to stand up to pain:
Accept your pain. Regard pain as a signal for positive action, not an ordeal to be avoided.
Cover your bases. Have your doctor complete an initial work up starting with X-rays to inform therapy.
Respect your own chronological timeline. The timetable for successful response to therapy varies from patient to patient.
Stay active. The health of your knees depends on movement to keep joint tissue flexible, lubricated and replenished with nutrients that help healing. Plus, if surgery is ultimately required, rehab will be easier if you start strengthening muscles beforehand.
Avoid adverse effects.  Check with your doctor or visit the Arthritis Foundation website before including over-the-counter medications or natural supplements into your treatment regimen.
Apply ice. Ice is the cheapest and safest treatment option for people suffering with arthritis, says Roth. Apply ice to painful area, especially before bedtime when inflammatory conditions worsen, potentially causing sleep interruption.