How to Spot Air Conditioner Issues Before a Meltdown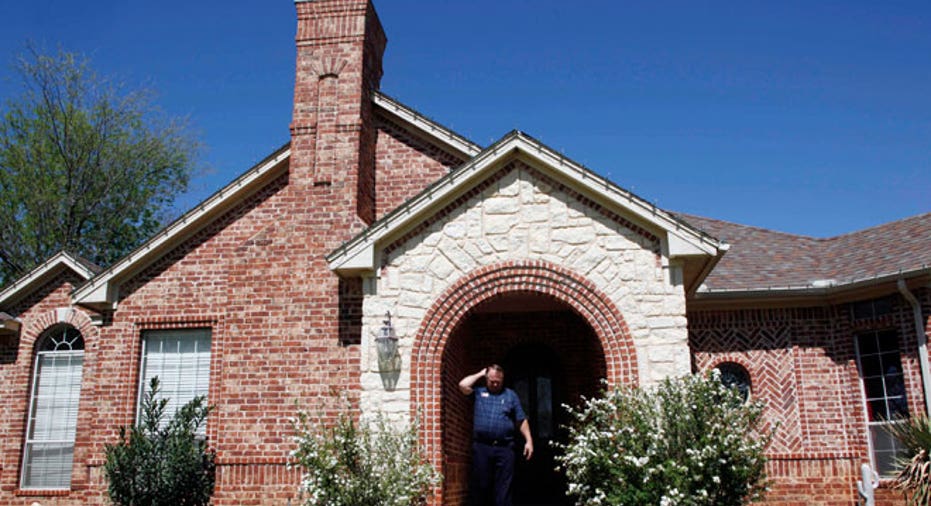 It never seems to fail: You're in the middle of a summer heat wave, your air conditioner conks out and every repair person in a 50 mile radius is booked solid. Don't let this happen to you! A/C experts actually say a lot of expensive emergency repair calls are the result of something a lot more predictable than hot weather--poor maintenance. Experts say the longer your air conditioner goes without a good look under the hood, it loses about five percent of its overall efficiency.
Consumer review organization Angie's List surveyed A/C specialists for their tips on how to spot potential problems before a meltdown occurs. If your air conditioner is not cooling your home as effectively as it should, or if the humidity seems to be increasing, you may want to set up a service call. Angie Hicks, the founder of Angie's List, says look at it like a tune-up. "For a typical tune-up on your air conditioner it's probably going to cost around $70 and $100. But also keep in mind, many companies do offer maintenance plans that might offer it at a little lower price by signing up for a whole year."
Related: 8 Ways to Save on Your Air Conditioning
What's Usually Included in an A/C Tune-Up:
An inspection of the safety controls.
A check of the refrigerant levels to ensure there are no Freon leaks.
Compressor and electrical components are cleaned and checked for proper operation and life expectancy.
Filters are checked and changed, if necessary.
The outdoor coil is cleaned.
A check of the temperature and the air flow.
Thermostats are calibrated.
Who you gonna call? Shopping around to find service and repair technicians can be stressful. Are you going to get ripped off? Will they even show up? One easy rule of thumb to remember when you want to check out a company: Take one minute and Google its name. Then enter the business' name with the word "complaint." You'd be surprised what you'll find! Hicks also has some insider secrets on choosing the right A/C professional.
Choosing an A/C Professional
Check that they are properly licensed and insured.
Some companies hire maintenance technicians to do their tune-ups as an entry level position. Make sure they have certification that shows they have met the minimum standards for knowledge of their trade.
A typical service call should range between $70 and $100. Be wary of companies that offer significantly lower prices. Emergency or weekend repair calls often carry extra fees of $50-$150 above the time and materials needed for repair.
Get multiple estimates, even in an emergency situation.
There are also some things YOU can, and should do on your own to make sure your air conditioner runs efficiently.
Related: Summer Home Projects that Save $
Making Sure Your Air Conditioner Runs Efficiently
Keep the filter clean: Clean and replace the air conditioner filter frequently (check the filter once a month). This is especially important during the summer when dust and allergens circulate. If the filter becomes clogged, your system will have to work harder to supply the same amount of cool air. Check with your provider on the right type of filters to use with your system.
Made in the shade: Air conditioners with proper shading can be more efficient. Air in a shaded space is cooler than the surrounding air, meaning the A/C will have an easier time cooling the air, but keep plants, shrubs, and other landscaping about two to four feet away from your outdoor unit to ensure adequate airflow.
Dial for dollars: Remember that each degree you dial below 78 increases your energy consumption by about 8 percent. If your monthly electric bill is about $100, you'll save $8 a month with EACH degree you can stand above 78.
Set and go: If it's hard to remember to tweak your thermostat before you leave for work, consider investing in a programmable thermostat or a timer for your window unit.
Time to replace? If your unit is more than 10 years old and you have substantial repair costs, it's probably time to consider a replacing your unit with a new, energy-efficient model. When replacing your A/C, look for a properly sized unit. If you install a unit that is too large, it will cycle on and off – reducing the efficiency of the system.
Read More from GalTime.com:
Magic Kingdom, Making Wallet: Save Money at Theme Parks 
How to Clean, Seal and Repair Your Deck 
5 Common Mistakes that Could Cost You Your Home