How to Solve Credit Card Problems Through Twitter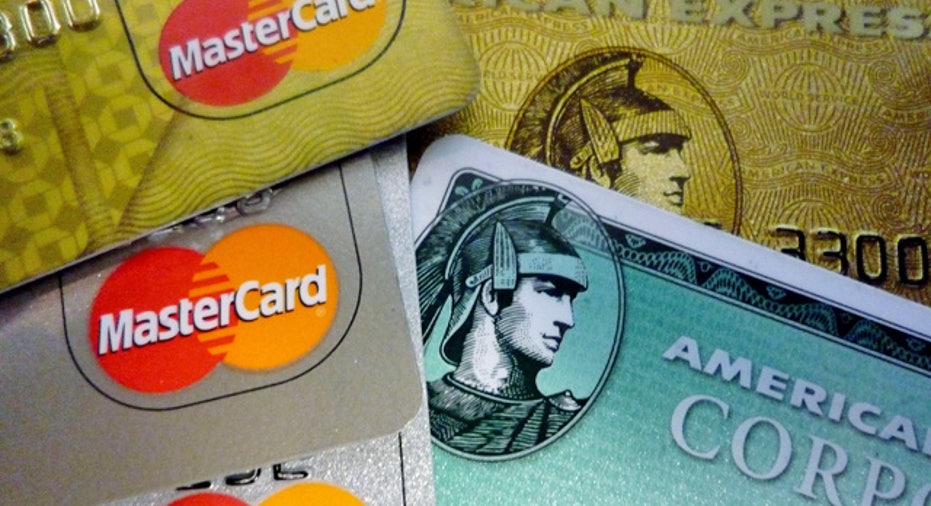 Why wait on endless hold to dispute a credit card fee over the phone when can post your complaint on Twitter and often resolve the problem more quickly and with fewer hassles?
Most major banks in the United States, including Wells Fargo, Bank of America and Citi, have launched customer support accounts on Twitter -- the popular website where people communicate in messages of 140 characters or fewer.
Short though they are, the messages can still be helpful. "Customer service is one of the most logical and valuable uses of Twitter," says Christophe Langlois, who tracks the social media use of financial institutions on Visible-Banking.com. Banks and credit card companies use Twitter, he says, to "change brand perception and reduce the volume of inbound calls to their customer care centers."
Both goals are good for consumers. We all want to reduce those calls, and a corporation concerned about brand perception is motivated to resolve problems faster when they're aired on a public platform. If you're unhappy and make that known on Twitter, it can hurt the company. Likewise, if the company resolves the problem to your satisfaction and you make that known on Twitter, that's instant positive publicity for them. This gives consumers power they didn't have before.
A typical interactionCredit card talk is all over Twitter. Many of those tweets -- which posts on Twitter are called -- are from disgruntled cardholders. "When I owe Bank of America money, they can't answer my phone call quick enough," a university research administrator posted on Twitter in November. "When they owe me a few $100, it's 35 minutes on hold so far."
It didn't take long for Bank of America's Twitter team -- which uses the username @BofA_Help -- to find that one. An hour later, @BofA_Help tweeted a response: "I apologize for the experience. If you want someone to call to discuss, send DM with name, ZIP, contact #, accnt type. Thanks." (The tweet was initialed, common protocol with Twitter customer support.)
"After 1 hour on hold and 3 department transfers and 2 minutes of conversation, yes," the customer tweeted back. Next time, this man will likely skip the phone call and go directly to Twitter. It takes about 30 seconds to post a 140-character complaint and responses often come within an hour or two.
"For people active on Twitter, it's almost like instant messaging," says Keri Buster, vice president of corporate communications for American Express, which added dedicated customer service to their Twitter accounts in November 2009 and now has more than 50,000 Twitter followers, more than any other financial institution. "During a servicing interaction via Twitter, if a customer needs more detailed follow-up through a secure channel, that same customer care professional will stay with them through resolution, without transferring him or her to anyone else."
Most issuers have joined inLike most major financial institutions, MasterCard has channels on Twitter and Facebook and teams in place to step in fast when a potentially damaging complaint surfaces. "We've had to expand and monitor all these channels to make sure we appropriately engage when issues arise," says Jim Issokson, senior business leader at MasterCard, responsible for brand reputation.
"There are plenty of examples of companies that have done this badly," he adds. All it takes is a click of the mouse to retweet a complaint. It takes minutes for a tweet to circle the globe, be picked up by bloggers and newswires and potentially cost companies millions in damage control.
For example, in early November, Qantas grounded its entire fleet of Airbuses after a plane lost part of an engine and had to land in Singapore minutes after takeoff. Alarmed passengers tweeted from the airport, triggering a social media firestorm. "While Airbus did respond, they were slow and didn't monitor the conversations," says Issokson. "It's incumbent on large global brands to engage in these conversations immediately. You ignore them at your own risk. If we see an issue arise online from a consumer, we work to solve that problem, whether directly or with our partners."
However, this form of communication is so new -- and the amount of spam and random chatter so large -- that legitimate inquiries sometimes go unheard. In November, Jennifer Laraway tweeted: "After a decade w/@MasterCard, I'm shopping for a new credit card w/a killer travel reward pts prog. Any suggestions? #visa #amex." Even with all those tags, she received no response.
"Trying to redeem my points was such a hassle that I put the request out for other options," Laraway said in an interview. "It's not a huge deal to me, but it would make all the difference if they reached out. Humanizes the corporate giants, you know?"
Tips for effective tweetingLanglois says banks and credit card companies are slowly learning to use Twitter effectively, but missed opportunities such as this are still fairly typical. If your first tweet misses the mark, try again.
A few tips for getting problems resolved quickly on Twitter:
Stay on point: "Even though a Twitter post is 140 characters, you can still be heard," says Keri Buster of American Express. "Be concise and to the point."
Tag appropriately: Search related Twitter accounts before posting. Want to dispute a charge on your Bank of America American Express card? Adding @AskAmEx and @BofA_Help will get your complaint spotted faster and channeled appropriately.
Monitor responses: "If you would like an issue resolved quickly, be sure to check Twitter often," says Buster. "For some people, it can be like instant messaging." Twitter monitoring applications such as HootSuite or TweetDeck can make this easier.
Don't be surprised if you're asked to take it offline: A standard response from Twitter-based customer support is a request for you to "follow" a specific account (AskAmex, etc.) to enable direct messaging (DM). "Please don't be frustrated if we ask to take you to DM," says Buster. "It's intended to secure the privacy of your information."
Don't overshare: "A key tip for consumers is to be mindful that Twitter is not a secure channel," says Pam Girardo, spokesman for Capital One, which introduced a Twitter service handle in July. "We remind consumers not to post sensitive personal or financial information such as Social Security number, account numbers, etc."
More from CreditCards.com: