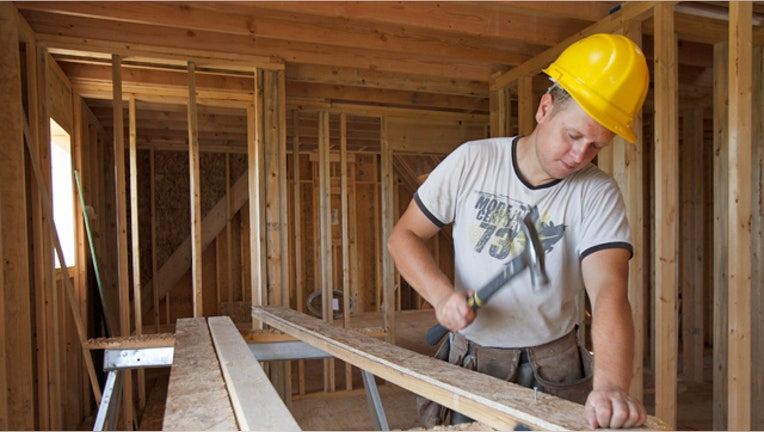 Natural disaster victims tend to want to start rebuilding their home as soon as possible, but they need to be wary of unscrupulous contractors and price gouging.
Although most people are genuinely looking to offer genuine assistance, disasters also tend to attract scammers looking to pretty on vulnerable homeowners by overcharging for repairs and projects.
To prevent becoming a victim of price gouging, experts say the first line of defense is to fight the urge to barrel full steam ahead and instead adopt a slow and steady approach. "Even though you're stressed and want to repair your storm damage right way, the best thing you can do is take a deep breath and be patient," says Angie's List founder Angie Hicks. "The best contractors in town are going to be busy, but they're worth the wait and they'll likely prioritize jobs to get to the worst damage first."
Knowledge is also key to avoid getting ripped off. You need to know exactly what was damaged and the general cost to make the repairs to protect from dishonest contractors trying to take advantage of a bad situation. Experts advise getting an assessment from your insurer's adjuster as well as hiring your own inspector to review the home so you know exactly what needs to be repaired when you start getting estimates. Keep in mind that prices may be higher than in normal circumstances simply because of supply and demand, says Michael Corbett, Trulia's real estate expert and author.
"When you have 10,000 houses that need repairs and you have three contractors, there's going to be some price inflation," says Corbett. "There's nothing you can do other than pay what you need to pay to get the work done." With that said, if the price is triple or excessively higher than projected, that should serve as a red flag.
According to real estate expert Brendon DeSimone, it's hard to stop or prevent price gouging, but getting a referral could limit your chances of being taken for a ride.  "Get a referral. Don't ever respond to an advertisement. A good trades person doesn't advertise or cold call," he says.
If you can't get a referral from a friend, co-worker or neighbor, DeSimone says to ask a local real estate agent. "A good local agent knows everyone."
Corbett also suggests checking with your insurance company for a recommended contractor. There are also plenty of online sites offering reviews, referrals and contact information.   Although it may seem time consuming and in some case downright impossible, experts suggest getting at least three estimates before committing to a contractor.  "Doing that will help you get a firm idea of what the cost should be and will clearly show if you have a bid that's higher, or even much lower, than it should be," said Hicks.  Check with neighbors getting similar work done to make sure your contractor's price is in the same ball park. You can even check estimates against your insurer to confirm it's a fair price.
Once you are presented with the estimates, make sure to vet the contractors by verifying they are in good standing with the Better Business Bureau, hold a current licensed, are insured and bonded and have workers compensation insurance, says Corbett. It's also a good idea to ask for references and to actually check them.
Hicks advises getting a written contract that includes a clear description of the work being done, the cost,  anticipated start and completion dates, the materials being used, a payment plan that ties payments to progress and a termination clause to cover the steps to end the contract should its terms be violated before starting any project.
"Many states have laws giving consumers a grace period of at least a few days during which they can terminate contracts after they're signed," says Hicks. "Check your protection and responsibilities with your state Attorney General's consumer protection division."