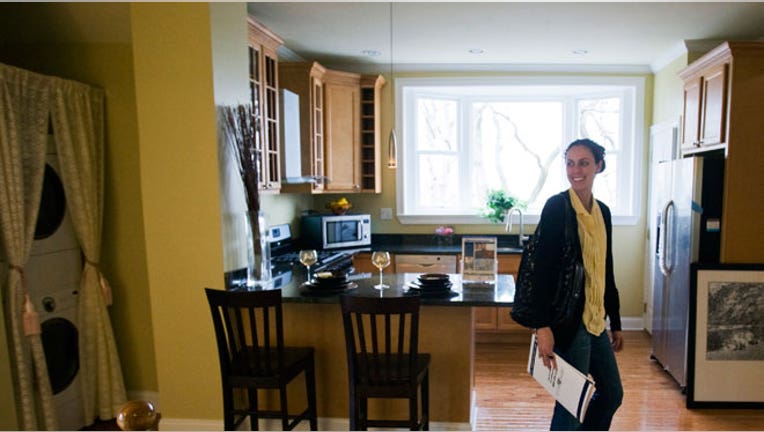 Spring might be thought of as the tradition season to list a home, but it turns out winter can also be good to sellers.
According to real estate firm Redfin, homes listed in the winter are 10.1% more likely to sell than homes that hit the market during the rest of the year. What's more, homes listed during the final months of the year tend to sell for more money than houses sold during the other three seasons. And they sell four days faster.
"If you look at this past summer, there were so many buyers looking," says Shawn Flynn, a seller's agent with Redfin in Boston. "Those buyers are still looking this winter."
Tight inventory along with still low mortgage rates led to some markets experiencing bidding wars and many buyers left without a home. As a result, experts expect more buyers to be looking this winter.
While there might be more serious buyers than normal this winter, sellers will still need to prepare their homes. The cold weather is more likely to expose any potential problems with the home, like drafty windows or heating issues.
"You always try to push for homeowners to stage and present their house in the best light and that still holds true in the winter," says Mike Litzner, broker/owner of Century 21 American Homes. "If you have snow, that means making sure the driveway and walk ways are shoveled. You don't want to risk having people falling or not gaining proper access to your home."
While it may not be possible to make the outside of your home look nice with flowers and greenery, you can boost curb appeal by making sure the leaves are raked, the snow is shoveled and the shrubs are trimmed.
You also want to give potential buyers access to the back yard and the deck so make sure there is a clear pathway to both. On the plus side, Litzner says selling your home during the winter gives you an opportunity to showcase certain attractive attributes like a fireplace.
Setting the right asking price is crucial in the winter. If you set the price too high and the home is still sitting come spring when there will be a flood of inventory, you might be forced to reduce the price.
Real estate experts also say it's critical that you make the home appear warm and cozy--even if it's frigid outside. "You want to make sure you leave the heat running and it's a nice, warm temperature," says Flynn. "You don't want somebody coming in the home and the first thing they realize is its cold."
If you are aiming to sell your house during the holidays, one of the worst things you can do is go overboard on the decorations. Limit your decoration and keep everything tasteful, recommend the experts. In fact, it might be best to skip the decorations all together to avoid turning off any potential buyers.
It's also important to take current events into account when picking open house dates. Depending on where you live, winter sellers will not only have to contend with bad weather but also sporting events.  "Around here you don't want to schedule an open house if it's a New England Patriot's game," says Flynn. "It seems small, but you definitely want to keep an eye on sports schedules."