How to Safely Make Money on Short-Term Rentals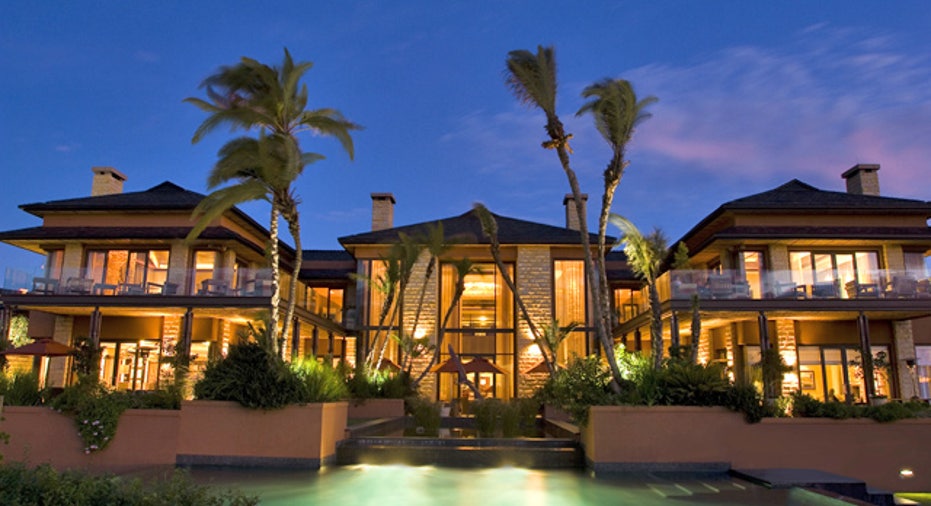 Mikey Rox bought his New York City, two-bedroom condo thinking family and friends would keep his new guest room occupied. When they didn't visit, Rox turned it into a money-making venture.
Rox added a mini-fridge, coffeemaker, DVD player and TV, and listed the room on Craigslist as a short-term rental for tourists. The room was booked immediately. Six months later, AirBnB.com, a short-term rental marketplace for homeowners, asked Rox to list the property on its site and sent professional photographers to shoot it. Now Rox's guest room is consistently occupied for about $88 per night. Most months the room brings in enough money to cover the apartments mortgage.
The pros outweigh the cons. It's an easy way to make extra money especially if you're unemployed, says Rox, who works from home as a creative professional. An empty bedroom when people need a place to stay is losing money.
Microsublets and short-term rentals for vacant primary, vacation and second homes are on the rise since the start of the recession. Renting out unused homes and rooms offer homeowners opportunities to supplement their incomes and rent homes they can't sell. Renting a property for a short term yields higher rates than a long-term lease in the rental market, according to Kelly Hayes-Raitt, who rents out her primary and guest homes to vacationers from two nights to a month.
According to vacation rental website HomeAway, about 21% of its customers listed a property in 2009 after a recent job loss, the inability to sell a home or foreclosure risk. It makes sense: 48% of customers with financed properties can cover 75% of their mortgage by renting it short-term--double the amount from one year ago, according to the company, which saw property listings grew 22% to 527,535 worldwide from 2009 to 2010.
People are more money conscious and they want a bigger return on investment, explains Alexis de Belloy, vice president of HomeAway.
Sites like HomeAway.com, VacationRentals.com, VRBO.com, and Craigslist.com have been around a while, but new online ventures such as AirBnB.com and Roomorama.com are also making it possible for homeowners to rent primary space they already pay for and live in. In return, vacationers get cheaper rates than what many hotels offer with access to kitchens and washing machines. AirBnB, which started in 2007, booked half its two million bookings in  the last six months.
But that doesn't mean all homeowners should jump on the rent-out-a-room bandwagon. Shorter lease terms means more time cleaning, vetting tenants and maintaining the property. It also means dealing with demanding and different personalities in your personal space, even if they are gone for most of the day.
There are risks to the homeowner that may or may not be worthwhile, says Manhattan business and real estate attorney Craig Delsack, especially in densely populated cities with stricter codes when it comes to renting out space.
Experts offer the following tips when deciding to rent your place short term:
Make sure it's legal. Rental and property laws vary in cities and states, so make sure you're not in violation. For example, many areas in the Napa and Sonoma valleys prohibit leasing for less than one month.
Several cities have used ads on websites such as VRBO to catch people doing vacation rentals for less than one month and there have been fines, says Curtis Van Carter with Coldwell Banker Brokers of the Valley.
Check with the powers that be and your neighbors. If you own a cooperative or are renting your space, your contract many prohibit subletting, so check with your landlord or board of directors about accepting visitors.
If it's permissible or you own the home, check with your neighbors to make sure transient guests won't cause bad blood, Delsack advises.
Evaluate your liability. Legal liabilities for the homeowner are pretty great because they don't own it as a business or LLC,' Delsack says. Do you have enough property insurance or casualty insurance? [Renters] could sue the homeowner. It's kinda risky business. You're playing with fire.
Theres also the possibility of lost, stolen or damaged property. The experts advise collecting a security deposit for every tenant and to list the space on sites with insurance policies. HomeAway offers a $59 policy for up to $5,000 in damages, and the fee is charged to the traveler. AirBnB.com instituted a free $50,000 insurance policy for homeowners after a renter trashed the home of an AirBnB host this summer.
Don't count on rental income when buying a property. According to data from the National Association of Realtors, 7 out of 10 second home buyers who purchased a home in 2010 said rental income influenced their decision to buy a property. But bookings aren't guaranteed. Don't change your life for this opportunity if you can't afford the rent on your own, Rox says.
Talk to other owners. Some rental sites have community pages and forums to allow owners to talk through issues. Don't hesitate to contact other owners in your region to share information about cleaning vendors and tenant experiences.
Do a cost-benefit analysis. Rox says he spends on average 10 hours a week doing activities related to booking his guest room. For Hayes-Raitt, renting out her space is a full-time job because she manages multiple properties.
It can be time consuming and occasionally frustrating dealing with rude or demanding people, adds Hayes-Raitt. By now, I've learned how to screen out those potentially vexing guests.
There's a little bit of trial and error, Rox adds. You cant be a weirdo and do this.
Vet your guests. List on sites that allow you to get in touch with the tenant directly, de Belloy warns.  Creating that dialogue is really the top recommendation.
Hayes-Raitt agrees that is the best way to secure a security deposit and execute a booking contract: I refuse to use sites that cloak the names and contact info of potential guests, she says. For sites that don't, Google potential guests or use online screening services such as E-Renter.com and YourCheckCredit.com.
Trust your gut. You don't have to rent to anybody, de Belloy says.