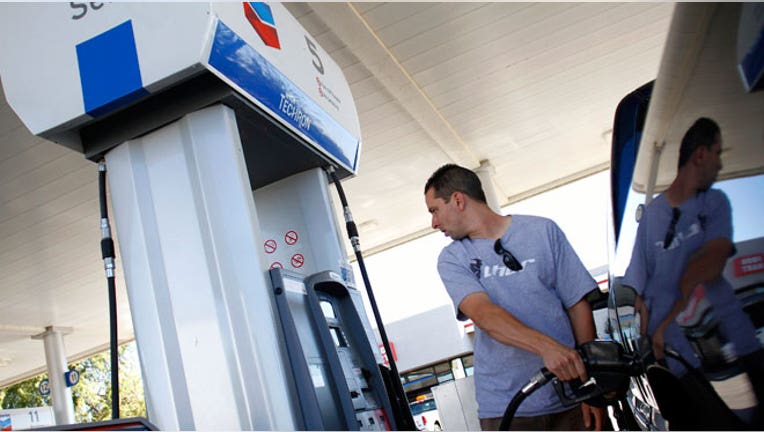 Gas prices are still sitting at record highs with the national average of $3.81 for a gallon of regular gas- just a short spike away from 2008's record of $4.11. With the election year standoff and the wavering economic recovery, it's hard to foresee gas prices falling and consumers will continue to feel the pinch every time they pull up to the pump.
Sure, there are lots of ways to save money on gas, but most of them aren't practical or realistic for many drivers. Buy a smaller, fuel-efficient car?  Most people have a good reason for driving the type of vehicle they do, and your average SUV driver isn't going to run out to trade in their car just because gas prices are high. Cut down on mileage? When you've got to drive to work, drive your kids to school and soccer practice, and drive to the grocery store, this advice isn't very helpful.
Like it or not, many people are stuck driving the same number of miles in the same car, and even if their car is perfectly tuned up, with balanced tires and clean air filters, $100 oil will still drain their wallets.
Using a credit card that offers gas savings can provide some relief at the pump. But with so many of them out there, and each one using a different system to save – cash back, reward points, a percentage off depending on the number of gallons bought – it can be confusing for drivers to figure out which card will put the most money back in their pockets. Here are a couple of different options and an overview of how the savings stack up.
Option No.1: Gas-Branded Credit Cards
Credit cards like the Shell Drive for Five Card provide savings only on one brand of gas, which might be perfect for a person who always fills up at the same station, day after day.
With the Shell Drive for Five Card, drivers get 5 cents off per gallon after buying a minimum of 45 gallons a month. For a person who puts a lot of miles on their card and maybe drives a gas-guzzler, the savings will add up a lot faster than for someone who drives a fuel-efficient car or doesn't drive that much. A driver who gets 20 miles to the gallon and drives 1500 miles a month burns through 75 gallons of gas in a month. Five cents off per gallon adds up to $3.75 a month, or $45 a year.
Option No.2: Cash-Back Credit Cards
This type of credit card offers savings across the board, not just on gas, and can offer users substantial benefits if used and tracked efficiently.
A card like the Discover Open Road gives cash back on every purchase, with an extra incentive for gas purchases. These cardholders will get 2% back on their first $250 in gas and dining purchases each billing period. With gas near $4 a gallon, the typical driver who uses 75 gallons of gas each month will easily spend $250 on gas each month—and will get $5 back a month, or $60 a year with this card.
The advantage this card offers is that the gas can be bought anywhere – any brand, any station. Also, since this is a general cash-back card, all other purchases earn cash back too – 1% on all purchases, with no maximum limit.
Option No.3: Fill Up on Savings
One important thing to remember: No matter the type of credit card, if the balance isn't paid in full each month, interest charges may eat up any cash back earned.
Gas-branded credit cards tend to have very high APRs (the Shell card has an APR of 24.99%, typical of this kind of card), while regular cash back cards often have lower APRs, and zero-interest introductory periods. Either way, drivers should make sure they know how much interest they are paying to make sure their savings aren't siphoned away.
Michael Germanovsky is a personal finance expert with in-depth knowledge of credit cards, charge cards, and pre-paid cards. His tenure as a personal finance expert began at the Novoye Russkoye Slovo, a partner of the New York Times International Weekly. In 2011, Germanovsky created the Student Credit Card Education Initiative and sounded awareness of high interest rates. At large, Michael is editor-in-chief at Credit-Land.com.