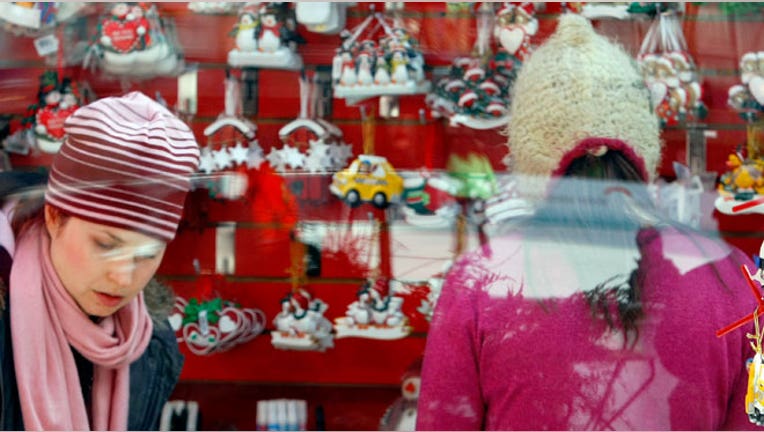 Tis' the season…to rack up holiday debt.
The holidays often mean shopping marathons for gifts, party outfits, food and decorations that rack up credit card debt. But instead of entering 2013 with massive debt, consider making some extra cash during the final months of this years to cover the holiday cheer. If you don't have time to take on a seasonal job, there are numerous unique ways to make extra money without burning up all your free time.
"The National Retail Federation estimates the average consumer will spend nearly $750 on holiday-related purchases. This number doesn't factor in the cost of holiday travel or the time away from your day job to connect with family and friends," says Andrea Woroch, a consumer and money saving expert for Kinoli. "Making extra money is the best way to combat this significant seasonal expense."
Get a Seasonal Gig
If you have the time and experience, a seasonal job is the quickest and best way to increase your budget quickly, says Woroch, who suggests seeking out retailers, restaurants and call centers for open seasonal positions.
To ensure all your earned money goes for paying holiday expenditures is to have your paycheck deposit into a separate account used just for holiday expenditures, she says.
Sell Unwanted Stuff
Scour your home for unwanted goods, outgrown clothes and extra knick knacks that are in good shape and sell them online to pad your holiday shopping fund.
According to Tracey DiNunzio, chief executive and founder of Tradesy.com, a marketplace where people can buy and sell clothes, on average people only wear 20% of the wardrobe while the other 80% just collects dust. Now is a good time to get started selling your clothes, she says. "Demand goes up around the holidays."
If you don't have unwanted clothes, but have a nice apartment or house with extra space consider renting it out for parties and events, or to a renter. There are many websites including Eventup.com and AirBNB that allows people to list space for rent. According to DiNunzio, she made $28,000 in a year renting out her living room for dinner parties and photo shoots tht not only covered her rent but funded Tradesy.com.
Run Other People's Errands
Whether it's walking dogs or picking up dry cleaning, you can get paid for doing other people's chores. Woroch pointed to TaskRabbit.com, an online service that pays people to do other people's chores.
Some of the popular tasks on TaskRabbit.com this month include house cleaning, assembling Ikea furniture and pet sitting. If you love pets, particularly dogs, and don't mind having house guests then you can sign up at DogVacay.com to pet sit in your home. According to the company, host set their own rates, but on average earn $25 to $30 per night.
Become a Consultant
For full-time workers, the money doesn't have to stop once you leave the office.
"Whether you design websites or crunch numbers, your skills can make you money beyond 9:00-5:00," says Woroch. You can find freelance work on a handful of websites including Elance, ODesk and Freelancer that connect job seekers with people looking for talent, "making it easy to browse for your next paycheck," she says.
Change Your Lifestyle
The easiest ways to earn some extra cash is to make your current lifestyle more frugal. Whether your guilty of getting cash from an out-of-network ATM that charges fees or you forget to pay bills and get hit with late fees, sometimes little changes can save big money.
By reigning in the spending on the little things, you can use the savings for holiday purchases, says Woroch.