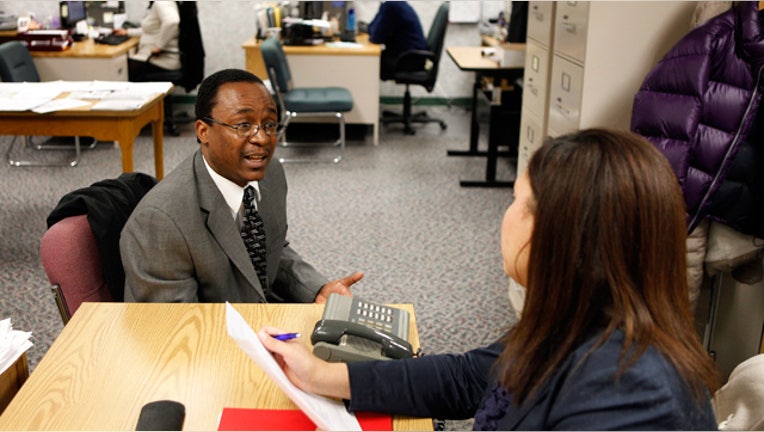 Online reviews and random feedback are always appreciated, but you can get input from your customers in a more reliable and systematic way.
Getting regular feedback from your customers is important. It gives you a chance to correct problems before they do further harm, or improve what you're already doing well. But it's not always easy to get it.
Akraya Inc. is an IT staffing firm in Sunnyvale, California, that caters to the likes of IBM, Cisco, Facebook and other big-name companies. Its success depends on being able to deliver the right "consultant," or temporary worker, for the job. To get a better read on what its clients are looking for in a consultant, the company used to ask them to fill out customer surveys. Unfortunately, many wouldn't or couldn't make time to complete them.
"We felt the need to get creative," recalls Eszter Szikora, Akraya's marketing communications manager.
Find creative, engaging approaches
Two years ago, Akraya converted its bland customer survey form into a "Consultant of the Quarter" award campaign. Four times each year, the company asks the managers who hire its consultants to nominate those they feel went above and beyond their expected job duties, and to describe why they impressed them so much.
"The application form is practically a reformatted version of our customer survey, but now it becomes a tool for the manager to reward someone on their team," Szikora says. "We found that by simply packaging our request in a more creative, interactive manner, our clients were much more excited about providing the feedback we wanted."
To boost participation, Akraya gives each winning consultant and the manager who nominates him or her a "Management-Consultant Team of the Quarter" award that includes a trophy, an Amazon.com gift card and a catered lunch at Akraya.
Szikora says the award program has helped the company build stronger relationships with its clients and its consultants. "We fill positions faster because we have a better understanding of which candidates will please each individual manager," she says. "It's played a role in our growth."
Get more out of traditional methods
Akraya's approach meets the first and most important criterion for any customer feedback program: It generates responses. And it does so on a regular basis, which isn't always true of other methodologies, like sending out questionnaires by email or snail mail, conducting focus groups, offering on-premise or online comment boxes, tracking customer comments on websites like Facebook and Epinions.com, and even making follow-up phone calls to customers.
Not that those methodologies can't work.
"The best method for receiving helpful feedback from my customers has always been, and always will be, calling them on the phone a few days after their order has been received," says Brina Bujkovsky, CEO and owner of The Younique Boutique, a San Marcos, California-based ecommerce company that sells personalized gifts for special occasions.
Bujkovsky says customers are usually surprised by the personal nature of the inquiry and often spend a substantial amount of time evaluating their experience with the company, its staff and its products. Over the years, she says, their insights have been instrumental in helping her company identify and correct weak links in its ordering processes, packaging procedures and email communications.
To get usable feedback from your customers, solicit it regularly, in a format that your customers will utilize. And keep in mind these additional tips:
Decide what you really want to know. "Too many surveys are looking for endorsements, not critiques," says professional speaker and sales trainer Chuck Reaves. He notes that when companies respond to constructive ideas with defensive or explanatory responses, most respondents shift into what he calls "happy talk" or simply go silent. "Really wanting to know what the customer is thinking requires humility, sincerity and curiosity," he says.
Target the right people. If you want to know the impact of your product or service on the customer's bottom line, go to the CEO or the CFO, not the purchasing agent. Conversely, if you want to know how your product or service is being used on the front lines, try querying a technician or entry-level employee.
Give your customer a reason to offer input. Just as salespeople must determine why it's in a customer's best interest to buy from them, companies seeking feedback must determine why it's in their customers' best interest to offer it. Akraya recognized, for example, that its clients would respond to an opportunity to praise a member of their team — and maybe earn a free lunch.
Whatever reason you come up with, Reaves suggests sharing it with your customers early in the conversation, and being specific. You might say: "For Acme Widgets to reach ISO certification, you will need shorter lead times from vendors like us. If we could spend a few minutes together we can see how some of our capabilities could be utilized to serve you better."
Follow up. "Give the customer a summary or a detailed copy of your findings and ask for any corrections," Reaves suggests. Giving feedback demonstrates sincerity, invites further comment, and shows that you value and will act on the information provided.
Constructive customer feedback is too valuable to ignore. Find a systematic way to get it, and then use it. Your sales, and profits, will almost certainly improve.