How to Promote Your Brand on YouTube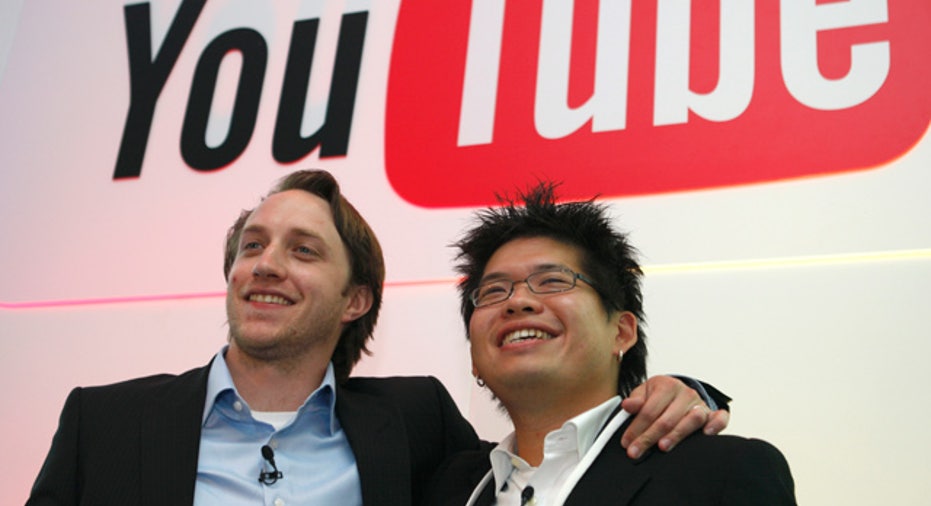 People spend hours each day on YouTube. Along with Facebook and Google, YouTube is one of the most frequently visited sites on the internet. YouTube reports that their site garners over four billion video views daily and attracts over 800 million unique users each month.  If you use this site correctly you can amass a large fan base. Once you generate interest in your brand, you can use YouTube to stay in contact with this audience and keep them informed of your company's future plans and products.
You don't need a viral hitSome of the most successful small businesses on YouTube have never had a viral hit. Baljeet Singh, group product manager at YouTube, stated, "While it may seem counter-intuitive, the reason for this goes back to the underlying principle of smart marketing–know your audience." You don't need to reach everyone. You need to reach the right people.
Singh cited an example: "When specialty toy shops began to close their doors, Rokenbok Toys started using YouTube to reach families online. Now half of all people that are introduced to Rokenbok first hear about it through YouTube." Their videos, though not viral, have helped their business to thrive.
Entertain the crowdAdvertisements for your YouTube channel can help you. Singh said, "TrueView video ads, for example, show at the top of the page when people type in a relevant search term. TrueView ads can also show as an in-stream pre-roll ad–meaning that they run before a viewer watches a video." But you also don't want your videos to simply be advertisements for your product. Create an entertaining collection of videos that people will watch for the video's intrinsic entertainment value. These should lightly infer that your brand is great, but don't make the point yourself. Show people that your brand is great. Don't tell them.
Educate the crowdAnother reason people turn to YouTube is to learn simple things. These can either be educational videos—such as a discussion of something historical or philosophical—or something instructional—such as a video on how to tie a tie or fix an appliance. If you make the educational/instructional videos relate to your brand or product, it won't appear as if you are trying too hard. Ceilume is a business that sells decorative ceiling tiles. Their video channel teaches customers about the differences in tiles. This video on how to fix a toilet  attracts customers for The Homeowner Series. This video on King Arthur attracts viewers to other programming from the Smithsonian Channel. If done well, the correlation will be seamless and you will attract more visitors.
Participate in the communitySince YouTube is an online community, you should ingratiate yourself in it as well as you can. Take the time to thank people who post flattering comments and maybe even check out their projects. Your potential audience will comprise of casual YouTube users who might only have an account to enjoy videos. But it will also include other people with similarly entrepreneurial goals. If you support them, they may support you.
Encourage user-generated contentIf you encourage your viewers to generate their own content, you enable them to feel a greater connection to your product. Their content might take your brand in a whole new direction that you never envisioned. GoPro, an HD camera company, for instance, has garnered over 100 million views on YouTube.
Suzanne Watson, Senior Vice President of Sales and Marketing for GoPro, explains, "GoPro's early content was strong in action sports like snowboarding, surfing and skateboarding. As consumers are using GoPro to capture and share all of their passions, our YouTube channel is home to content ranging from human flight to toy robots in space. This has expanded our viewership and fan base well beyond our action sports roots."
Direct visitors to your siteYou don't want your YouTube visitors to feel lost after watching your video. Give them direction. Let them know how to get to your official site by providing a link either in the video or in description box. Once again, you shouldn't force it on them because people tend to be put off by aggressive sales tactics. These can come across as false and suspicious. So don't overstate that you have an official website but make it clearly accessible if they want to see more.
Connect your brand with the audience's emotionsAs you know, people are already on YouTube searching for the content they already like. One way to reach them is to connect your product with the audience's interests. That way, you might show up in their searches.
Paul Eichen, the founder of Rokenbok, said "YouTube allows us to focus on folks who have an affinity for our kind of products. We find them watching videos of all sorts of machines like trains, bulldozers, monorails and trash trucks, and then guide them to our Rokenbok videos." Choose your keywords carefully, so you can forge a similar relationship.