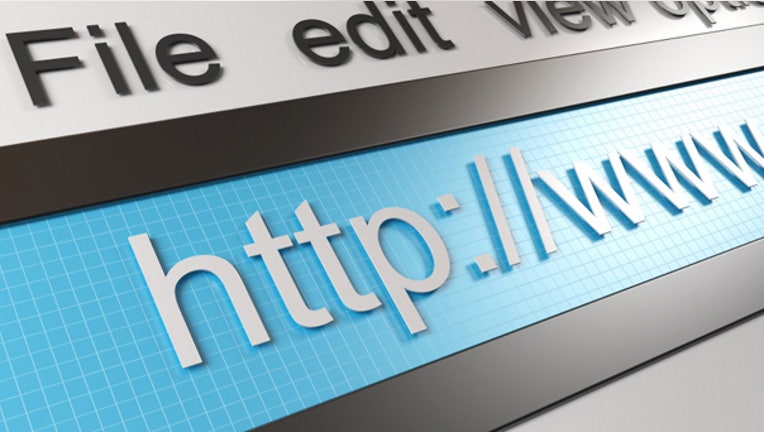 Each year, more small business owners opt to file their first trademarks directly to the United States Patent and Trademark Office without hiring an intellectual property attorney to prepare and monitor trademark registration applications.
The primary benefit of direct federal trademark filings is entrepreneurs can save money in legal fees. The downside of self-filings is the absence of an ongoing relationship with legal counsel who can apprise entrepreneurs of changing regulations and issues that can affect the value of their prized federal trademark registrations. The new XXX domain serving the adult entertainment industry is one of these high-alert issues.
Earlier this year, the Internet Corporation for Assigned Names and Numbers (ICANN) approved the .XXX top-level domain. The new .XXX top-level domain is expected to be big business for domain registrars and of course the entire adult entertainment industry.
But what about small businesses that have invested substantial company resources into developing their brands and trademarks into reputable company assets? Can any opportunistic third party simply poach established trademarks and market them as a new .XXX domain? The answer is yes, unless trademark owners act fast.
For a very limited period of time, the registry operator for the new .XXX top level domain is allowing federal trademark owners to apply to block .XXX registration of their marks.
Here's a short list of what trademark owners who are not represented by legal counsel need to know and do:
-Short application period. Federal trademark owners have to file to potentially block a domain registration between September 7, 2011, and October 28, 2011. This period is referred to as "Sunrise B."
-Best outcome. If a "your-trademark.XXX" block application is approved, the particular domain name will be unavailable for registration by .XXX trademark hijackers.
-Application requirements. Applicants must have a federal registered trademark or service mark or certain international registrations. The registration must have been issued prior to September 1, 2011. The following information is needed to complete an application: trademark name; country or region in which the mark is registered; current registration number; application date and registration date; product or service classes for which the mark is registered; and applicant's status as the owner, licensee, or assignee of the mark. In most cases, the reserved domain name must include the entire text of a textual registered trademark. Other rules apply for trademarks which involve special characters, spaces, etc.
-Fees. Trademark owners can file a .XXX block application at most domain registration companies such as GoDaddy, Network Solutions, and Moniker. Filing fees and terms vary at each domain agent so compare rates. Expect to pay at least $199 to file a domain block application. Trademark owners can file multiple applications using different combinations of hyphens and other characters to best match their registered trademark text. Each application will require separate one-time fee payment.
-Multiple classification blocks. It is possible for owners of same text marks in different U.S. product and service classifications to all file to block .XXX domain use. That's ok, but don't expect any partial reimbursement of fees.
-No guarantee of success. Just because a trademark owner files a .XXX block application doesn't mean that the trademark owner will prevail. Priority will be given to verified members of the adult entertainment industry who can prove ownership of a national trademark registration or another top level domain. Conflicts between applicants representing the adult entertainment industry and one or more Sunrise B trademark owners will be resolved by ICM Registry, the selected administrator of the .XXX domain.
-Big "Gotcha!" Trademarks and service marks that are registered on the United States "Supplemental Register" are not eligible for reservation under Sunrise B; only marks that are listed on the "Principal Register." Hate to say it, but this provision really works against new trademark owners in the greater small business community.
In general, trademark owners whose marks are initially listed on the PTO's Principal Register enjoy more rights than owners of marks that are listed on the PTO's Supplemental Register, including advantages to win infringement cases. So called "strong distinctive" marks are generally published on the Principal Register. Marks that consist of descriptive elements or family names are usually placed on the Supplemental Register.  Over time, marks can move up from the Supplemental Register to the Principal Register.
There are other specific rules associated with filing a .XXX block application. Visit www.icmregistry.com or www.about.xxx for more details. Of course, trademark owners can also consult legal counsel to develop strategies to maximize .XXX block coverage.
Like everything else in small business building, no one will watch over your valuable company assets better than you. Take action to protect your federal trademarks today!
Susan Schreter is a 20-year veteran of the venture finance community and a university educator in entrepreneurship.  Her work is dedicated to improving startup longevity and operating performance in rural, urban and suburban America.   She is the founder of www.takecommand.org, a community service organization that offers the largest centralized database of startup and small business funding sources in the U.S.   Follow Susan on Twitter @TakeCommand.