How to Prep Your Home for Sale in 30 Days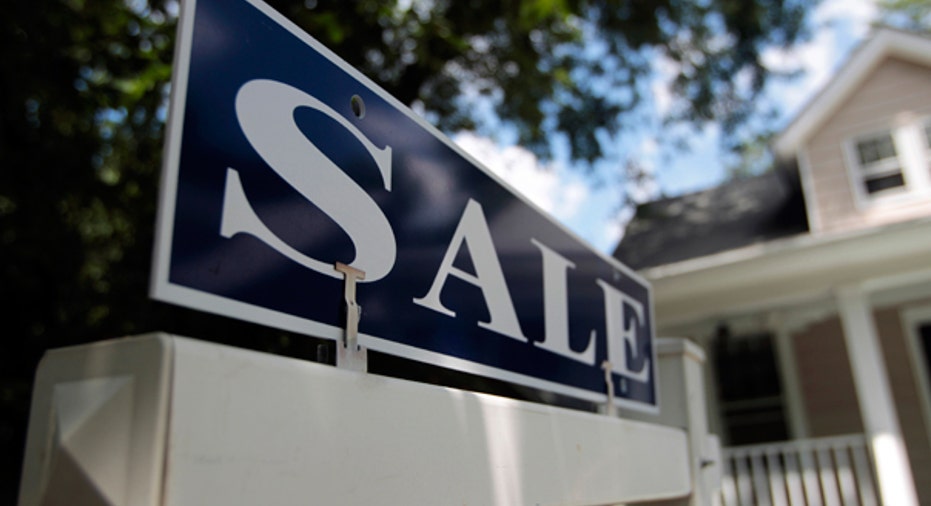 You've decided to sell your home. Now what?
Preparing your home to show to prospective buyers can be a lot of work. After all, the goal is to sell it for top dollar, and buyers have high expectations. Experts say most homeowners will be able to get their home in shape in 30 days, if they stay motivated and work hard.
"In 30 days, you want to focus on making your home as move in ready as possible, cosmetically and structurally," says Cara Ameer, broker associate and Realtor at Coldwell Banker Vanguard Realty based in Ponte Vedra Beach, Fla. "Take care of any needed areas of repair and deferred maintenance — start from the outside because if you can't get them in from the outside, they won't look at the inside."
Experts suggest looking online at other houses and attending open houses in your area to see how your home compares and identify what needs to be upgraded.
Agents can also give you recommendations on how you should prepare your home for sale. "It always helps to consult with a local real estate agent for your market so you know what to do to make your home competitive and command top dollar," says Ameer."
Bring in a friend, family member or expert to help identify necessary repairs and to help stage the interior to make the home more desirable to buyers. "Something very simple that can be easily fixed or made better can have a significant impact on how perspective buyers value your property," says Daren Blomquist, vice president at RealtyTrac.
Getting your home ready for sale can be a significant investment, and Ameer suggest striking a balance for what's appropriate in your marketplace. "The biggest mistake people make is underestimating the amount of money they need to spend, and they're surprised when they add up the cost of everything." This investment could be money well spent and command a 25% higher return.
To help you get ready for your home's sale in a month, experts provided the following tips:
Landscape and Freshen Up the Exterior
Your home's exterior is the basis for a seller's first impression, experts say. "Start working on the garden and the landscaping," advises Michael Corbett, Trulia's real estate expert. "You want your grass to be green and to plant some flowers."
Also make sure your home's entrance inviting. Remove any dead plants, trim overgrown bushes and trees, freshen up the ground cover, add flowers for a punch of color and consider adding new hardware to the front door, suggests Ameer. Pressure washing your home's exterior or adding a fresh coat of paint if it still looks worn and tired can also help increase curb appeal.
Repair and Maintain Your Home
Sometimes small home repairs like broken screens, tiles, or water stains on the ceiling get overlooked, but now's the time to address the issues. "Anything that's visible right now, get it taken care of immediately," says Corbett.
"Get your systems checked and maintained," he says Corbett. Don't forget to change filters, clean systems and check your home's ductwork.
Update Kitchens and Bathrooms
"You may not have enough time to renovate [your kitchen], but you may have time to install new countertops, paint cabinets, install new hardware on the cabinets, replace appliances, and redo the floor if you need to," says Kathleen Coumou, senior vice president at Christie's International Real Estate. Although a new owner may choose to renovate down the road, updating parts of the kitchen can bring significant return on investment.
One place to start, suggest Ameer, is to coordinate your appliances. "Update appliances and make sure they're all consistent, like all stainless steel. You don't want the black refrigerator, white stove and the dishwasher from 10 years ago." If other homes for sale in your area have granite countertops, you need to have granite too.
Ameer also suggests updating plumbing fixtures in your kitchen and bathrooms, and making sure any grout or caulking around tiles and countertops is clean.
Declutter, Clean and Stage Your Home
"When people come into a house, they look at the floors, ceilings and walls--first impressions are most important," says Coumou. Carpets should be cleaned and replaced if they're old and worn. Since hardwood floors can add value to a home, make sure they're polished and maintained.
To neutralize your home's décor, Coumou suggests painting. "Whites, tans, very light neutral earthy tones and light greys are appealing to the eye and make people more comfortable than reds and bright blues," she says. "Make it look warm with neutral colors, and make it look vibrant."
Don't forget to remove all family photos, trophies and collectables that are on display, as well as any other personal items and clutter. "Save it, store it, sell it or chuck it or give it away — you have to clean out your house," says Corbett.
Neatly stack books on shelves, and make sure shelves aren't overflowing. "You want to edit things out," says Corbett. Also, remove any religious or political items that may be on display.
When cleaning, don't forget about your windows. Bright, open rooms with a lot of light are today's trends, adds Coumou. Consider replacing heavy curtains with lighter sheers to make rooms brighter.
It also helps to arrange your furniture to make rooms appear larger. Depending on your budget, a professional stager could make suggestions to help position your home for sale, says Coumou. "You can bring them in for a consultation and use them for a few rooms."
Experts suggest making sure all your lights work and replacing outdated lamps and fans. "You don't want people turning on lights and they don't work," says Ameer.
Don't forget to clean the garage and paint the floor. "This helps convey that this space has been taken care of," Ameer adds.