How to Plan for Long-Term Health Care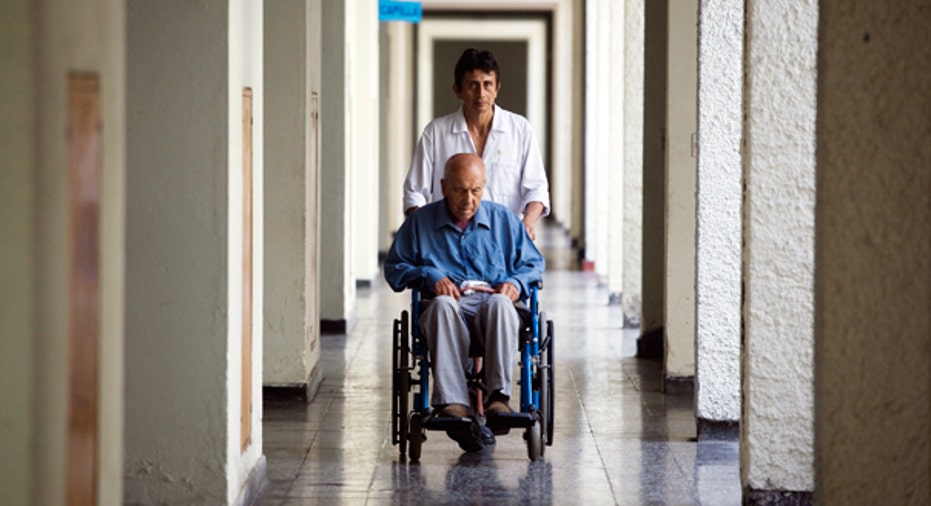 It's good news that Americans are living longer, but that doesn't mean we are doing it in perfect health. More people should be planning for long-term health care, but how they should financially prepare for coverage varies.
"The 85-plus year olds are more likely to have the greatest need for long-term care, but statistics also show a significant number of younger people need long- term care," says Marlene Stum, professor of family economics and gerontology at the University of Minnesota. "It's really never too early" to start thinking about long term care, she says.
Long-term care encompasses medical and non-medical care to people that have a chronic illness or medical disability. According to Medicare.gov, most long-term care is used to help people with daily living activities like getting dressed and bathing. It can be provided at the person's home or on site in a facility.
According to a study by the U.S. Department of Health and Human Services, people who reach age 65 will likely have a 40% chance of entering a nursing home, with about 10% of them staying for five years or more.
For many families battling paying a mortgage, saving for college and getting food on table, saving for long-term care falls low on the priority list.
"Those who have planned for their care are more likely to have the ability to choose the best care possible that can significantly impact their quality of life during those final years," says Tom Hebrank, founder of Advanced Planning solutions and a long-term care planning. "This planning can be done with insurance or by dedicating financial assets to long-term care expenses that are over and beyond what is typically planned for as retirement expenses."
Hebrank explains that planning for this care has historically been overlooked because it was less expensive, and consumers could rely on equity from their home. When it comes to long-term care planning, Stum says people typically think about three options: prevention, insurance and saving on their own.
Prevention. Some consumers strive to stay active and healthy in an attempt to reduce the chances of needing long-term care as they age. While this is a good idea, remember there are no guarantees of staying healthy and uninjured.
Long-term care insurance. Buying this coverage can over peace of mind, but can also be left unused. According to the American Association for Long-Term Care Insurance, a 57 year old who buys $165,000 worth  of coverage today will see the coverage grow to $355,000 at age 82 and pays $1,700 year. A couple will pay $2,280 a year for equal coverage for each person.
The cost to purchase long-term care insurance increases as you get older as the likelihood of you needing it also jumps. There's even a risk that if you wait too long, you won't qualify at all.
"While everybody is different, in general, at age 50 you should be seriously looking at long-term care insurance," says Hebrank. He says waiting past this age can put you in a more expensive risk class or may even make you uninsurable.
Pay Out of Pocket. The final option is to pay for any care on your own, but this only works for people that have the financial means to save for retirement and put money away for long term care.
If you decide to save on your own, Hebrank advises your first step be evaluating how much of the risk you want to cover. For instance, is it enough to save for the 75thpercentile risk or would you feel more comfortable covering risk at the 90th percentile? At the 75th percentile, you might cover the cost of four years of care, while at the 90th percentile, you should save for the cost of more than six years of care, says Hebrank.
"As a rule of thumb, for each year of care you need, there is a 75% chance that you will still be needing care at the end of the following year."
After you come up with a ballpark figure of how much the care will cost you'll need to choose how to invest the funds you are saving. Hebrank says in general the money should be invested conservatively because you don't know when you'll need them.
"Long-term care is part of retirement planning," says Hebrank. "You need to plan for this as a separate expense."