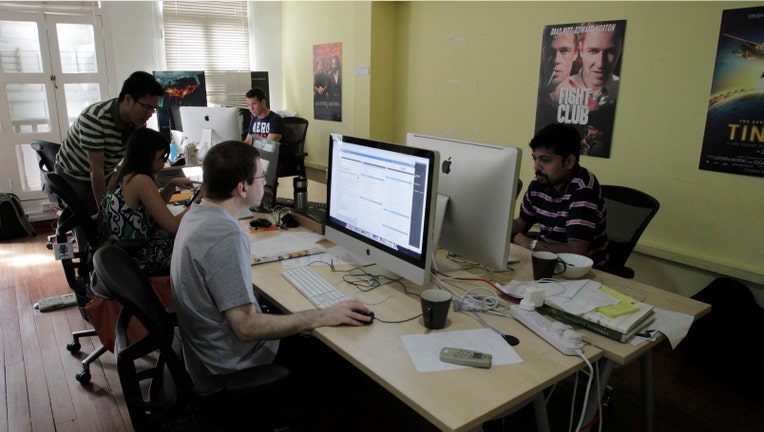 There's no denying the growing importance of online education, with an estimated six million students participating in online courses nationwide.  But with so many students, and so many options for courses to take, it's easy for students to get overwhelmed when deciding when and where to enroll.
U.S. News and World Report released Wednesday its rankings of top Online Degree Programs, with Central Michigan University taking the No. 1  spot for Best Online Bachelor's Degree Program, and Northern Illinois University taking the top Graduate Education Program spot.
Jay Titus, director of Academic Services for EdAssist, a tuition assistance program management services company, says price and learning style always factor in for new students when choosing the right class.
"For many people looking to go back to school, it can be overwhelming because they are still figuring out their learning style, thinking if they are tech-savvy enough," Titus says. "And the cost and reputation of the school are important as well."
Here are five questions to ask from Titus and EdAssist to help pick the best online education program for you.
No. 1: What is the accreditation of the school? A fail-safe option is to go with regionally-accredited schools, Titus says, which most easily allow for the transfer of earned credits.
"This puts the curriculum on an even playing field," he says. "This takes out the non-profit vs. for-profit question and evaluates what the degree is compared to other similar degree programs. It's apples-to-apples."
No. 2: What is your personal learning style? When comparing two online programs from different schools, Titus says to keep in mind the delivery as well as your own personal learning preferences. Synchronous coursework is more traditional, with set times to log in and participation from professors and students at the same time.
"This is more like being in a classroom, and having a discussion," Titus says. "Asynchronous coursework is different. You rely more on message boards, postings and can jump in at midnight instead of 6 p.m. Consider if you want a set time, or if you can use the flexibility."
No. 3: What are the costs and time commitment? Titus says to inquire with the school if there are technical fees, or other costs associated with online modality.
"Also just because you are online doesn't mean there isn't an on-campus component," he says. "Is there a residency requirement?"
Pricing can also vary widely, so don't assume taking a course on the Web will be automatically cheaper.
No. 4: What support services are available to online learners? Taking a course online means you won't necessarily be on campus to run to the book store or to the financial aid office, Titus warns.
"Ask how readily available and accessible these services are [to online learners]" he says.
No. 5: Who are the professors? Even though you may not be in the classroom with your teacher, their reputation matters, Titus says.
"They are a connection to the school, so you want to be sure the person is not just adjunct faculty with no affiliation to the college or university," he says. "And that they want to assist you above and beyond the classroom."