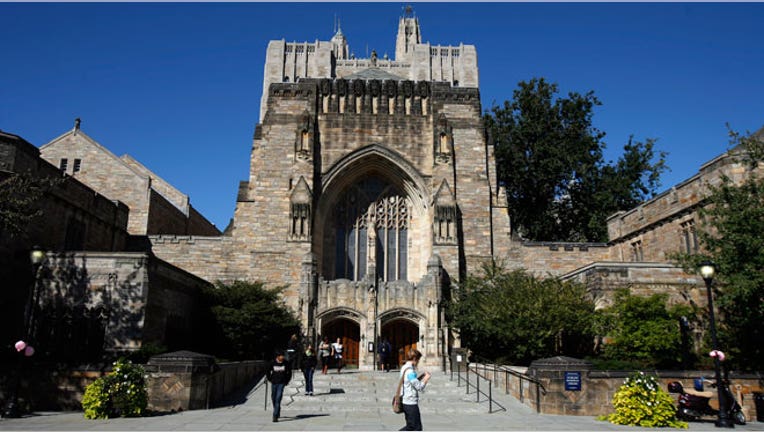 It used to be pretty easy to get a credit card as a college student. In fact, it usually only required filling out a form attached to a clipboard and walking away with a new line of credit and some free swag.
But times have changes, and now it's more difficult for college students to get a credit card in the wake of the 2009 Credit CARD Act. The legislation includes higher barriers to credit approval for those under 21, minimizes prescreened offers, prohibits issuers from offering and increases transparency about college affinity card programs.
According to a December report issued by the Consumer Financial Protection Bureau, data from 2012 shows a "continuing decrease in the number of colleges and universities sponsoring credit card programs, the number of new accounts being originated under such programs and the compensation paid to the institutions pursuant to those programs."
What hasn't gone away is the need for college students to have access to a credit card. Experts say establishing responsible credit card habits should start in college, and can bring stronger credit histories for young adults.
"People often misinterpret the CARD Act to mean it is now impossible for students to obtain credit," says Odysseas Papadimitriou, the CEO of Card Hub. "The CARD Act merely requires young people over the age of 18 to be able to list enough income or assets to cover a credit card's minimum monthly payment."
He adds that students often find themselves in a unique position when it comes to credit cards because banks might be interested in establishing potential lifelong customers at a young age and offer "far more attractive terms" than what their credit history and disposable income would ordinarily merit.
"As a result, students should be able to find a student credit card with no annual fee that enables them to cost-effectively build credit," Papadimitriou says. "The only questions students must ask themselves are whether to get a card with attractive rewards or a low introductory interest rate, and [whether] they are mature enough to pay their bill on time every single month."
Credit card offers vary on perks and choosing the right card depends on a student's lifestyle and financial situation.
"If you're going to use it for everyday expenses that you pay for in full within the month, go with rewards," says Papadimitriou. Students that are going to be using the card to make big payments like school books should focus more on getting the lowest interest rate, he says.
A secured credit card can help establish credit as well. These cards require a cash deposit that serves as the credit line. A user can increase the deposit, and in turn the spending limit at any time.
Card companies also sometimes offer dedicated student credit cards. Wells Fargo, for example, is offering a Cash Back College Card with a reward that includes 3% cash back on gas, grocery and drugstore net purchases.
Credit cards make it easy to make big purchases, but they come with a lot of responsibility and reckless spending could be impact a students' life well into adulthood.
Andra Ghent, assistant professor in the department of finance at the W.P. Carey School of Business at Arizona State University, says research shows borrowers who get a credit card earlier default less and are more likely to get a mortgage when they are young.
"We don't know exactly why this is, but we think it may be that the types of young people who get a credit card before age 21 are more financially literate than young people who wait until later in life."