How to Pay for College When Scholarships Aren't Enough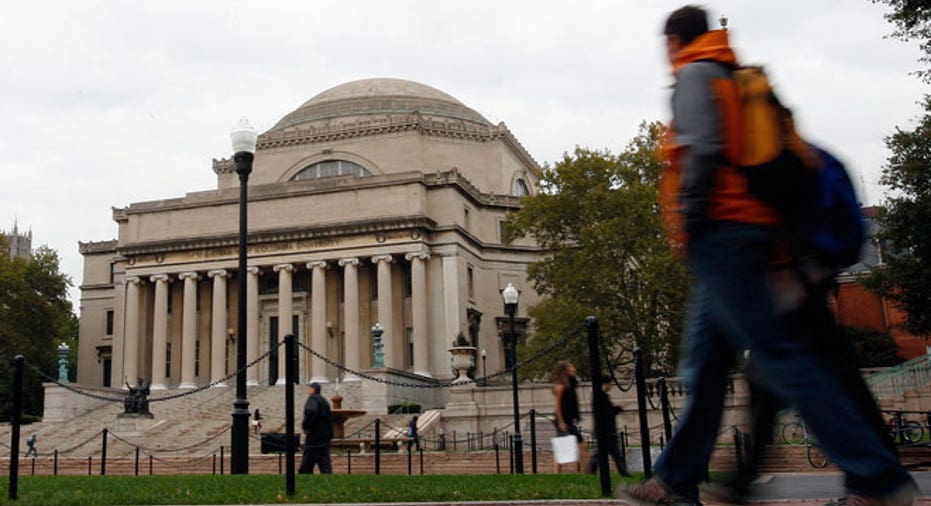 With many high school seniors selecting which college they will attend this fall, another question is lingering over families' heads: "How will we pay for this?"
Dan Evertsz, the owner of College Money Pros who has been advising families on college planning for nine years, said he has fielded plenty of phone calls in the past few days from parents and students desperately trying to piece together the resources to cover college tuition.
At this point, there are few options for people who don't have scholarships or the money to close the gap between non-loan financial aid (if there is any) and the balances due for the first year of tuition payments. Student loans, when used cautiously, can be a great option for filling that void.
When Loans Make Sense
Not everyone who takes out education loans graduates with a gargantuan pile of debt. If you're considering taking out student loans, first look at the options through the U.S. Department of Education.
Federal student loans carry fixed interest rates that tend to be lower than private student loans in the long run, and there are also some protections and loan forgiveness programs that are available only to federal student loan borrowers. To get these loans, you first have to fill out the Free Application for Federal Student Aid (FAFSA). Schools use the FAFSA to determine your financial aid package, which may include federal Direct Loans.
There are limits to how much money you can borrow in Direct Loans over the course of your education -- $31,000 for undergraduates, $57,500 for independent undergraduates and $138,500 for graduate or professional students -- but if that's not enough, you may need to consider other options.
Parents may be eligible for federal Direct PLUS Loans, and private student loans may also be an option. Deciding what to do hinges on affordability: When tuition bills and student loans come due, will you be able to make the payments?
It's All Math
You can't predict the future, but you're going to have to make some educated guesses. Graduating with debt is fine, as long as it's manageable, meaning you'll be able to afford the monthly loan payments and can still cover your other life expenses.
Jonathan Farley, a mathematics professor at Morgan State University, teaches a course called Mathematics for the Liberal Arts, in which he shows students a formula for determining student loan affordability. Students figure out their monthly student loan payments and compare it with how much they can reasonably expect to earn each month, based on their chosen professions. He says the exercise highlights how loan interest increases the cost of education.
"It's a lot more than you would expect. That's what's happening with your money. It seems like a small amount at first," Farley said. "Last semester I had a student who expressed real surprise at interest rates. ... It was clear from her audible and visible reaction that we saw when we were using the formulas what a difference it makes." Of course, Farley's students have already taken the student loan plunge. To avoid having a financial wake-up call in a college math class, you need to play with numbers a bit before making a commitment.
How to Fill the Gap
Farley's math problem may not paint a pretty picture for everyone. What do you do if you can't afford school without student loans and you can't afford the student loans after you get out of school? That's why paying for college needs to be a long-term savings plan, but that obviously doesn't help high school seniors who are grappling with this question at the last minute. "I had three calls this week from families that got offered nothing but loans," Evertsz said.
"They have to make up a deficit, and it's not in their budget." Evertsz had a few suggestions for tackling the gap. You could look into other schools that may be more affordable and have rolling admissions, so you're not bound by the May 1 deadline. There's also the extreme-savings route. "If you have to take the parent loan for year one and do some serious work on your budget, what I generally do is I have families put together enough money to pay for year two, and in year three, take another parent loan," Evertsz said.
He also has worked with families to put together aggressive savings over the four years so the loans will be affordable by the time they go into repayment. "You've got to be really disciplined to do this. That lifestyle that you're living, the vacations and stuff, has to go out the window."
Perhaps there's a clear, least-expensive option among the schools you're choosing from. Maybe the student can live at home and reduce expenses that way. There's also community college. "Do not get stuck on one school -- we need options," Evertsz said.
"The community college option is not bad, but you have to make sure your kid stays on track." These may not be the most appealing choices to a student whose heart was set on a particular (unaffordable) school, but it's crucial to consider the impact student loans will have on the student's and the family's financial future. Outstanding student debt exceeds $1.2 trillion in the U.S., and Americans need to carefully consider whether the degree will be worth the debt. Not only will loan payments diminish your purchasing power as a consumer, they also have huge control over your creditworthiness.
If you fall behind on payments or fail to meet your other debt obligations as a result of student loans, your credit will suffer and require an enormous amount of work to rebuild. Before taking on student loans, you should check your credit standing and get a handle on what student loans will mean for your future. You can see two of your credit scores for free through Credit.com, and you can also see how a late payment or two could hurt you down the road. When it comes to debt, affordability trumps everything.
Read More from Credit.com
Can You Get Your Student Loans Forgiven?
How Student Loans Can Impact Your Credit