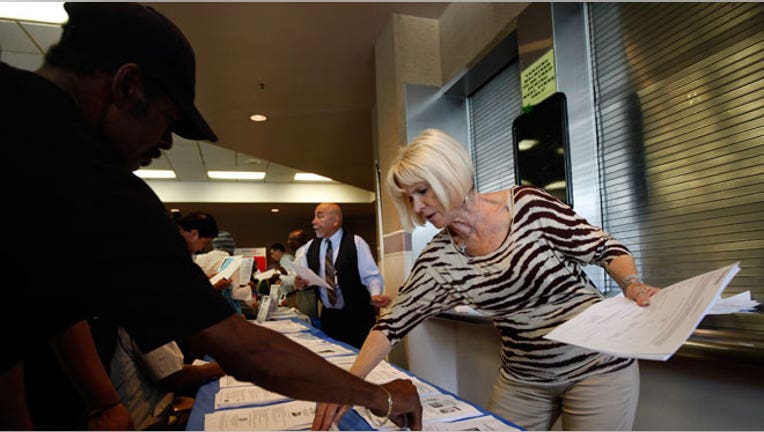 As we enter the holiday season, keep in mind that more than 20 million Americans are still struggling to find full-time work. This harsh reality isn't the easiest subject to tackle with unemployed friends and family members, but offering your support and guidance can benefit both parties.
Expressing support for friends dealing with job loss can help to encourage their job-seeking activities and maintain a positive attitude. But when it comes to expressing our support, we all struggle with finding the right thing to say. Job loss is not an easy topic to bring up, but one way to broach the subject is with a card –either physical or electronic. A nice card can be one way of letting a friend know you've got his or her back in a way that is private and meaningful.
Here are a couple tips to keep in mind when writing a card to a friend struggling during these tough times:
Offer Real Support. Don't just reach out to a friend in need and let him know you are thinking about him. Offering help means offering action, let him know you are willing to lend a hand. Think about the type of work he is looking for and review your contacts and networks that might be able a good resource to  move the ball forward. Also, if you are going to offer a hand, be sure to explicitly offer it.
Be Specific and Definitive. When offering help to an unemployed family member or friend, let her know how and when you will assist. We are often vague when offering to help others out and this makes the person less likely to reach out and ask for help if she doesn't know what you are offering.  Be specific about how and when you are willing to help. Things like offering to introduce her to connections, review resumes and brainstorming strategy and ideas over coffee can all be really helpful.
Be Authentic. Whether it's picking the right card or writing your own words, be authentic and try to express yourself in a way that comes uniquely from you. Know what you have to offer and be ready to take action. In other words, do what you say you are going to do.
So, if you want to show your support for a friend or family member going through a job transition this holiday season, write a personal note of support. A little encouragement with a genuine offer can go a long way during these tough times.
Michael "Dr. Woody" Woodward, PhD is a CEC certified executive coach trained in organizational psychology. Dr. Woody is author of The YOU Plan: A 5-step Guide to Taking Charge of Your Career in the New Economy and is the founder of Human Capital Integrated (HCI), a firm focused on management and leadership development. Dr. Woody also sits on the advisory board of the Florida International University Center for Leadership.Follow Dr. Woody on Twitter and Facebook