How to Negotiate Repairs After a Home Inspection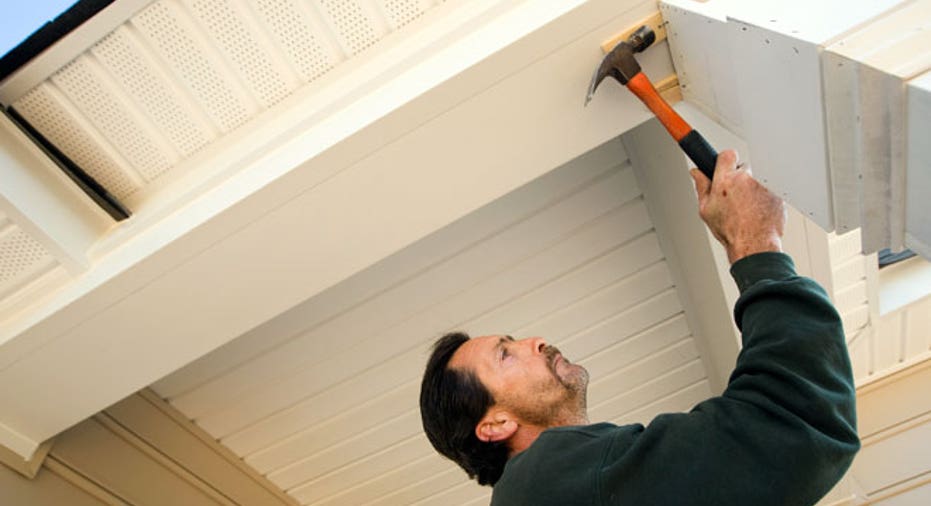 Most would-be buyers and sellers believe the real estate "deal" is negotiated at the signing of the contract. By that point, the counteroffers have been made and the back and forth has happened, so it's easy to assume that the deal will go on auto-pilot until closing.
The reality, though, is that in many cases, the deal-making and negotiations only start at the contract signing. Even in more competitive real estate markets, negotiations still happen once in escrow.
For example, if you're a buyer, the property inspection or sellers' disclosures — maybe the HVAC system has some issues — may prompt you to seek a credit. But where do you go from there?
Here are three tips for negotiating repairs after a home inspection.
1. Ask for a credit for the work to be done
The sellers are on their way out. If the property is moving toward closing, they're likely packing and dreaming of their new home. The last thing they want to do is repair work on their old home. As a result, they may not approach the work with the same conscientiousness that you, as the new owner, would. They may not even treat the work as a high priority. If you take a cash-back credit at close of escrow, you can use that money to complete the project yourself. Chances are you may do a better job than the seller, too. Finally, if you get the credit, there will be less back and forth to confirm the work has been done.
2. Think 'big picture'
If you know you want to renovate a bathroom within a few years, then you likely won't care that a little bit of its floor is damaged, that there's a leaky faucet or that the caulking needs to be redone. These things will get fixed during your future renovation. However, the repairs are still up for negotiation. Asking the seller for a credit to fix these issues will help offset some of your closing costs.
3. Keep your cards close to your chest
A good listing agent will walk the property inspection with you, your agent and the inspector. Revealing your comfort level with the home or your intentions, in the presence of the listing agent, could come back to haunt you in further discussions or negotiations.
For example, if you mention you're planning a gut renovation of the kitchen, the sellers will certainly hear about it. And they're going to be less likely to offer you a credit back to repair some of the kitchen cabinets. Also, if the listing agent hears you tell the inspector that you love the home so much you don't mind replacing the HVAC system, the agent will surely let the sellers know about that.
Eyes wide open
A word of caution: You should never complete the original contract assuming that you can negotiate more as a result of the property inspections. If it's a competitive market and the property inspection comes back flawless, there's nothing to negotiate. If you attempt to negotiate anyway — to recoup what you lost in the initial contract negotiations — you risk alienating the sellers and possibly giving them an incentive to move on to the next buyer.
You need to go into escrow with your eyes wide open. A real estate transaction is never a done deal until all the money has been wired in and the deed transferred. Prior to signing the real estate contract, your main concern is that you may be competing with other buyers. Once you're in escrow and doing inspections, however, it's just you and the sellers. Stay on your toes. Otherwise, you may risk losing out on further viable negotiation opportunities, which could lead to buyer's remorse.
Read More from Zillow:
Brendon DeSimone is a Realtor and a nationally recognized real estate expert.  His practical advice is regularly sought out by print, online and television media outlets including FOX News, CNBC, USA Today, Bloomberg, FOX Business and Forbes. An active investor himself, Brendon owns real estate around the U.S. and abroad and is licensed to sell in California and New York. Consumers often call on Brendon for advice and to help them find a real estate agent. You can follow him on Twitter or Google Plus.
Note: The views and opinions expressed in this article are those of the author and do not necessarily reflect the opinion or position of Zillow.