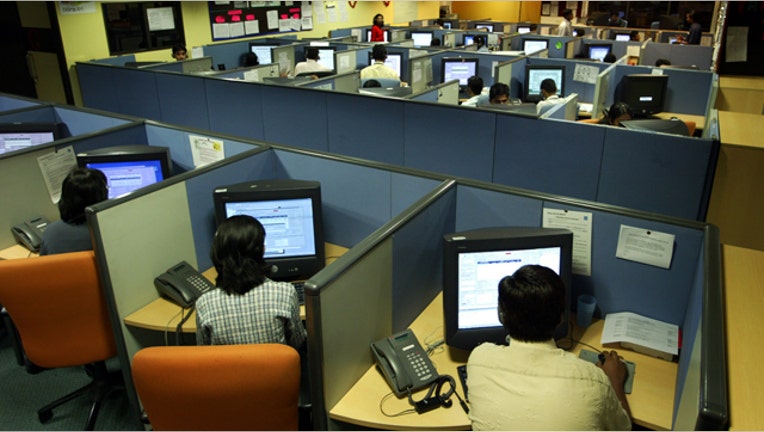 American businesses are increasingly hiring abroad to expand their reach. But effectively managing a global workforce comes with its own set of issues.
With headlines screaming of a possible double-dip recession, tighter constraints on capital, and tepid consumer confidence, many small businesses are seeking growth for their products and services abroad. Whether it's in newly emerging economies or more mature markets, American entrepreneurs are hiring overseas to expand their reach and grow their businesses.
But as you might expect, managing a far-flung workforce has its own set of complex management and leadership issues. Arvind Malhotra, a professor at the University of North Carolina's Kenan-Flagler Business School, has been doing research on global teams for a number of years. Some of the questions he urges global leaders and managers to ask include the following:
- If you have a distributed workforce, how do you structure it?
- If I am your virtual boss, in what ways can I account for the team and the project?
- How do I lead someone virtually?
- How do I keep my employees motivated?
- How do I make sure things don't fall apart?
In order to get answers to these questions and identify best practices for managing a global workforce, we spoke to CEOs of small companies who employ professionals throughout the world. As you'll see in the excerpted interviews below, one of the most important determinants of success is employee engagement. "For leaders it's really critical to have systems in place to have very regular one-to-one meetings," says Malhotra.
Roz Alford, principal of ASAP Solutions Group: A company that provides IT professionals to Fortune 500 firms and governments, with 900 employees in the U.S., India and Canada.
"You have to keep the workforce engaged. There's a lot of effort that has to go into that. I come from an HR background; I knew it was all about employee engagement. That's how you manage a global workforce. You have to have your finger on what they do and have them engaged with you, and you with them, in order to be successful.
"I am actually face to face with every employee in our company twice a year. We do a town hall every quarter. They need to know not only what's happening where they're working, but also what's going on with the company. It all has to do with customer service — our employees are our product, customer and sales force. They are our clients at times.
"In India, we have about 50 consultants doing client service there. They interface with our corporate [partners] and branches. We do everything via video conferencing, and we're talking to them on a daily basis as if they were with us here in Atlanta. It's being able to know about their cultures. Let's say [our consultants] are 90 percent vegetarian — I can't go and have a luncheon and just order meat products."
Leslie Meingast, president and CEO, The Personnel Department: A global HR solutions company.
"One of the things we did wrong [at first] was try to impose our North American will — not be as sensitive to the variations in culture — and say that our way is the only way.
There are always variations [in culture]. Canadians are not the same as Americans. And if I want to impose a North American way in a U.K. market, I won't get as much traction — anything from just setting up a website to how you spell on the site. When I go into a country, I embrace it 120 percent.
"We set up our countries with standalone companies. We put a very strong centralized reporting structure and process in place. Everybody from all around the world is reporting in daily so we know what they're doing and someone is watching all the time. We are process-driven, but everything is based on a formula.
"We always hire locally, and when we hire in a new market, we will bring the leadership team to our head office, train here and then have weekly video conferences, meetings or webinars when they're back on site. At times, we transfer people in to train the local leadership.
"I'm on planes all the time. I'm the face within the organization. We also have senior management that travels. If you have a good communication network, good reporting and good leadership and training, then you're likely to be more successful."