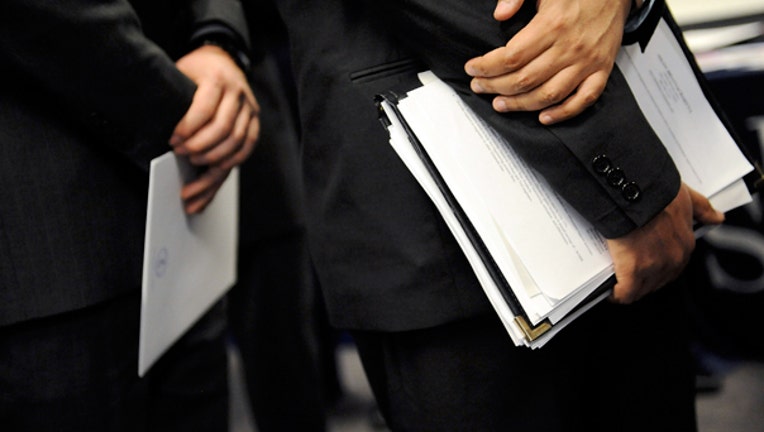 The stubbornly-high unemployment rate has made the resume pool overwhelming for hiring managers and hard for applicants to shine among the competition.
"It can be hard to stand out, especially since so many people are applying for the same job," says Robin Schlinger, owner of resume writing company Robin's Resumes. (LINK: www.robinresume.com)
At the same time, the resume vetting process has become increasingly automated, stacking the odds even higher against job seekers that their resume will even get looked at.
But not all is lost, there are strategies jobseekers can use to make their hunt more productive and get their resume to the top of the pile.
Tip No.1: Read and Mimic
Schlinger says the most important step job seekers must take is to tailor their resume to reflect the job description and requirements. Use the keywords and skills used in the job posting in the resume to show qualifications—don't assume a hiring manager (or computer, in some cases) can make the connection of experience and requirements.
"Most companies use applicant tracking systems or ATS that determine the job match," she says. "The ATS system reads the resume and matches it to a set of keywords or phrases based on the job announcement." Of the thousands of resumes a company gets, only a hundred or so that match the job will end up on the hiring manager's desk. Resumes not featuring these keywords are not likely to get into the hands of a person.
Tip No.2: Focus on Content
Skills should always be included on a resume, but also be sure to include accomplishments. Employers want to see how a worker improved his or her previous place of work, says Mary Ellen Slayter, managing editor of Internet job board Monster's Monster Working blog. LINK: www.monsterworking.com.
She says job seekers often make the mistake of focusing too much on past duties rather than accomplishments, says Slayter. "If you're an administrative assistant you don't want the bullet points to be: 'answered phones, proof read letters, handled payroll.' You want there to be something like provided excellent customer service that lead to increased customer retention. If you can quantify it, even better."
Tip No.3: Read, Edit, Repeat
A surefire way to land at the bottom of resume pile is to have a resume riddled with misspellings and typos. Recruiters are looking for reasons to ignore a resume, don't give them one with lack of punctuation or missing words.
Experts also warn against using too much graphics on a resume and it's often not appropriate to attach a photo. Schlinger also suggests skipping sending a resume in PDF document and advises sticking to a Word-based resume or one with a simple text format.
The necessity of a cover letter is often up for debate, but Slayter recommends always sending one with an application and resume.
"Once you make it through the machine it's a chance to tell your story, to tell people what's special about you and explain why the company would be a great fit for you," she says. "As a hiring manager over the years, I always appreciated a good cover letter. If someone took the time it shows me they researched the company and paid attention to the listing."