How to Make the Cost of Your Prescriptions Cheaper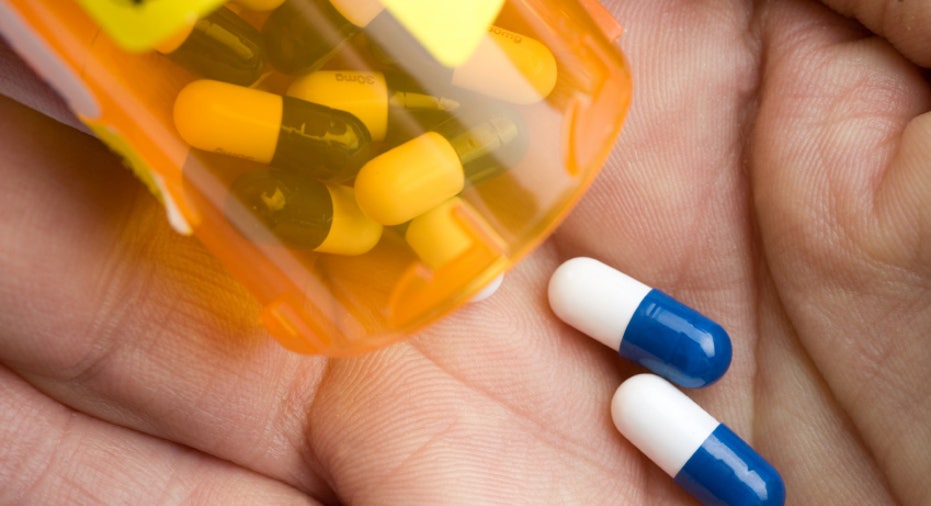 The cost of medicine has been on a steady climb, but that doesn't mean you have to pay full price for your prescription drugs.
There are numerous ways to save money on your medicine without putting your health at risk or compromising your treatment plan.
The internet is full of unregulated websites offering cheap prescription drugs, but experts say that strategy is riddled with danger. Safer ways to save money on prescription drugs include using generics, becoming a smarter shopper and knowing the right questions and conversations to have with your doctor.
"Choosing a generic is smart," says Dr. Arefa Cassoobhoy, medical editor at WebMd. "It has the identical active ingredients as its brand-name equivalent at a fraction of the cost." According to the Federal Drug Administration, consumers can save 30% to 80% off the price of the drug if they go with a generic.
Unfortunately, not all medications have a generic version, which is why experts say you need to talk to your doctor when getting a prescription. If there isn't a generic available, inquire about a less-costly alternative drug that will have the same effect.
Cassoobhoy recommends asking your doctor to check your health insurance formulary to find more affordable medicines within the same family. If that doesn't work, check to see if the drug is associated with a patient assistance program. These programs offer coupons or credits that reduce a drug's price.
Shopping around to find the best price on a drug also helps since prices can vary. The FDA urges all consumers to be informed about the drugs they are taking and the costs.
Drug manufactures offer savings programs or coupons on drugs periodically and don't be afraid to ask your doctor for samples. According to the FDA, many pharmaceutical companies offer programs that enable consumers to take a discount drug card to the pharmacy to get a discount. Most drug companies also offer a program that provides free or low-cost medicines to people needing financial assistance.
Cassoobhoy says you can even save on your over-the-counter medicine for chronic illnesses simply by talking to your doctor. "If you need allergy medicines every spring, get the prescription from your doctor at your yearly physical," she says. "Heartburn medicine is another example where the copay maybe less than buying the pills [over the counter]. Also, you can get prescriptions for vitamins for specific conditions like osteoporosis and pregnancy."
If you are going to be on a medicine for a long time, experts say you can decrease your copay by getting a 90-day prescription. Using the preferred online pharmacy by your health insurance provider can save even more, adds Cassoobhoy. "The pharmacy may suggest getting a higher dose tablet and splitting it with a pill cutter.  Your per pill cost savings can be significantly."
As health care becomes more self-directed, being informed and picking the best insurance option during open enrollment can bring significant savings. Plans vary in terms of how much you have to pay for medications, whether it's up-front costs or copays.
According to Cassoobhoy, if you have to take a lot of prescription medicines, having the right coverage can save a lot of money during the year. People with insurance can also use a health savings account or flexible spending account to cover health costs on a pretax basis.
"There are limitations for what you can rollover to the next year, so you do need to check that," she says. "If you are on long-term medicines you can estimate your year costs and plan accordingly."