How to Make a Low Offer on a Home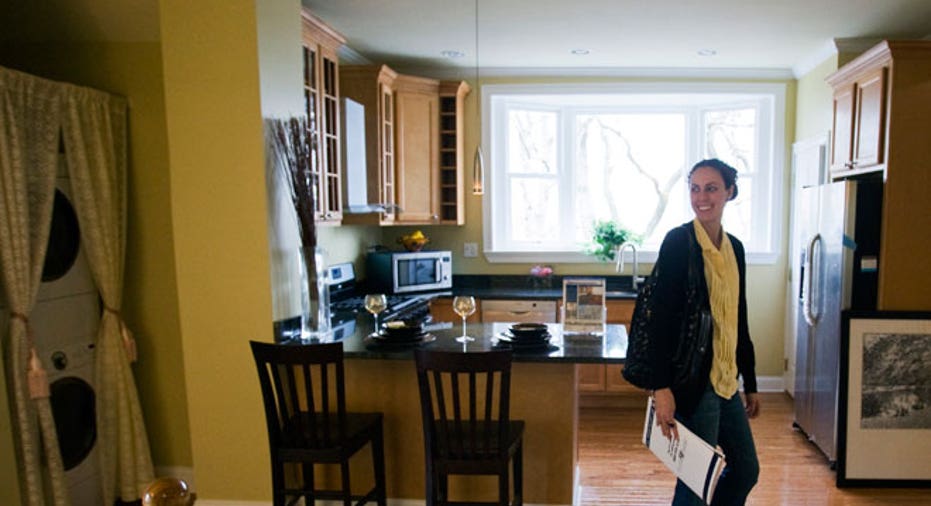 The market is rebounding in many parts of the country. With low interest rates and little inventory, many properties are seeing multiple offers. Homes that show well and are priced appropriately are selling quickly.
In this environment, getting a "deal" on a home may seem an impossible dream. But in some cases, savvy buyers can still make a low offer on a home — and win. Here's how.
Look for sellers who don't listen to their agents
Smart sellers hook up with a good local agent early in the process, are informed about the market and the comps, and take their agent's recommendations regarding pricing and how the home shows. Months in advance, they discuss small cosmetic changes that need to be made to get the best price for the property. These smart sellers go to market with their best foot forward and can command top dollar.
And then there are sellers who don't take their agent's advice. They don't even want to hear what their agent has to say. These sellers can provide the real opportunity for smart buyers.
Consider two similarly sized homes for sale on identical blocks in a subdivision in El Dorado Hills, CA. Both homes were built around the same time and have similar finishes and fixtures. Home A is well- priced at $699,000. Home B is overpriced at $759,000. Ultimately, they're comparable homes in a frenetic market with little inventory and lots of buyers. Buyers assume that all homes should sell over asking because that's what they're used to.
Home A, listed at $699,000, receives multiple offers over asking and sells for $745,000 in the first week. As for overpriced Home B, weeks go by. It sits. And sits. And sits. Buyers think there must be something "wrong" with it. After 30 days and no offers in today's fast-paced market, it becomes a "stale" listing.
This is when a smart buyer will come in with a low offer. That seller, having shot himself in the foot for pricing too high at $759,000, now must entertain an offer of $725,000 and ultimately settles at $735,000. The result: The buyer of overpriced Home B gets the house for $10,000 less than the buyer of Home A, which had multiple competing offers and sold for more than the asking price.
Look for homes that don't show well
Consider a third home for sale, Home C, also priced at $699,000 in El Dorado Hills. But this is the home of a hoarder. There is so much "stuff" in the house, too much furniture. The house hasn't been painted in years. The kitchen cabinets have seen better days. The wall-to-wall carpet in the living areas is filled with stains. To top it off, the seller is a smoker, and you can't miss that smell. The seller has resisted the agent's suggestions to thin out the home, put some things in storage, do some painting and get rid of the smoke smell.
The result? This home, too, sits on the market for weeks and weeks. Buyers know what's wrong with it. But the savvy buyer realizes that nearby Home A sold for more than the asking price. The buyer does the math and realizes that it would only take a few weeks' worth of work and about $20,000 to make Home C move-in ready.
The buyer makes a low offer and gets the home for $687,000. After the cleaning and cosmetic work, the buyer spent a total of $707,000. The comparable property, Home A, went for $745,000. This buyer was rewarded with nearly $40,000 in equity for thinking outside the box, rolling up his sleeves and getting a little dirty in the process.
In all markets, there will be sellers who resist the advice of their real estate agents and don't put their best foot forward when going on the market. Their homes sit on the market while others move quickly. Don't be turned off by these homes like most buyers are. Instead, see them as an opportunity. Think outside the box and do your homework. These homes can provide a nice opportunity for a smart buyer to make a low offer on a home in this competitive market — and ultimately get a good deal.
Read More from Zillow.com
Brendon DeSimone is a Realtor and one of the nation's leading real estate experts.  He has collaborated on multiple real estate books and his expert advice is regularly sought out by print, online and television media outlets including FOX News, CNBC, Good Morning America and Forbes. An avid investor himself, Brendon owns real estate around the US and abroad and is licensed to sell in California and New York. You can find Brendon on Facebook or follow him on Twitter or Google Plus.
Note: The views and opinions expressed in this article are those of the author and do not necessarily reflect the opinion or position of Zillow.