How to Live Safe on Tornado Alley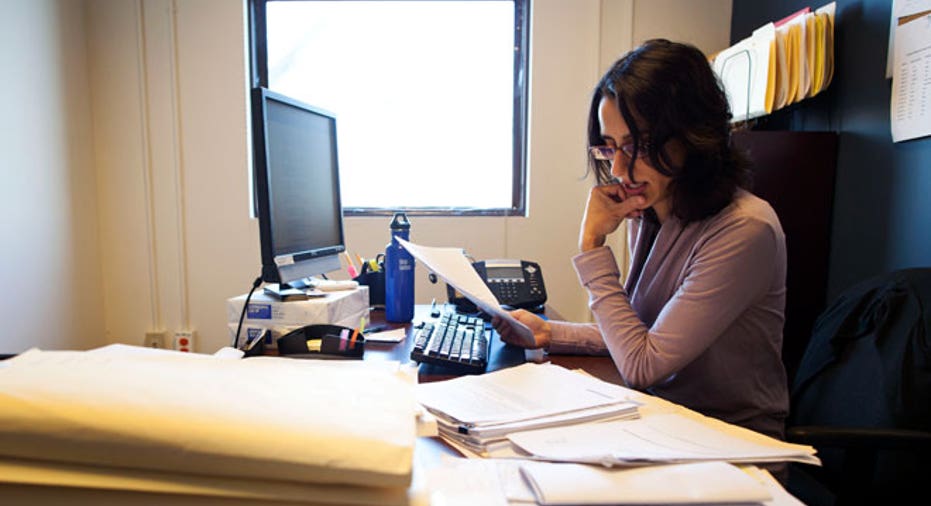 The last few years have been some of the most active tornado seasons in history.
According to the National Oceanic and Atmospheric Administration (NOAA), there were at least 1,691 twisters in the U.S. in 2011, and an estimated 550 fatalities, making it the fourth-deadliest year on record.
High death tolls and the fear that killer tornadoes could strike with little warning have many homeowners literally scrambling for cover. The storm shelter business is booming and there are a variety of options that can offer protection from even the most powerful storms.
Shelter industry booming due to fear of storms
Ken Nix, co-owner of TSW Storm Shelters in Collierville, Tenn., says business has almost tripled in the past three years. TSW installed 266 shelters in 2011 and is on track to exceed that number in 2012. Nix says that fear has been a main driver in prompting homeowners to install shelters.
Read: Do you have to pay your mortgage if your house is destroyed?
"As the sirens start going off, our phones start ringing. It's all tied to the weather. When these big storms start hitting, people start thinking about installing a shelter again," says Nix.
Most shelters start at an average of $3,000 to $6,000. TSW's smaller shelter can hold six to eight people and currently runs $5,400 including installation.
Many manufacturers are reporting waiting periods due to a surge in demand. Steve Mader, president of Crest Precast Concrete in La Crescent, Minn., says his company recently started producing precast concrete units to meet the growing market for residential shelters.
"More frequent and severe storms have people looking for shelters, and we see that because traffic to our website is booming. People are looking for something affordable to protect their family," says Mader.
While many homeowners head to their basements during tornadoes, basements don't always offer the best protection. Experts say that unless the basement was specifically built as a shelter and secured with concrete and reinforced steel, there's a good chance the home could collapse into the basement itself.
Various types of shelters available
Tornado shelters come in various sizes, shapes and materials. The most common are steel and reinforced-concrete boxes that either sit above ground anchored to a slab or are placed underground. They typically hold six to eight people on a bench in a small confined area and have ventilation holes and a solid steel door.
TSW's shelters are usually placed below ground in a garage. Nix says it's a six-hour process for his crew to punch through the slab, drop the shelter in place and seal it up with concrete. When it's done, all that's left is a small door in the garage floor. Homeowners can even park their vehicle on top of it.
Other shelters sit above ground. While many put functionality over aesthetics, Mader said Crest's product has a more appealing design that looks good in a yard when not in use.
"It has some architectural elements to it. It's not a box. It has a gable roof and a more residential appearance," he says.
Most shelters on the market are constructed using FEMA guidelines 320 and 351. Crest's Residential Storm Hut is made of 6,000 PSI concrete with grade 60 rebar and weighs more than 18,000 pounds. Such a shelter can withstand the winds of an F5 tornado and even take the brunt of a vehicle smashing against it.
"It will not slide, slip or roll in an EF5 with winds of up to 250 miles per hour. It's three times heavier than a tractor trailer and has a small surface area," says Mader.
Above ground versus below ground
Tom Bennett, past president of the National Storm Shelter Association and current vice president of Jim Giles' Safe Rooms in Tulsa, Okla., says that in terms of safety, the more accessible a shelter is, the more likely it is going to be used.
"The more convenience there is for a shelter the more people are likely to use it. If it's not convenient, you might not want to run to it until it is too late," says Bennett.
Giles offers three models of box-style shelters that are anchored to the slab above ground in garages. They range in price from $5,000 to $8,000 installed.
Proponents of above-ground shelters say it makes it easier for rescuers to find survivors after a storm. When a house is completely devastated, Bennett says it's easy to spot the big white boxes because they're often the only things remaining. Since there's no climb-down stairs they also tend to be more accessible for the handicapped and elderly.
Proponents of below-ground shelters say the biggest advantage is that they don't take up any space and are unseen. The fact that they're so convenient and can be accessed without going outside is also a major selling point.
Nix says there is little threat of not being found in below-ground shelters because the company keeps GPS coordinates of every shelter it installs. In the event of a neighborhood being leveled, TSW can notify authorities of the exact location of its shelters.
Some contractors also offer custom-built storm shelters that can be placed elsewhere in the home. In new-home construction in Tornado Alley, many builders are offering under-the-slab units in the center of the home or under the stairwell.
"You may get a shelter and never go in there. Or you might spend only 30 minutes in there and it could save your life," says Mader.
The original article can be found at HSH.com:How to live safe on Tornado Alley