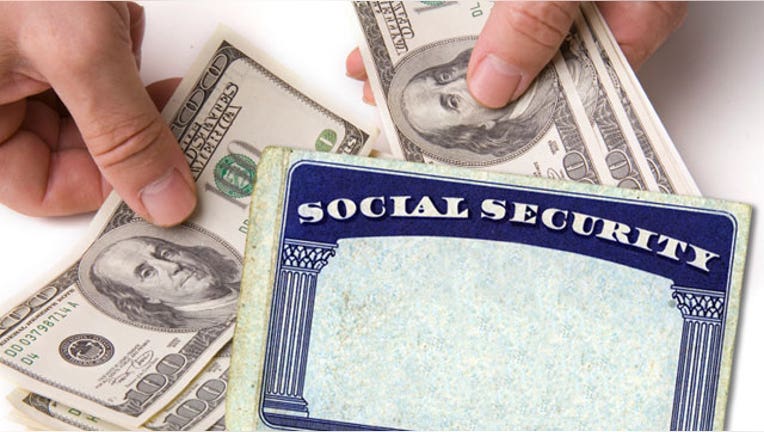 Financial planners advise against planning to live solely off Social Security during retirement—but here's the reality: that's often the only source of income many people have for their golden years.
Chances are Social Security won't cover the majority of the 80% of the pre-retirement income that serves as a general guideline to maintain your current lifestyle in retirement. Still, there are ways to live more comfortably on Social Security alone—it just takes planning and budgeting.
Wait to Claim Social Security. Social Security benefits kick in at age 62, but the longer you wait to claim the benefits, the more you will get, according to Beanna Whitlock, a certified senior advisor and an enrolled agent. If you wait until your full retirement age (FRA), you'll get a 20% greater benefit.  "If you retire at age 62 you are going to get less for the rest of your life than if you wait for full retirement age."
If you wait even three years after your FRA, you can earn 8% more from your benefits. For instance, if your full retirement age is 66 this year and you can wait to draw upon benefits until 2013, you'll get your full benefits plus 8%. In 2014, you'll get full benefits plus 16%, and in 2015 you'll get full benefits plus 24%, Whitlock details. The extra payout ends after the third year beyond your full retirement age.
For people who want to continue to work but also want to invest their Social Security dollars, Whitlock says you can do so freely as long as you've reached FRA. If you try to employ that strategy before you hit this age, you'll be penalized $1 for every $2 you make over $14,460 a year.
"Any tim e you have income that you are not going to spend to live it's best to save it," says Whitlock, noting that seniors should keep it in safe investments because the worst thing that can happen is they lose their savings in some sort of risky endeavor.
Pay Off Debt
Stretching Social Security checks to cover essential daily expenses is hard enough, but it can be downright impossible with credit card and other debt loads.
Financial planners say it's important to enter retirement with as little debt as possible.
"It's a big help if you don't have credit card debt," says Sara Polinsky, an estate planning attorney and elder law expert. For people living on Social Security, Polinsky recommends not using credit cards that will amass interest and will eat  away at the income needed to live.
Paying off your mortgage before entering your golden years will also make living off Social Security more manageable. If there's no way to pay off this debt,  Polinsky recommends retirees consider low-income housing for seniors, which will reduce monthly room and board expenses.
Some states require seniors meet a certain financial criteria to enter into this housing and there's often a waiting list so it's never too early to plan ahead.
Live More Frugally
Nobody wants their retirement life to be subpar from their working years, but for many, retirement won't mean long vacations and early tee times on the golf course. For retirees depending solely on retirement, they need to create a strict budget and eliminate some of the luxuries and unnecessary expenses.
"You need to have a budget if you are someone just living on Social Security," says Steve Fullerton, co-founder of Senior Financial Advisors and founder of Kingdom Financial  Group. "You have to see what's a necessity and what isn't." That could mean getting rid of cable TV, your cell phone or weekly movie night. Fullerton says there are other tricks like moving to a higher deductible auto insurance plan to lower the cost of the monthly premiums that will help make ends meet.
Another cost saver: shopping for better health insurance that covers more of the prescription drugs, adds Polinsky. "Even healthy seniors need to pay for prescription drugs and that can get expensive."