How to Laugh Off a Layoff and Find a Job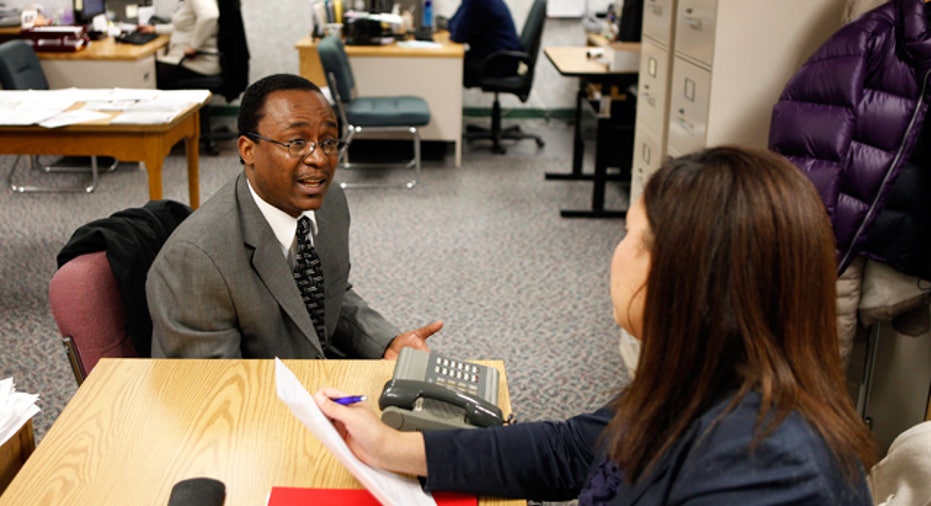 Make the Most of a Job Loss
A tough economy coupled with high unemployment has left many Americans stranded in uncertainty. The Bureau of Labor Statistics set the unemployment rate at 8.1% in April, only a fraction of a percent lower than the previous month. However, some folks who had found themselves among the jobless early in the recession have found new careers and business success.
There are many stories of people who were forced to think outside the box to find a job and survive. This article tells five tales of how some succeeded after a job loss to start a new career, and what smart financial steps they took to help them make the change.
Financial Crisis Turns Trader's Life Around
Buying a franchise has helped some people start a new career after hitting bottom in a job loss. Barry Kleiman from Bedford, N.Y., lost his job as an institutional equity trader in 2008 when his firm Needham & Co. LLC downsized. Afterward, he worked temporarily as a career counselor while pondering what direction he should take. One option he considered was as a small-business owner and franchise operator.
Kleiman is now an independent franchisee of The Entrepreneur's Source, where he assists others exploring small-business ownership and franchising, and helps people to realize their dreams. He coaches individuals who are considering self-employment as a career alternative. He says that his business is growing, although not quite as quickly as he would like. Despite the slow progress, he gets great satisfaction from guiding people into small-business ownership.
"It changes their lives, as it did mine. I could never go back to the corporate grind," Kleiman says.
Teacher Loses job, Travels the World
Think outside the box to find a job. Tiffany Aliche, a blogger under the handle of "The Budgetnista" in Newark, N.J., was a preschool teacher when her school closed due to funding cuts. She lost her job of seven years in September 2009.
What seemed like a disaster for her was really the best thing that could have happened, she says. Since her job loss, she's had the freedom to travel the world (14 countries), start her own business and finish writing a book she started in 2006 titled "The One Week Budget." She is now a full-time entrepreneur who teaches financial literacy and money management to groups and to individual clients.
Aliche wrote her book and began teaching people about finances in response to phone calls, emails and questions she received about how she was able to afford her lifestyle on her teacher's salary of $35,000 per year. She did it by saving $40,000 in two years.
How did she save so much?
"I created a budget and found the cost of my bare-bones, basic expenses, which were about one-half of my income," Aliche says. She shared a place with her sister, had no credit card or car debt and automated her bill payments and savings. She also gave herself a weekly cash allowance to keep from overspending.
Laid-Off Banker Becomes Window Cleaner
John Bryant from Hilliard, Ohio, used to work as a retail banker at The Huntington National Bank until he lost his job in 2008. One day while mulling over what to do next with his life, he remembered how poorly window cleaners cleaned his store windows at his previous job as a convenience store manager.
"They left muddy streaks," he remembers.
In the wake of his job loss, Bryant decided to start his own window-cleaning business rather than find a job. He founded Performance Cleaners LLC, where he is president. He currently has three employees.
"I found that almost every banker is a good businessman," he says.
Start a Tattoo Parlor
Thomas J. Cantwell IV of New York worked in a private bank doing mortgage refinancing sales after graduating in 2006 from Hofstra University on Long Island, N.Y., with a degree in political science. After the housing bubble popped, he says he braved it out for another two years but saw such a drop in income that he decided to no longer work in the mortgage industry.
"When the economy crashed, my industry was one of the worst-hit," Cantwell says.
Over the years, Cantwell had been adding to his collection of tattoos, going to the same artist each time. "Tattoos have been a part of my life since I was 15 years old, but it was always as a consumer and lover of the art form," he says.
During one session after leaving his job, he told the artist, "I give you all my money anyway. I should just open a shop and make you work for me."
They both laughed but later the tattoo artist pulled Cantwell aside and said he would work for him if he were to open his own shop. In 2010, the two opened Studio 28 Tattoos in Manhattan. Cantwell, now 29, says in the first year his business was given a "best" rating for tattoo parlors by Citysearch.com, a database of client reviews on businesses.
Continue Your Education
After attending Conestoga College in Ontario in 2007, Brenden Sherratt started working at a small art auction company. He hated it, but he couldn't find any other job opportunities because he had little work experience.
After his boss laid him off, Brenden viewed it as an opportunity to go back to school for a bachelor's degree. On the same day of his job loss, he sent in his application to Lakehead University, also in Ontario, and was accepted.
After graduating in 2010 with a bachelor's degree in business administration, Sherratt started working at Sortable.com, a Waterloo, Ontario, tech startup that helps people make purchasing decisions of products online.
"Losing a job is always tough, but you just have to believe in yourself and make a plan to get back to work. My plan involved investing in myself and going back to school, and I could not be happier that I lost my job," he says.