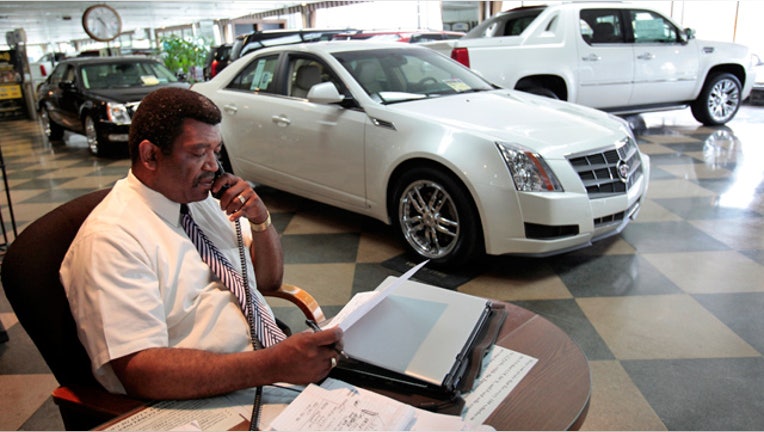 The 2013 model-year cars have rolled into showrooms, and deals abound on 2012 models as dealers get increasingly anxious to clear out last year's models.
While dealers want to make more space for the "new" models, they also know that the 2012 models are depreciating while they sit on the lot, since these cars are already considered to be a year old in terms of book value. As a result, if you don't get enough of a discount, you would find yourself upside-down -- where the car is worth less than what you owe -- for a longer period than if you bought the same car as a 2013 model. This is a problem if you decide to sell or trade sooner than you expect or if the car is totaled in an accident. You could end up paying on a loan for a car that you can no longer drive.
Here are three steps to determine whether that 2012 model-year car is really a good deal.
1. How well does it hold its value? Certain car brands, as well as specific models within a car brand, hold their value better than others. Check the depreciation rate for the cars you are considering buying in the ownership-costs section of any independent car-pricing website. The car with a slower rate of depreciation will be a better value. If you decide you really want the car with the higher depreciation rate, plan to negotiate to get the biggest discount possible to offset the extra depreciation.
2. Has it been redesigned? If the 2012 model-year car you are considering has undergone a redesign for the 2013 model year, then the 2012 model is considered to be far less desirable to resell than a car that is considered in the current generation of its design. In most cases, resale value would be most affected with a 2012 model-year car that has been fully redesigned for the 2013 model year. However, even a 2012 car that has seen a minor redesign also could have its value more greatly affected if the 2013 model has much more appealing features, such as significantly improved fuel economy.
3. What is the best discount you can negotiate? While it's always important to negotiate the best price possible on any new car, it is even more critical when buying last year's model new because of the depreciation issue. Chances are the 2012 model you are considering will have a rebate set by the manufacturer, but you may be able to do even better. That's especially if the car has a worse-than-average depreciation rate or has been redesigned and you bring up these issues in your negotiation. When you do get to a rock-bottom price on the 2012 model, use Bankrate's Car Rebate vs. Low Interest Calculator to determine if taking the manufacturer's rebate is the better option. Finally, be sure to compare the 2013 and 2012 models of the cars you are considering, using Bankrate's car-loan calculator to see which is the best choice financially.
Bankrate's content, including the guidance of its advice-and-expert columns and this website, is intended only to assist you with financial decisions. The content is broad in scope and does not consider your personal financial situation. Bankrate recommends that you seek the advice of advisers who are fully aware of your individual circumstances before making any final decisions or implementing any financial strategy. Please remember that your use of this website is governed by Bankrate's Terms of Use.