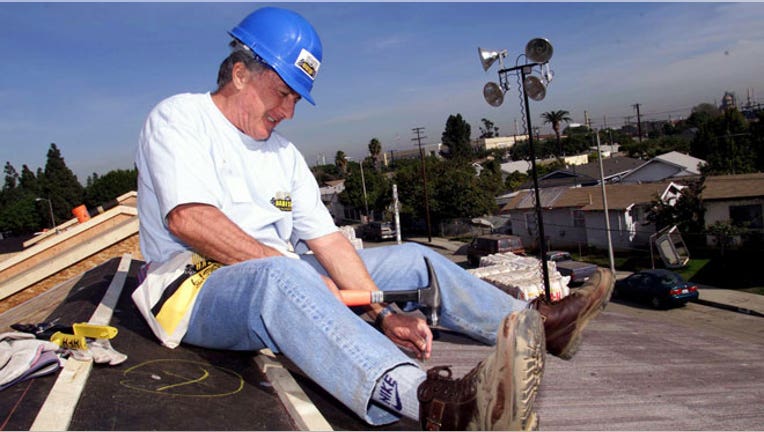 It's rare that a home remodeling project stays on schedule, but it's more important for it to stay on budget. Most homeowners do not have an accurate sense of the costs associated with remodeling, which makes it hard to accurately create and stick to a budget.
Ac cording to a survey conducted by  HomeAdvisor, a unit of IAC, one in three homeowners said they aren't aware of the price of remodeling projects, although 75% want to undertake a home improvement project next year. Of the people looking to improve their home, half expressed interest in general upgrades like fresh paint and carpet while more than quarter are interested in remodeling their kitchen.
No matter the size of your project, there are tools and strategies to ensure you don't get taken to the cleaners.
"You need to find the right pro at the right time," and for the right price, says Chris Terrill, chief executive officer of  HomeAdvisor. "If you have a sense of the price charged you'll feel better about the service professional."
HomeAdvisor recently launched Cost Guide, an online tool that provides users with the cost of remodeling projects on both the national and local level. The prices for repairs and remodeling come from other homeowners so they know what a contractor in their neighborhood is charging.  The free tool has more than 600,000 cost profiles covering 280 project categories.
While knowing the cost of a service is important, it's just an imperative to research the labor and work required to execute the project. For instance, if you are looking to get a new HVAC system, it's important to know the labor involved. Does it normally take an hour to install one or is it an all-day affair? Does it require new parts or can you use your existing hardware? By having the knowledge you'll be a more savvy and informed homeowner when interviewing prospective contractors, says Amy Matthews, host of DIY Network's Sweat Equity and  HomeAdvisor's home improvement expert.
"Information is power," says Matthews. "You want to be savvy on the mechanics in your home."
The number of estimates to complete the project is also important for staying on budget. You wouldn't think twice about getting a second opinion if your health was on the line, and the same diligence should be applied to your home. If you're doing a low-cost project, Terrill suggests getting two or three estimates. For more expensive remodeling jobs, he suggests getting at least four.
By getting all the estimates you're not only getting a price range but you're also doing the work to find a contractor you'll gel with. "You want to deal with people that have a good bedside manner," says Matthews. "They should be able to take your idea to the next level."
Once you've zeroed in on a contractor you want to hire, the next step is to check references and their past work. If you're hiring a landscaper, Matthews suggests  talking to past clients and driving by their homes to see the work to make sure it is still nice a year or so later.
When hiring contractors, make sure they are licensed and insured and don't have any judgments against them. A good source to check up on contractors is the Better Business Bureau.
Before hiring a contractor make sure everything is in writing.  Typically contractors will lay out everything they plan to do, the materials that will be used and the completion time in a contract.  Terrill says it's never a good idea not to have a contract, and he advocates holding off on paying until the job is complete. "It keeps the relationship strong," says Terrill. "It's always better to wait until the job is complete. A lot of times there could be a spot missed here or there."