How to Keep the Lid on Spending When Remodeling Your Kitchen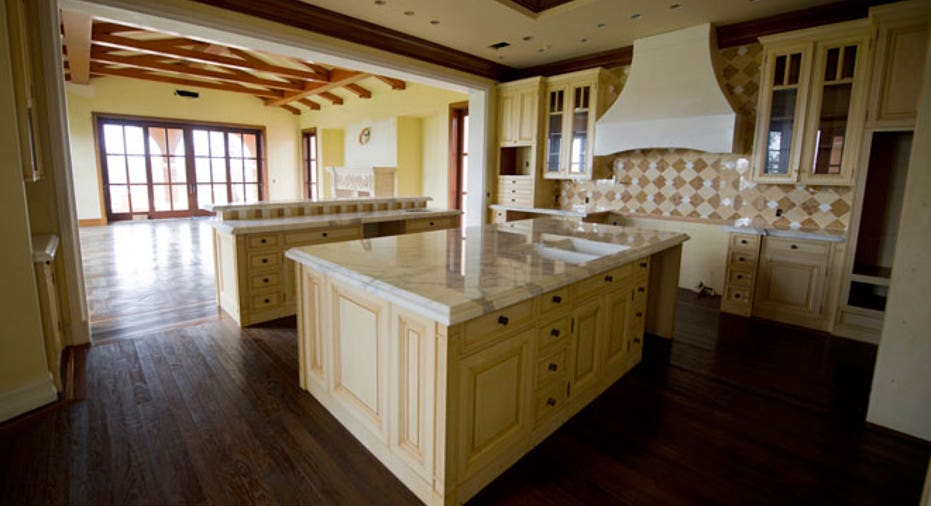 When it comes to upgrading a home, most homeowners start with the kitchen, since it can provide a hefty increase to the re-sale value. Experts advise before even looking at redesign issues, consumers need to create a budget and stick to it…which is the hard part.
Ask most homeowners standing in a recently-renovated kitchen, and they will share the trials and tribulations of staying within budget and on schedule. But that doesn't have to be you, here are four rules that will keep the project affordable and get you back cooking in no time.
Think Long and Hard
A kitchen remodel isn't the same as painting a room or putting carpet down—it's expensive and you should plan to work and live in that kitchen for many years to come. That's why Dan Fritschen, founder of Remodelormove.com, advises thinking the project through thoroughly .
"Redoing a kitchen is not something I'd advise doing on a whim," he says. "Not only do kitchens cost more than any other type of room to build or remodel, they also typically take the most time to complete and can totally disrupt a family's sense of comfort and routines."
Fritschen suggests taking weeks or even months to consider the project and plan everything. Be sure to take into account the added cost and time living without a stove, oven, refrigerator, during certain times of the renovation.
Know the Market
One of the biggest mistakes homeowners make when  remodeling their kitchen is upgrading too high end or low end for the neighborhood. If you own a high-priced house, you'll likely need to install granite counter tops while those in lower-priced neighborhoods could work with laminate.
"You want to make sure you are spending the right amount of money," says Michael Corbett, Trulia's real estate expert and author. Before you start planning out your kitchen remodel, Corbett says to go to open houses in your neighborhood and speak to local realtors to get a sense of what the market demands.
Set and Commit to a Realistic Budget
Before you start the remodel, calculate a realistic budget and be prepared to stick to it.  You should know the cost of every material, labor and appliance to avoid hitting your limit.
"People keep adding and adding," which delays the completion of the projects and increases the bill, says Corbett. "You need to make a decision about what you are going to remodel and stick to that."  He says a surefire way to go over budget is to impulse shop in the middle of the remodeling.
Get Apples to Apple Estimates
When doing any remodeling job, experts advise getting at least three estimates no matter if you are considering hiring a contractor or to hire the workers yourself.
Corbett says to make sure the estimates are comparable. Give contractors the same list of expectations and projections to get fair and realistic numbers. "If you don't make apples to apples comparisons you'll never know who the more economical choice is," says Corbett.
Although it may not have been the case 10 years ago, Corbett says an economical way to do a kitchen remodel is to go with one of big-box home improvement retailers like Home Depot (NYSE:HD) or Lowe's (NYSE:LOW).
"They will do the kitchen install from soups to nut. For someone that's a newbie it's not a bad way to go," he says. Not only will you get the kitchen at a competitive rate but it will also keep your spending in line because everything is planned ahead of time. "It helps prevent you from those last-minute impulse upgrades."