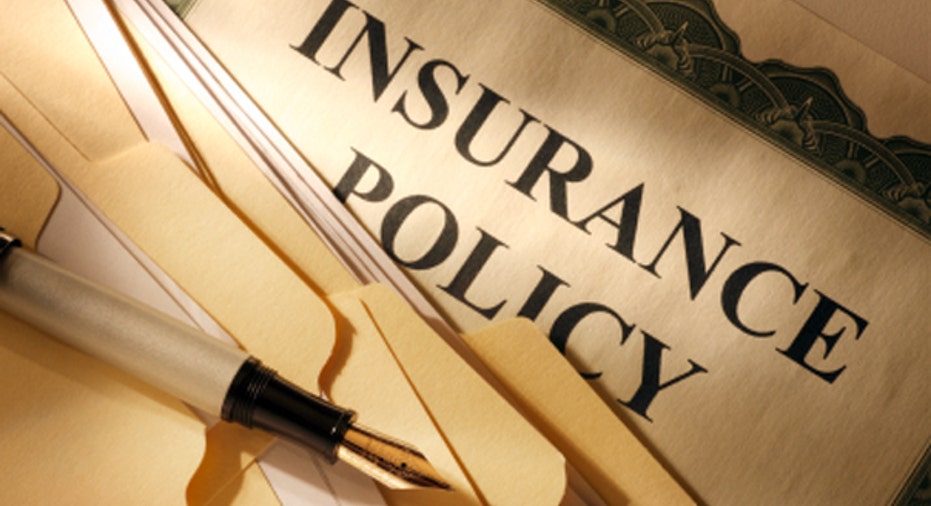 When it comes time to purchase a new car, insurance policies tend to be an afterthought.
After all, new cars are shiny, and insurance policies are dull.
"Consumers are not usually prepared," says Will Rumpa, a sales manager at City Auto Park in Burlington, N.J., says. "They're not really sure what they have to do [to insure the car]."
Rumpa says most customers rely on the dealership to walk them through the insurance process. This typically involves simply calling an existing or new insurer with the 17-digit Vehicle Identification Number (VIN) so it can generate a policy for the driver. Proof of this policy is then faxed over to the dealership.
But failing beforehand to make a couple of phone calls or spend a few minutes online can work against you.
Simply calling one company "will probably lead to bad rates," says CarInsurance.com consumer analyst Penny Gusner. It can also serve as a rude awakening should the quoted monthly premiums associated with the car put it out of your price range.
And they can, easily. A CarInsurance.com analysis of 43,000 car insurance quotes last year found the difference between the two cheapest rates for a driver under age 25 averaged $92 a month. (See "Pocket $1,102 just by shopping around.")
Are you already covered?
An insurance policy in your name prior to a purchase does not mean your new wheels will automatically be covered.
Some companies will extend coverage on the vehicle that is replacing your old one for a short period of time, generally around 14 to 30 days. During this window, you will have to formally transfer the policy to the new car.
However, your new car may require more coverage than your old one, Gusner says.
For example, if you are borrowing money, a lender will usually require collision and comprehensive coverage to protect the value of the new car. If you didn't have that coverage before, you would not have that coverage on the new car unless you buy it, Gusner says.
Cars that are simply being added to an existing policy generally will not be covered until you inform your insurance company about the purchase.
"Some insurers, in some states, will provide coverage for 72 hours after you buy a car," Gusner says. However, it's important to check with your insurer before actually driving away in the car to make sure.
What if this is your first car?
In order to drive off a lot, you will need to show a dealer you have purchased a policy that meets the state's mandatory liability limits so that a temporary tag can be issued for the vehicle. Minimums do vary state by state. You can check out this map for a complete round up of each state's insurance requirements.
Minimum coverage may be appropriate if you have little savings or few assets to protect. Usually, though, state minimum levels are inadequate. The average new car costs about $30,000 -- and you are responsible for what your insurance doesn't pay. (See "Expensive car, cheap car insurance.")
According to Gusner, most consumers opt for coverage that provides up to $100,000 per person and $300,000 per accident for bodily injury liability and up to $50,000 for property damage liability.
You also may need to show proof of this policy to any bank or other lender before it will agree to finance the purchase. That lender is also likely to require that you to add comprehensive and collision coverage to your policy.
Collision and comprehensive, which are not required by the state, will repair or replace your own car if you are at fault in an accident, hit by an uninsured driver or are the victim of theft or fire. You'll need to choose a deductible amount for each coverage, typically from $250 up to $1,000.
"The lower your deductible, the higher your premium will be," Gusner says.
You might also consider gap coverage if you haven't put a considerable amount of money into the deal as a down payment. If the car is totaled while you owe more than it is worth, gap insurance makes up the difference.
Know before you go
Gusner suggests collecting quotes from insurance companies before heading out to the dealerships.
While there's nothing that prohibits you from switching carriers after you've already insured the vehicle, some providers do charge early cancellation fees, Gusner says, and you will have to file new paperwork with your local department of motor vehicles without the help of the dealership.
Before requesting quotes, it's important to do some research on the vehicle itself. Certain safety fixtures, like anti-theft features or additional airbags, may entitle you to a discount.
"If you do find out afterward [about a feature], call up your company and ask if it will lower the price of your policy," Gusner says.
Shopping for car insurance before you shop for the car has another benefit, too: What you save on insurance, you can spend on the car.
The original article can be found at CarInsurance.com:How to insure a new car